NewsAlert





Sign up for our NewsAlert service and have the latest news in astronomy and space e-mailed direct to your desktop.


Privacy note: your e-mail address will not be used for any other purpose.





Spaceflight Now +





Premium video content for our Spaceflight Now Plus subscribers.

Mounted atop Atlas 5
After reaching Lockheed Martin's Vertical Integration Facility following the early morning drive across the Cape, a crane lifts the New Horizons spacecraft into the 30-story building for mounting atop the awaiting Atlas 5 vehicle.

Play video

Leaving the hangar
The New Horizons spacecraft, mounted atop a special transporter, departs Kennedy Space Center's Payload Hazardous Servicing Facility after spending three months in the building undergoing testing, final closeouts, filling of its hydrazine fuel, mating with the third stage kick motor and spin-balance checks. The probe was driven to the Atlas 5 rocket's assembly building at Complex 41 for mating with the launcher.

Play video

Mission logo
With New Horizons enclosed within the Lockheed Martin Atlas 5 rocket's nose cone, a large decal reading: "New Horizons: Pluto-Kuiper Belt Mission" is applied to the payload fairing.

Play video

Nose cone encapsulation
The New Horizons is packed away for its launch to Pluto as workers slide the two-piece Atlas 5 rocket nose cone around the spacecraft at the Kennedy Space Center Payload Hazardous Servicing Facility. The Swiss-made shroud protects the spacecraft during ascent through Earth's atmosphere.

Play video

Science of New Horizons
The first robotic space mission to visit the distant planet Pluto and frozen objects in the Kuiper Belt is explained by the project's managers and scientists in this NASA news conference from the agency's Washington headquarters on Dec. 19.

Dial-up | Broadband

Pluto spacecraft
The Pluto New Horizons spacecraft, destined to become the first robotic probe to visit Pluto and its moon Charon, arrives at NASA's Kennedy Space Center in advance of its January blastoff.

Play video

Mars probe leaves Earth
The Mars Reconnaissance Orbiter lifts off aboard a Lockheed Martin Atlas 5 rocket from Cape Canaveral's Complex 41.

Full coverage

Launch of Atlas 5!
The fifth Lockheed Martin Atlas 5 rocket blasts off to deploy the Inmarsat 4-F1 mobile communications spacecraft into orbit. (2min 35sec file)
Play video

Extended launch movie
An extended length clip follows the Atlas 5 launch from T-minus 1 minute through ignition of the Centaur upper stage and jettison of the nose cone. (6min 43sec file)
Play video

Onboard camera
An onboard video camera mounted to the Atlas 5 rocket's first stage captures this view of the spent solid-fuel boosters separating.
Play video

Become a subscriber
More video







Rollout photo gallery
SPACEFLIGHT NOW
Posted: January 16, 2006


The Lockheed Martin Atlas 5 rocket was rolled from the Vertical Integration Facility to the Complex 41 launch this morning. Atop the rocket is NASA's New Horizons spacecraft that will perform the first robotic exploration of the planet Pluto.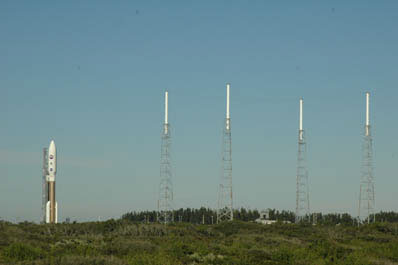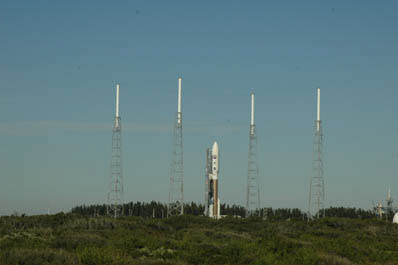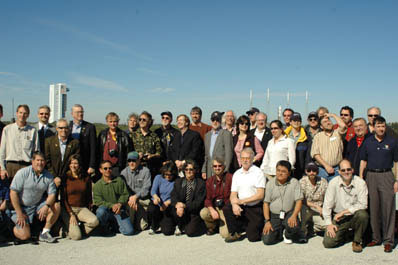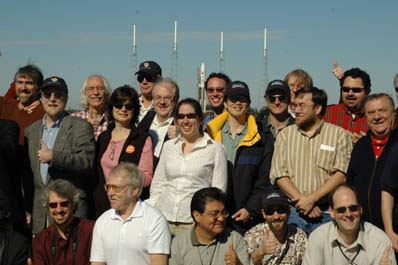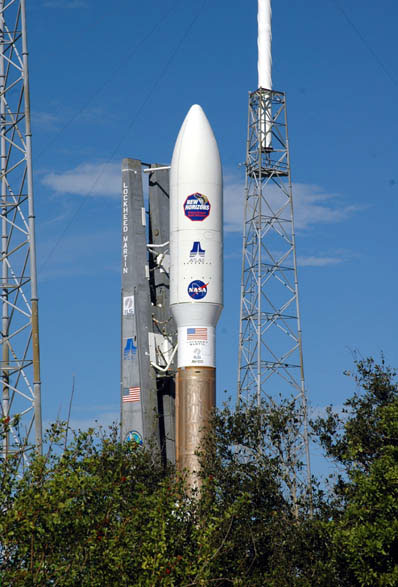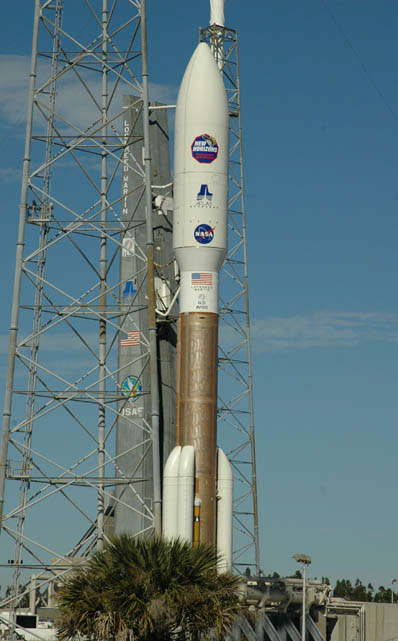 Credit: Ben Cooper/Spaceflight Now