NewsAlert





Sign up for our NewsAlert service and have the latest news in astronomy and space e-mailed direct to your desktop.


Privacy note: your e-mail address will not be used for any other purpose.






Atlas 5 launches Mars Reconnaissance Orbiter
The first interplanetary Atlas 5 rocket launches August 12 at 7:43 a.m. EDT from Cape Canaveral's Complex 41 to propel NASA's Mars Reconnaissance Orbiter on its seven-month voyage to the Red Planet.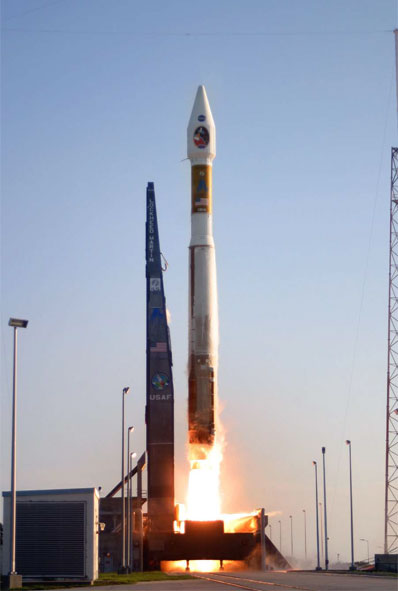 Photo: Patrick H. Corkery & Adam Mattivi/Lockheed Martin



Photo: International Launch Services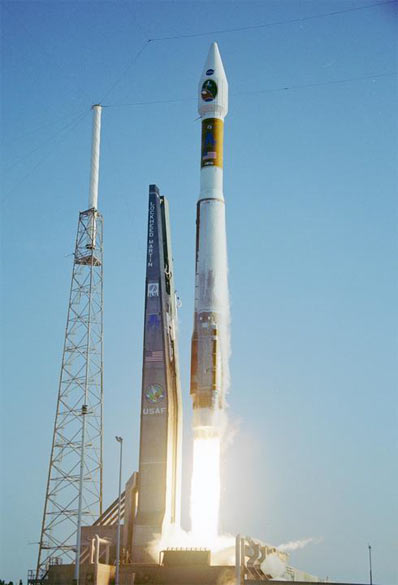 Photo: NASA-KSC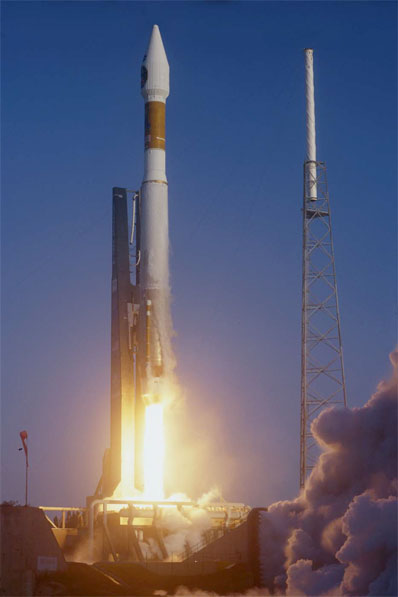 Photo: Patrick H. Corkery & Adam Mattivi/Lockheed Martin




Additional coverage for subscribers:


VIDEO: LAUNCH OF MARS ORBITER SHORT | LONGER VERSION


VIDEO: LIFTOFF AS SEEN FROM SHUTTLE VAB ROOF PLAY


VIDEO: PLAYALINDA BEACH TRACKING CAMERA PLAY


VIDEO: TRACKING CAMERA POSITIONED SOUTH OF PAD PLAY


VIDEO: STATIC TEST ROAD VIEWING MOUND PLAY


VIDEO: LAUNCH COMPLEX'S EAST CAMERA PLAY


VIDEO: LAUNCH COMPLEX'S SOUTH CAMERA PLAY


VIDEO: VERTICAL INTEGRATION FACILITY ROOF-CAM PLAY


VIDEO: POST-FLIGHT INTERVIEW NASA LAUNCH DIRECTOR PLAY


VIDEO: POST-LAUNCH NEWS CONFERENCE DIAL-UP | BROADBAND



VIDEO: THURSDAY'S LAUNCH ATTEMPT IS SCRUBBED PLAY


VIDEO: ROCKET IS ROLLED TO PAD WEDNESDAY NIGHT PLAY


VIDEO: ATLAS 5 ROCKET PRE-LAUNCH PREPS PLAY


VIDEO: MARS RECONNAISSANCE ORBITER PRE-LAUNCH PREPS PLAY


VIDEO: NARRATED ATLAS 5 LAUNCH ANIMATION PLAY


VIDEO: SCIENCE PREVIEW BRIEFING DIAL-UP | BROADBAND 1 & 2


VIDEO: PRE-LAUNCH NEWS CONFERENCE DIAL-UP | BROADBAND 1 & 2


SUBSCRIBE NOW