NewsAlert





Sign up for our NewsAlert service and have the latest news in astronomy and space e-mailed direct to your desktop.


Privacy note: your e-mail address will not be used for any other purpose.





Ariane 5 moves to launch pad
SPACEFLIGHT NOW
Posted: February 15, 2011


The 165-foot-tall Ariane 5 rocket rolled on rail tracks from its final assembly building to the ELA-3 launch zone Monday. The rocket is scheduled to launch the European Space Agency's Automated Transfer Vehicle to resupply the International Space Station.
Credit: Stephane Corvaja/ESA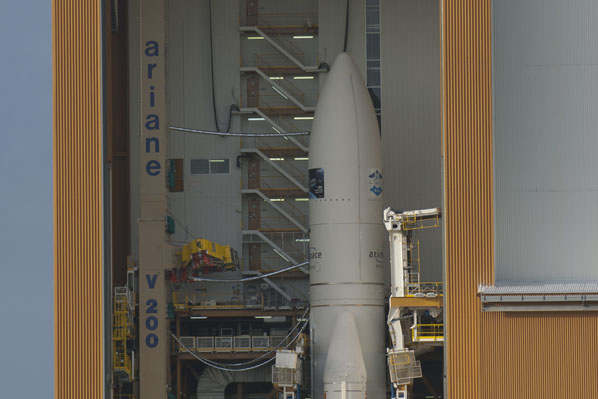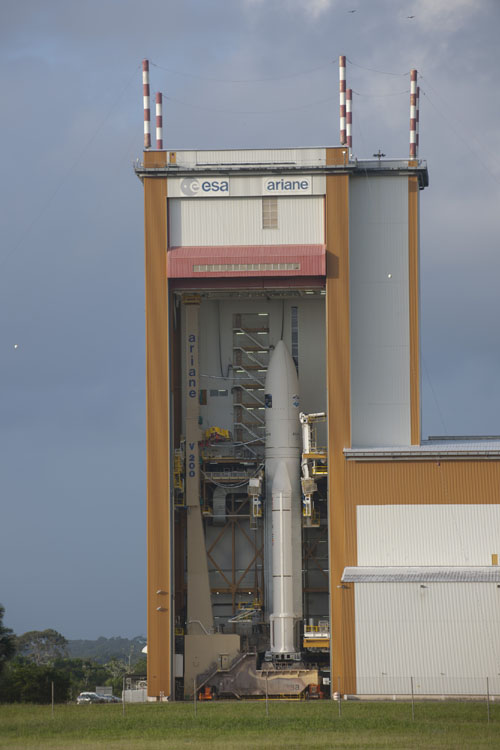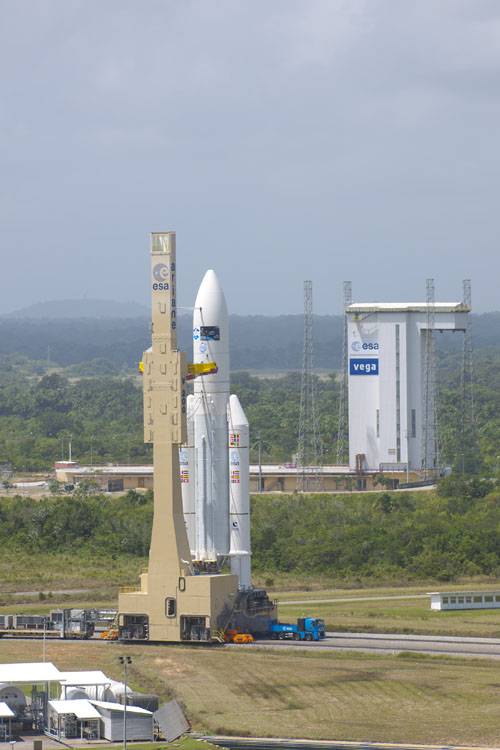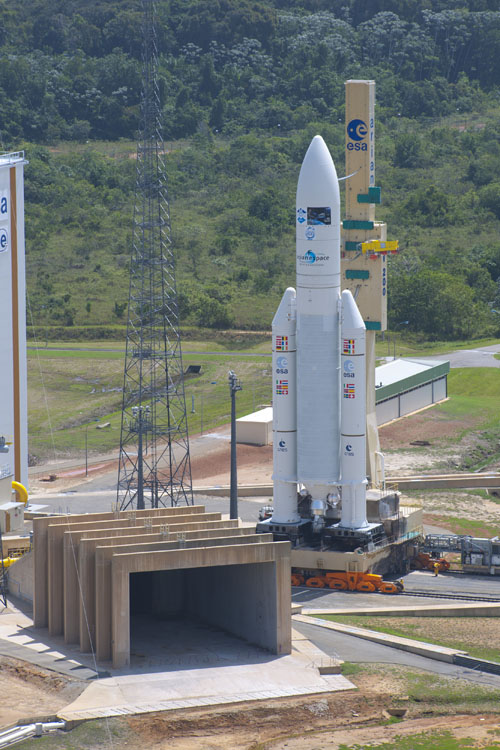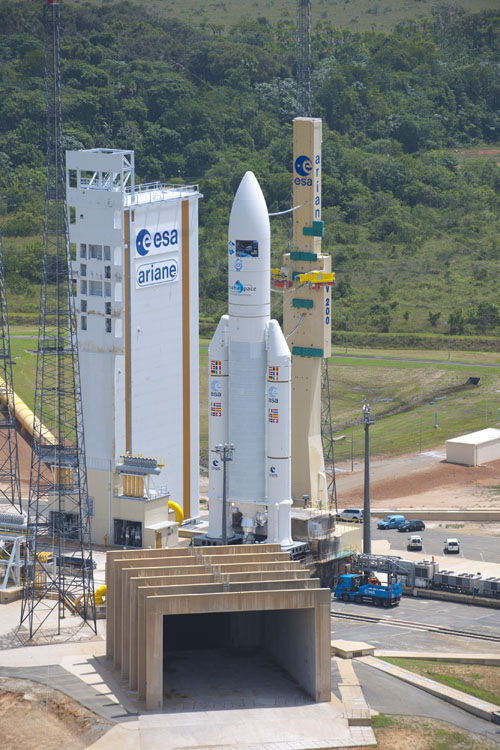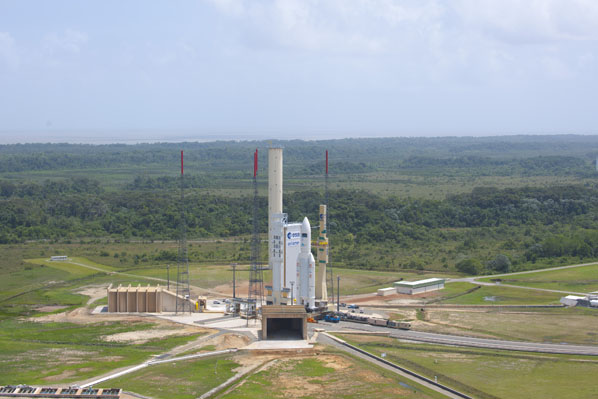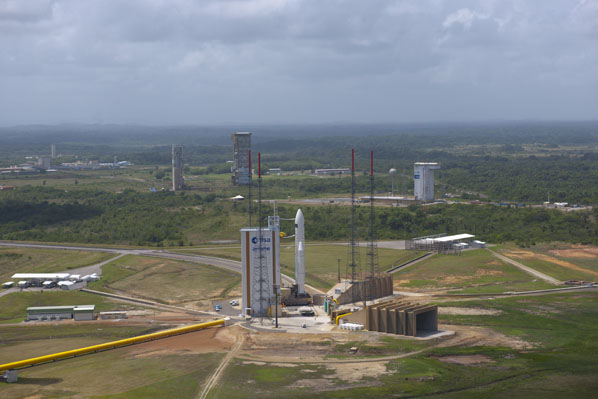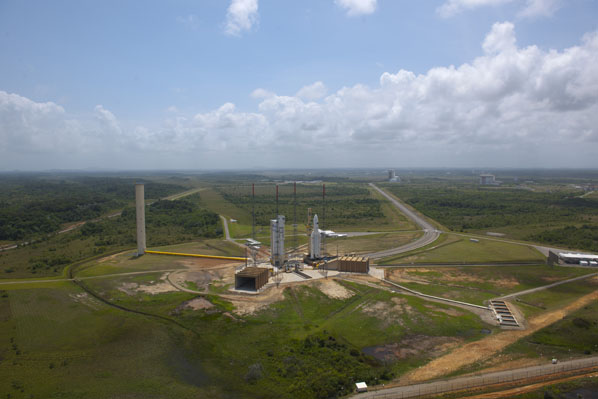 Credit: Stephane Corvaja/ESA