NewsAlert





Sign up for our NewsAlert service and have the latest news in astronomy and space e-mailed direct to your desktop.


Privacy note: your e-mail address will not be used for any other purpose.





Space station's view of Ariane rocket launch
SPACEFLIGHT NOW
Posted: February 17, 2011


Astronauts aboard the International Space Station sent down these snapshots of the launch of an Ariane 5 rocket with Europe's automated cargo freighter. Liftoff was at 2151 GMT (4:51 p.m. EST) Wednesday from the Guiana Space Center on the northeast coast of South America. The space station was flying nearby at the time of launch.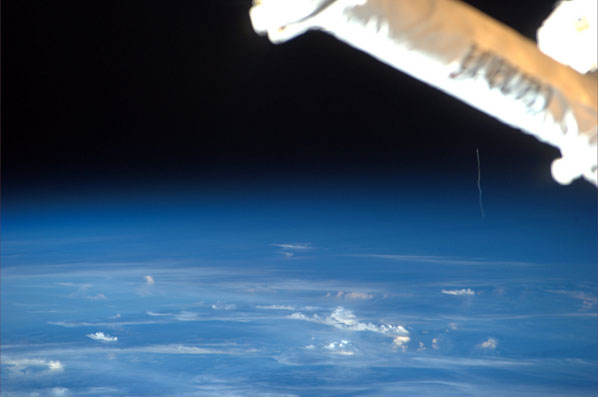 Credit: ESA/NASA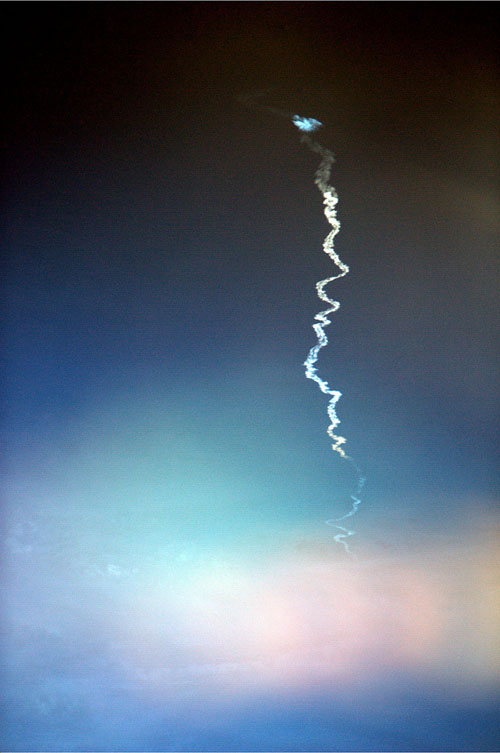 Credit: ESA/NASA