– Posted at 12:01 a.m.
– Updated at 10:15 a.m. with Orbital ATK statement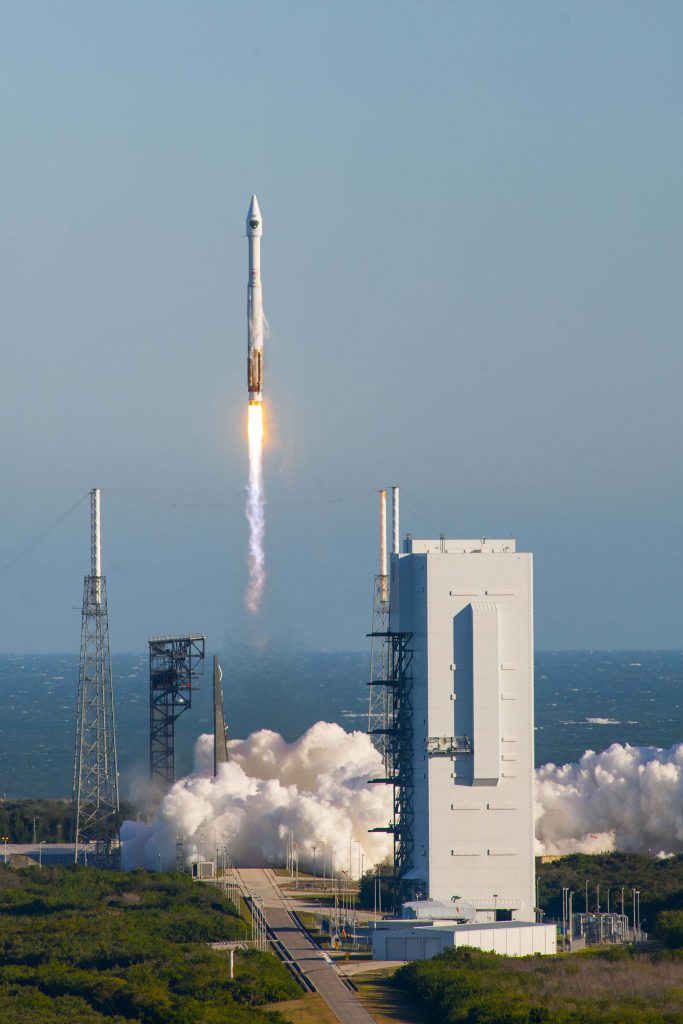 CAPE CANAVERAL — Calling on the Atlas 5 rocket to flex its muscles one more time, Orbital ATK will partner with United Launch Alliance once again to send a massive load of supplies to the International Space Station astronauts early next year.
In what becomes the first rocket flight booked under ULA's new RapidLaunch contracting service to substantially shorten the time between signing a contract and liftoff, this new launch is scheduled to occur just four months from now.
The Atlas 5 will launch the Cygnus cargo freighter to the station in March, departing from Cape Canaveral on Orbital ATK's commercial OA-7 cargo-delivery mission.
"This plan…allows NASA to again capitalize on the operational flexibility built into Orbital ATK's Cygnus spacecraft to assure the space station receives a steady and uninterrupted flow of vital supplies, equipment and scientific experiments," Orbital ATK said in a statement today.
It will be the third such launch for the rocket and automated ship, following successes last December and this past March, as part of Orbital ATK's space station resupply contract issued by NASA to ensure a steady supply line to the station from U.S. soil.
But with NASA's other commercial delivery firm — the SpaceX fleet and Dragon capsules — currently grounded and having already missed a planned November cargo run, the agency is relying on Orbital ATK, the Russians and Japanese to bring the needed food, clothing, spare parts and experiments to the space station.
The new Atlas 5 launch will enable Orbital ATK to deliver a heavier load of cargo and NASA believes in the dependability of the rocket.
"Following a successful Antares launch for the recent OA-5 Commercial Resupply Services mission and subsequent rendezvous and berthing of the Cygnus spacecraft with the International Space Station, Orbital ATK has responded to NASA's needs for enhanced schedule assurance for cargo deliveries and maximum capacity of critical supplies to the space station in 2017 by once again partnering with United Launch Alliance to launch Cygnus aboard an Atlas 5 for the upcoming OA-7 mission in the spring timeframe," Orbital ATK said in a statement today.
"The company will be ready to support three cargo resupply missions to the station next year, and will work with NASA to finalize the flight schedule."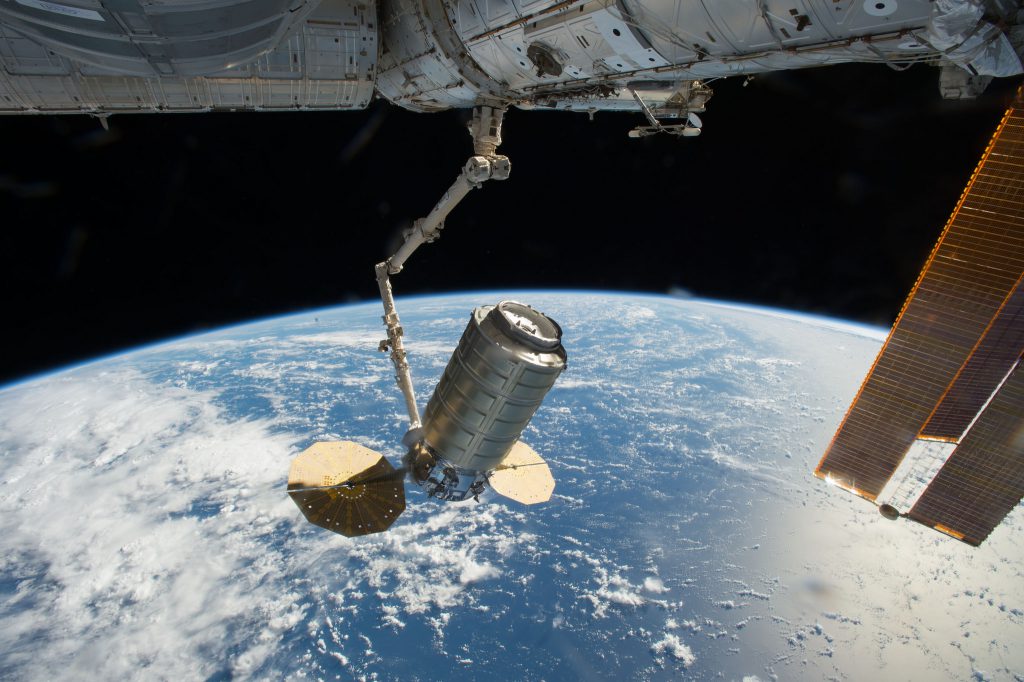 A Cygnus reached the station last month with over 5,000 pounds of supplies after launching atop Orbital ATK's own Antares rocket. It was the first such flight for the booster in two years, a lull instigated by the 2014 explosion of an Antares and Orbital ATK's decision to replace the main engines with a different design.
But the more-powerful Atlas 5 rocket can launch over 7,700 pounds of provisions inside a Cygnus, and the Wall Street Journal reported on Thursday night that NASA has pushed Orbital ATK to buy another Atlas 5 for its greater lift capacity and reliability record.
Sources told Spaceflight Now that the Atlas 5 would launch the OA-7 mission in March and that Orbital ATK was working with Kennedy Space Center to book facility time to process the Cygnus.
It was not immediately clear if NASA or Orbital ATK would pay for the extra costs associated with the Atlas 5 rocket.
Orbital ATK is under contract to deliver over 63,000 pounds of supplies to the space station via 10 missions through 2018. A follow-on contract has awarded a minimum of six missions through 2024.
"Orbital ATK's remaining missions to be conducted in 2017 and 2018 under the CRS-1 contract will launch aboard the company's Antares rockets from NASA Wallops Flight Facility in Virginia," the company statement says.
Atlas 5 was the gap-filler during Orbital ATK's Antares problem period, prompting the firm to buy one, then two ULA rockets to fulfill its obligations to the space station program.
Flown 65 times since 2002, the Atlas 5 has performed 25 flights dedicated to the Defense Department, 14 commercial missions, 13 for the National Reconnaissance Office and 13 for NASA.
The new Cygnus launch will be accommodated by ULA's plan to bolster its vehicle production and create more launch opportunities on the manifest. A spring launch slot was available for Orbital ATK to reserve on short notice.
** CYGNUS FLIGHT HISTORY **
Demo — Antares — 1,299 pounds — Launched Sept. 18, 2013
CRS-1 — Antares — 2,780 pounds — Launched Jan. 9, 2014
CRS-2 — Antares — 3,293 pounds — Launched July 13, 2014
CRS-3 — Antares — 4,883 pounds — Launched Oct. 28, 2014 *Failure
CRS-4 — Atlas 5 — 7,746 pounds — Launched Dec. 6, 2015
CRS-5 — Atlas 5 — 7,758 pounds — Launched March 22, 2016
CRS-6 — Antares — 5,163 pounds — Launched Oct. 17, 2016
Our Atlas archive.