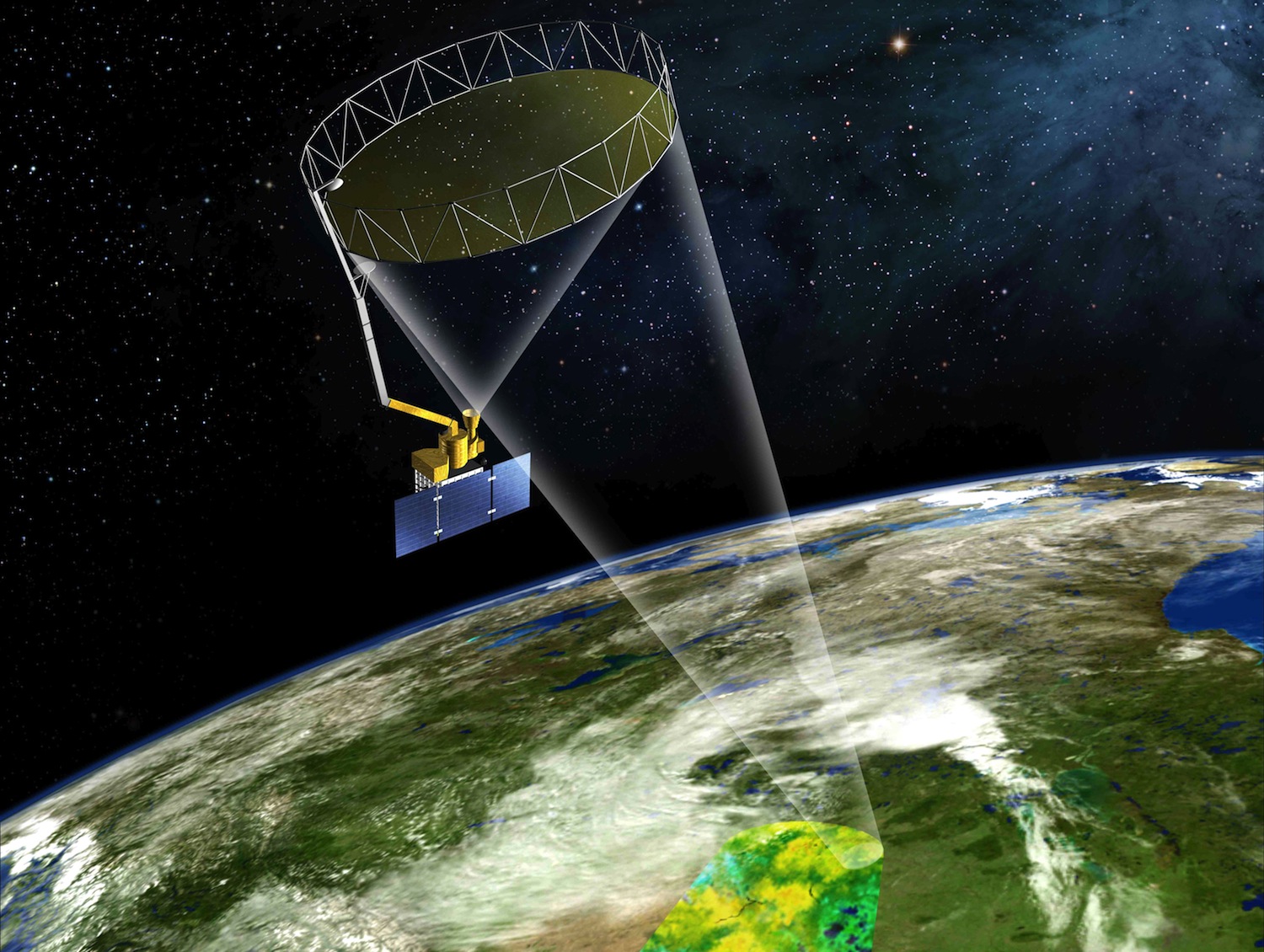 NASA's innovative soil moisture mapper, a new environmental satellite launching in January, has been fueled up for blastoff from Vandenberg Air Force Base in California.
To be carried aloft by a United Launch Alliance Delta 2 rocket, the liftoff is slated for Jan. 29 at 6:20 a.m. local time (9:20 a.m. EST; 1420 GMT).
The Soil Moisture Active Passive (SMAP) spacecraft arrived at Vandenberg in mid-October from NASA's Jet Propulsion Laboratory where it was built.
"We have very little left to do at this point. The observatory is pretty much configured for flight," said Kent Kellogg, SMAP project manager at JPL.
The spacecraft has been loaded with 180 pounds of hydrazine maneuvering fuel and its software has been installed.
Fitted with an active synthetic aperture radar and passive radiometer, the data from SMAP will be used varied applications as weather forecasting to disease control.
"Our objective is to make global maps of soil moisture and also the freeze/thaw state every 2-3 days," Kellogg said.
The 2,100-pound SMAP is equipped with a 19.7-foot (6-meter) deployable mesh reflector antenna atop a boom structure that spins at 14.6 RPM and measures the planet in swaths of 620 miles (1,000 km).
"It's a large deployable structure. We've done a lot of testing on it and we feel pretty confident," Kellogg said.
Astro Aerospace, part of Northrop Grumman, builder of deployable structures and mechanisms for spaceflight produced the antenna reflector system for SMAP.
"They've built larger forms of these antennas," Kellogg said. "They are very proud to tell you that they've never had a deployment failure in space. It's a pretty elegant design and we have a lot of confidence."
The spacecraft, orbiting at altitude of 426 miles (685 km), will see through moderate vegetation, like a mature Iowa corn field, operating in daylight or darkness, to provide high-resolution maps of moisture in the soil and the state of the ground — either frozen or thawed — to give weather forecasters a better base for computer forecasting models.
What's more, the mission will help flood or drought monitoring, food productivity insights and climate science.
A two-stage Delta 2 rocket, with three strap-on solid motors, will haul the observatory into a near-polar, sun-synchronous orbit.
Officials had hoped that SMAP might launch sooner than the end of January.
"But that's looking quite unlikely at this point," Kellogg said.
"So our plan to go into a holding operation with a smaller crew doing weekly checks on the observatory, and then we mate to the launch vehicle early in January."