Atlantis arrives at station for construction mission
BY WILLIAM HARWOOD
STORY WRITTEN FOR CBS NEWS "SPACE PLACE" & USED WITH PERMISSION
Posted: October 9, 2002


The shuttle Atlantis glided to a picture-perfect docking with the international space station today, capping a flawless two-day orbital ballet that began with blastoff Monday.

With commander Jeffrey Ashby at the controls, Atlantis' docking system gently engaged its counterpart on the front of the space station at about 11:16 a.m. EDT as the two spacecraft sailed 245 miles above central Asia at five miles per second.




Video coverage for subscribers only:


VIDEO: ATLANTIS APPROACHES STATION QT or RV


VIDEO: ATLANTIS DOCKS TO THE STATION QT or RV


VIDEO: ALTERNATE DOCKING VIEW FROM SHUTTLE QT or RV


MORE: SEE A FULL LISTING OF STS-112 VIDEO


SUBSCRIBE NOW





After waiting for residual motion between the two vehicles to damp out, hooks and latches in the docking system pulled the spacecraft firmly together. Leak checks then will be conducted to make sure a tight seal exists between the shuttle and the station. The final hatch between the two spacecraft was opened at 12:51 p.m., almost an hour ahead of schedule.
Ashby promptly floated into the U.S. laboratory module Destiny and immediately embraced station science officer Peggy Whitson, who welcomed him aboard with a hearty hug and backslaps. Shuttle flight engineer Sandra Magnus followed suit, followed by the rest of Atlantis' crew members, all smiling broadly as they greeted Whitson, station commander Valery Korzun and flight engineer Sergei Treschev.
After a safety briefing from Korzun, the combined crews split up and began preparing for a busy day of work Thursday installing a 14-ton section of the station's main solar array truss. Whitson, assisted by Magnus, will use the station's Canadarm2 space crane to pluck the S1 truss segment from the shuttle's cargo bay and to attach it to the lone S0 section already in place atop the lab module.
While that work is going on, shuttle spacewalkers Piers Sellers and David Wolf will be gearing up for the first of three spacewalks to hook up electrical lines, data cables and ammonia coolant loops.
"The main thing they're going to be doing (today) is getting the suits set up for the EVA tomorrow," said lead flight director Phil Engelauf. "We carried two suits up on the shuttle, two spacesuits. The crew is only using one of those and they're using one of the suits that is on the space station. So we have some arm sizing and leg sizing components that we take from the shuttle over to the station side and configure the main body, the torso, of the suit on the station to fit Piers Sellers.
"And so there's a little bit of work there today," he said. "And then there's a little bit of face time between the two crews to work on RMS (robot arm) choreography and coordination. These two crew have been training independently, with the ISS crew being on orbit already and the shuttle crew training on the ground. So we have some time reserved for them to sit down and review procedures face to face and just pretty much prepare for getting out the door tomorrow."
The astronauts also will prepare the station's Quest airlock module for use Thursday before calling it a day. Both crews plan to go to bed at 7:46 p.m. for a wakeup call at 3:46 a.m. The flight plan calls for the S1 truss to be pulled from the shuttle's cargo bay around 6:46 a.m. and for the spacewalk to begin around 10:41 a.m.
"The rendezvous went as planned and the crew did a great job of flying," Engelauf said of today's docking. "Everything is right on schedule for our first spacewalk tomorrow."




Hubble
Astronomy Now presents Hubble: the space telescope's view of the cosmos. A collection of the best images from the world's premier space observatory.


U.S. STORE

U.K. & WORLDWIDE STORE

The ultimate Apollo 11 DVD
This exceptional chronicle of the historic Apollo 11 lunar landing mission features new digital transfers of film and television coverage unmatched by any other.


U.S. STORE

U.K. WORLDWIDE STORE

Hubble Calendar
NEW! This remarkable calendar features stunning images of planets, stars, gaseous nebulae, and galaxies captured by NASA's orbiting Hubble Space Telescope.


U.S. STORE

U.K. & WORLDWIDE STORE

Apollo 12 tribute DVD set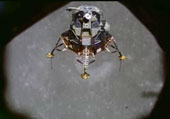 New! Featuring the jovial crew of Pete Conrad, Dick Gordon and Alan Bean, the Apollo 12 mission was struck by lightning shortly after liftoff but proceeded on the second successful exploration voyage to the lunar surface. This three-disc DVD brings the mission to life with extraordinary detail.


Choose your store:
U.S. - U.K. - E.U. - Worldwide

Fallen Heroes special patch

This special 12-inch embroidered patch commemorates the U.S. astronauts who made the ultimate sacrifice, honoring the crews of Apollo 1, Challenger and Columbia.


Choose your store:
U.S. - U.K. - E.U. - Worldwide

Women in Space
Women of Space: Cool Careers on the Final Frontier is for girls, young women, and anyone else interested in learning about exciting careers in space exploration. Includes CD-ROM.


Choose your store:
U.S. - U.K. - E.U. - Worldwide

Mars rover poster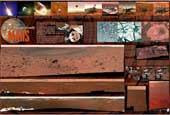 This new poster features some of the best pictures from NASA's amazing Mars Exploration Rovers Spirit and Opportunity.


Choose your store:
U.S.

Apollo 15 DVDs
Bring a unique piece of space history to your living room. Two- and six-disc Apollo 15 DVDs will be shipping soon.


U.S. STORE

U.K. & WORLDWIDE STORE

Apollo 11 special patch

Special collectors' patch marking the 35th anniversary of the historic Apollo 11 moon landing is now available.


Choose your store:
U.S. - U.K.


Get e-mail updates
Sign up for our NewsAlert service and have the latest news in astronomy and space e-mailed direct to your desktop (privacy note: your e-mail address will not be used for any other purpose).