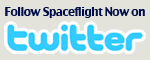 Space Coast prepares for onslaught of launch viewers
BY STEPHEN CLARK
SPACEFLIGHT NOW
Posted: April 29, 2011


President Barack Obama, the first family and up to 750,000 onlookers are flocking to Florida's Space Coast for Friday's launch of the shuttle Endeavour, the second-to-last flight of NASA's fleet of winged spaceships.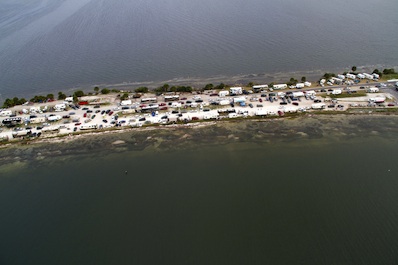 Photo of crowds gathered along the A. Max Brewer Causeway in Titusville on the launch day of Discovery in February. Credit: NASA/KSC



President Obama will be joined at the Kennedy Space Center by Rep. Gabrielle Giffords, D-Ariz., the wife of Endeavour commander Mark Kelly who is recovering from a gunshot wound to the head during an assassination attempt in January.

The president will also get a quick tour of space center facilities during his afternoon visit to Cape Canaveral, Fla. He will be joined by first lady Michelle Obama and their daughters, Sasha and Malia.

Nearly 40 members of Congress are expected to attend Endeavour's launch, including Giffords, Sen. Bill Nelson, D-Fla., and Sen. Marco Rubio, R-Fla. The contingent of lawmakers includes seven legislators from Florida and six from Texas, states with major roles in NASA's human space program.

"It's safe to say this launch is receiving a little higher attention than normal," said Allard Beutel, a NASA spokesperson.

The official list of VIPs also includes Florida Gov. Rick Scott and former NASA administrators Dan Goldin and Michael Griffin. Dignitaries from the European Space Agency, the Italian Space Agency, the Canadian Space Agency, Russia, Ukraine, Bermuda and Mexico are also on the list provided by NASA.

Beutel said there are 45,000 official NASA guests viewing the launch from KSC property, including VIPs, media and members of the public holding tickets purchased through the KSC Visitors Center. About 150 people were invited to the spaceport to share the experience in a Tweet Up event.

The number of official guests doesn't include the thousands of KSC employees also on-site.

Brevard County officials estimate between 500,000 and 750,000 people will travel to view the launch from area coastlines outside the space center.

The waterfront in Titusville, a prime viewing site outside the KSC gate, was packed with RVs, travel trailers, tents and cars before sunrise Friday morning. Officials expect traffic to build throughout the day.

Candrea Thomas, a NASA spokesperson, said more than 1,300 journalists requested press credentials to cover Endeavour's launch from the space center. About 650 reporters and photographers were at the press site Thursday on the eve of liftoff, more than the total number of accredited journalists for Discovery's final launch in February, according to Thomas.



Final Shuttle Mission Patch

Free shipping to U.S. addresses!


The crew emblem for the final space shuttle mission is now available in our store. Get this piece of history!


U.S. STORE

WORLDWIDE STORE

STS-134 Patch

Free shipping to U.S. addresses!


The final planned flight of space shuttle Endeavour is symbolized in the official embroidered crew patch for STS-134. Available in our store!


U.S. STORE

WORLDWIDE STORE

Ares 1-X Patch

The official embroidered patch for the Ares 1-X rocket test flight, is available for purchase.


U.S. STORE

WORLDWIDE STORE

Apollo Collage

This beautiful one piece set features the Apollo program emblem surrounded by the individual mission logos.


U.S. STORE

WORLDWIDE STORE

Project Orion

The Orion crew exploration vehicle is NASA's first new human spacecraft developed since the space shuttle a quarter-century earlier. The capsule is one of the key elements of returning astronauts to the Moon.


U.S. STORE

Fallen Heroes Patch Collection

The official patches from Apollo 1, the shuttle Challenger and Columbia crews are available in the store.


U.S. STORE

WORLDWIDE STORE