Shuttle goes vertical for last time
BY STEPHEN CLARK
SPACEFLIGHT NOW
Posted: March 1, 2011


Traveling a quarter-mile from a nearby processing hangar, the shuttle Endeavour rolled into the Vehicle Assembly Building just after 11 a.m. EST Monday. Firmly bolted to the 76-wheel orbiter transporter, the space plane was fitted with a metal sling several hours later than scheduled due to trouble getting the device attached.
Endeavour was finally hoisted vertically in the VAB's transfer aisle before sunrise Tuesday.
The shuttle is being prepared to blast off April 19 on its 25th and final mission. Endeavour and its six-person crew will deliver the Alpha Magnetic Spectrometer and a cache of supplies to the International Space Station.
Photo credit: Spaceflight Now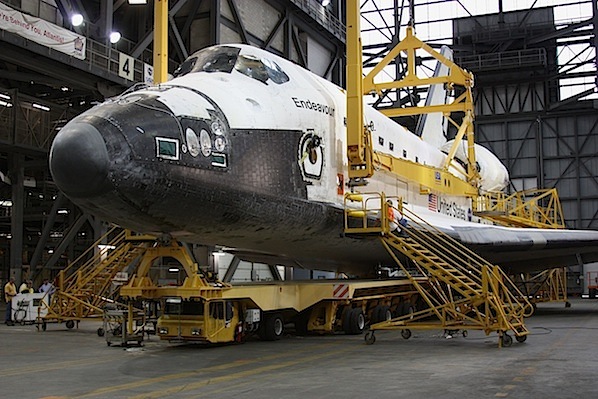 Photo credit: Stephen Clark/Spaceflight Now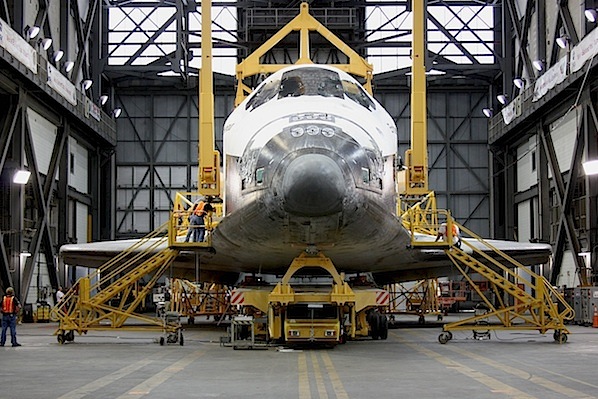 Photo credit: Stephen Clark/Spaceflight Now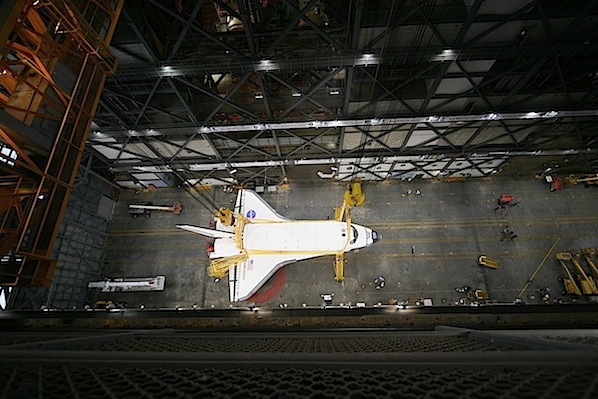 Photo credit: Stephen Clark/Spaceflight Now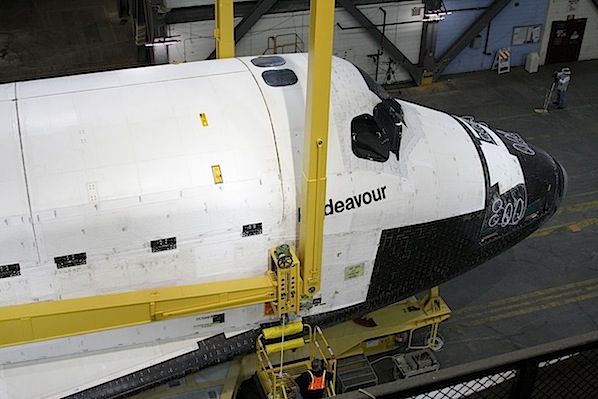 Photo credit: Stephen Clark/Spaceflight Now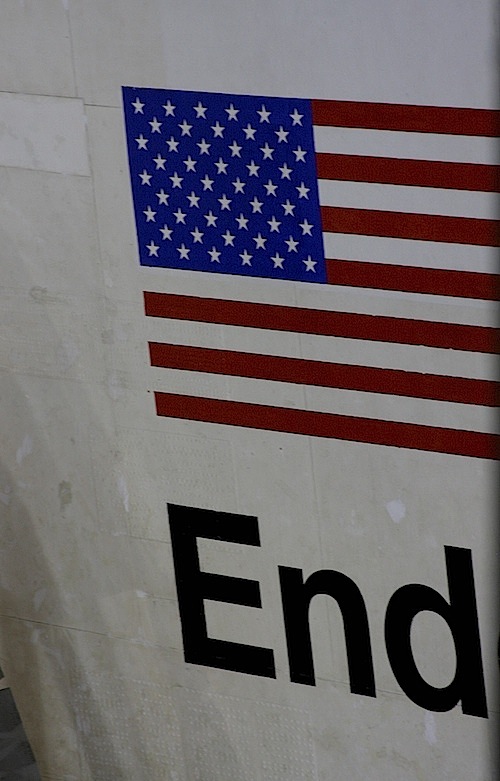 Photo credit: Stephen Clark/Spaceflight Now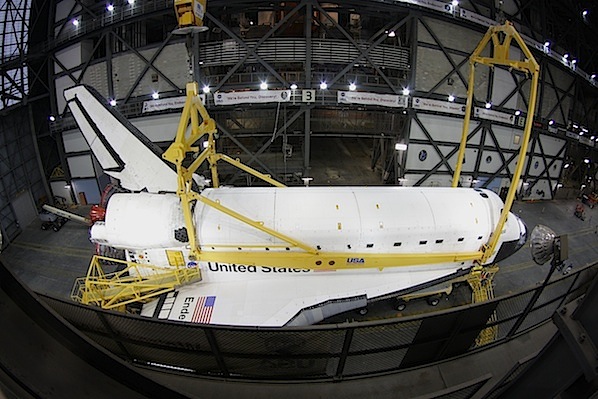 Photo credit: Stephen Clark/Spaceflight Now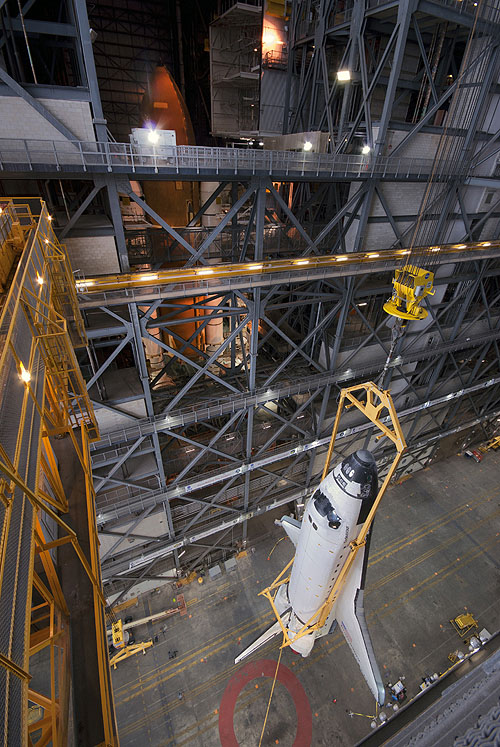 Photo credit: Ben Cooper/Spaceflight Now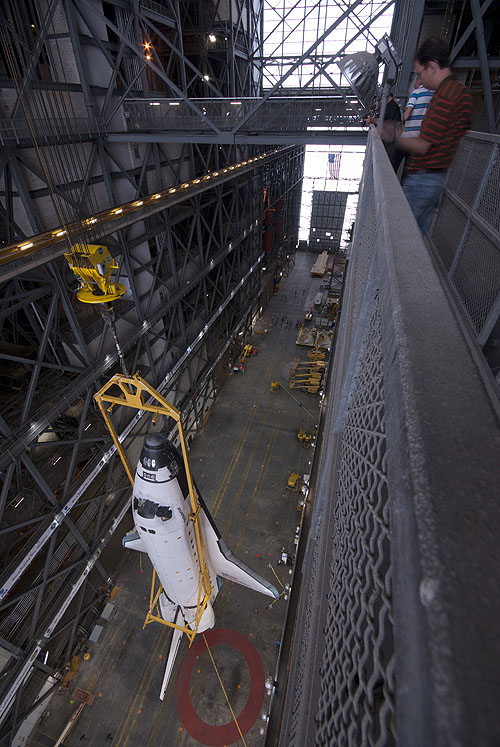 Photo credit: Ben Cooper/Spaceflight Now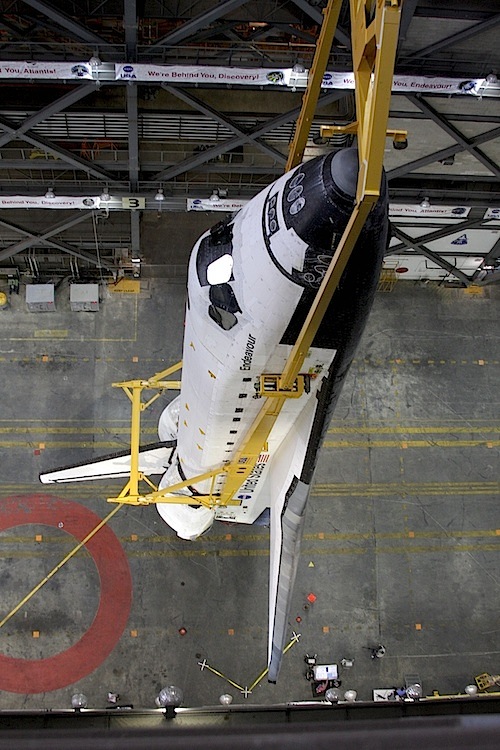 Photo credit: Stephen Clark/Spaceflight Now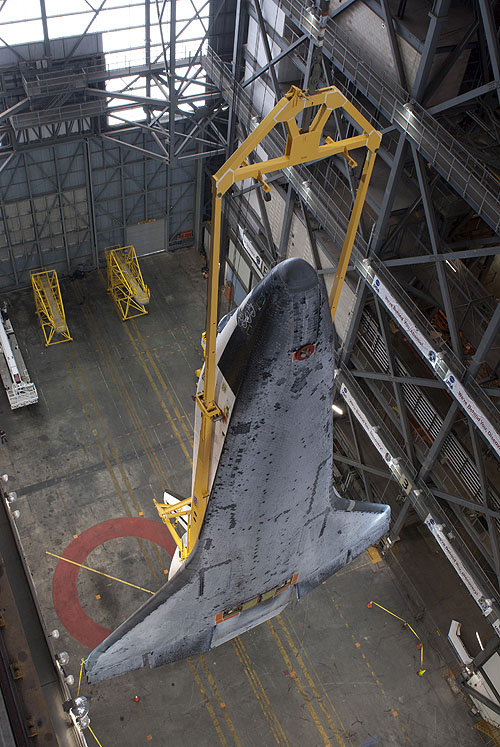 Photo credit: Ben Cooper/Spaceflight Now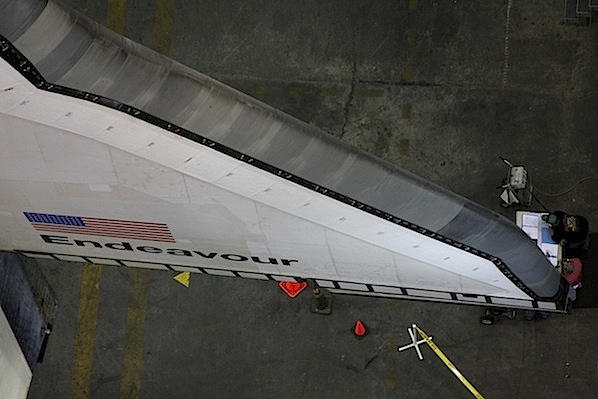 Photo credit: Stephen Clark/Spaceflight Now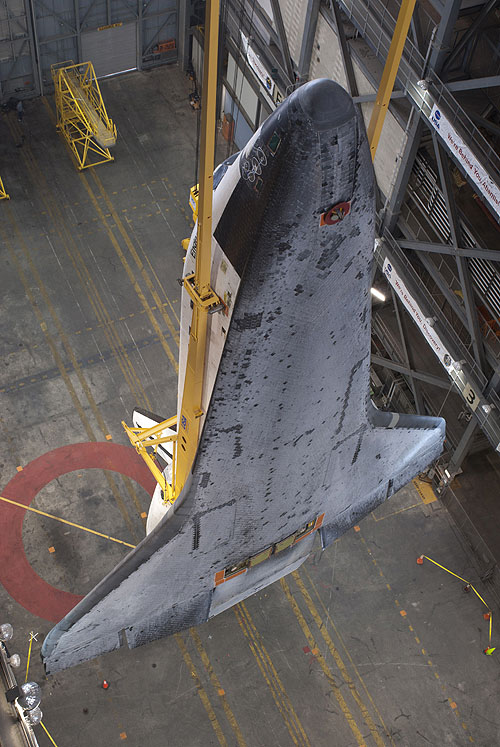 Photo credit: Ben Cooper/Spaceflight Now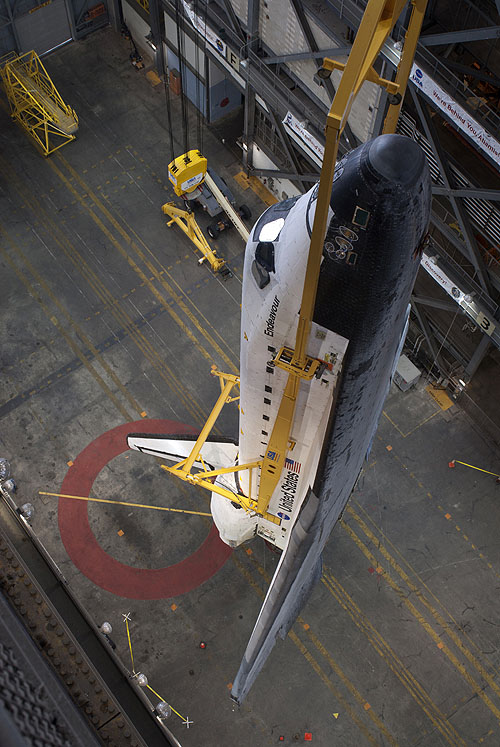 Photo credit: Ben Cooper/Spaceflight Now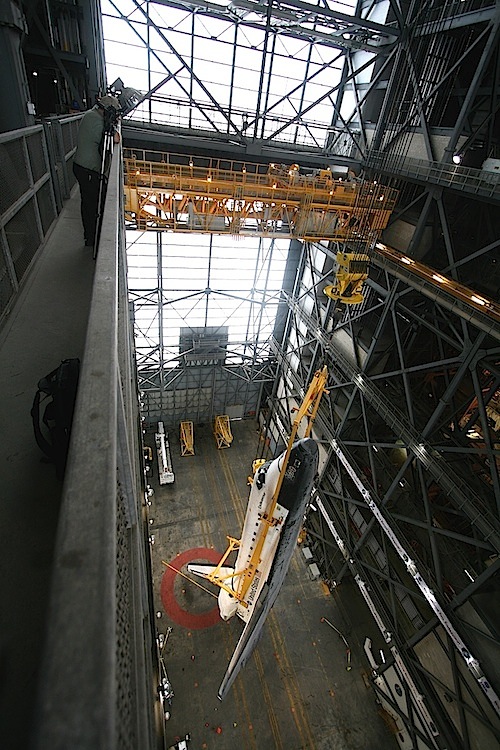 Photo credit: Stephen Clark/Spaceflight Now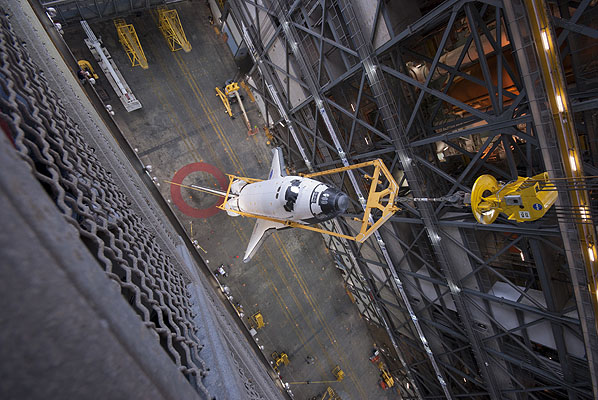 Photo credit: Ben Cooper/Spaceflight Now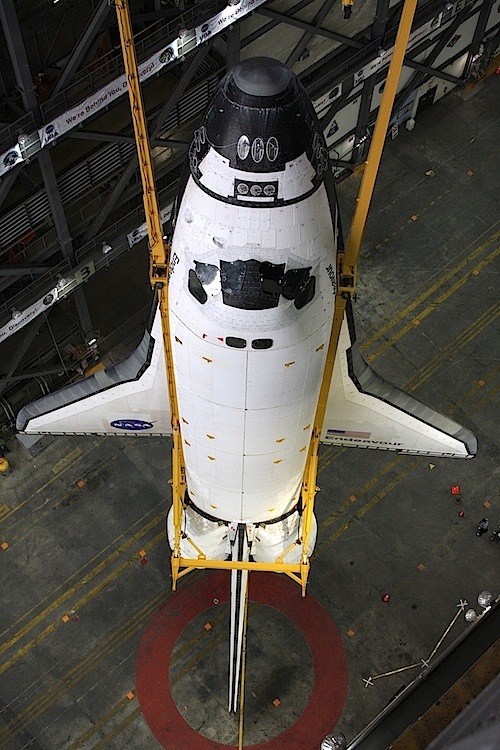 Photo credit: Stephen Clark/Spaceflight Now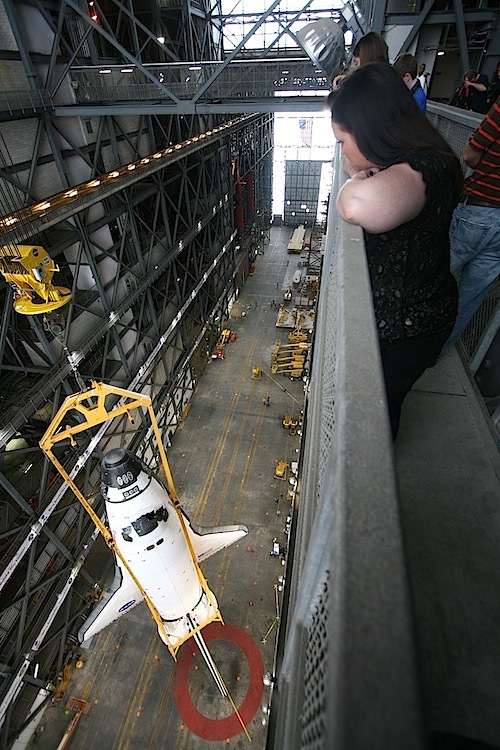 Photo credit: Stephen Clark/Spaceflight Now