Fuel tank for final space shuttle delivered
BY JUSTIN RAY
SPACEFLIGHT NOW
Posted: July 14, 2010


The external fuel tank for the final scheduled space shuttle launch has arrived at the Kennedy Space Center after a five-day, 900-mile barge ride from Louisiana to the Cape.
Built by Lockheed Martin at the Michoud factory in New Orleans, External Tank 138 reached the unloading dock near the Complex 39 press site Tuesday.
The bullet-shaped tank, shipped within the nestling cradle of a transport trailer, was towed off the covered barge and onto Florida soil Wednesday at 9:20 a.m. EDT.
A short trip ensued to drive the tank across the street to the massive Vehicle Assembly Building where the tank will be hoisted into a checkout cell for inspections and final processing.
The foam-covered tanks form the structural core of the space shuttle vehicle for launch and hold the half-million gallons of supercold liquid hydrogen and liquid oxygen consumed by the orbiter's three main engines during the eight-and-a-half-minute trek to space.
They stand 15 stories tall, or 154 feet in length, almost 28 feet in diameter, and weigh about 1.7 million pounds when loaded with propellant.
This particular tank is slated for use by shuttle Endeavour for its targeted February 26 liftoff to deliver the Alpha Magnetic Spectrometer particle physics experiment and a platform of spare parts to the International Space Station.
Stacking of the twin solid rocket boosters for the mission begins next week inside the Vehicle Assembly Building. The motor segments will be put together atop the mobile launching platform in High Bay 1. Mating of the tank to the boosters is expected to happen September 1.
Endeavour is undergoing pre-flight activities at its hangar adjacent from the assembly building. Current plans call for the orbiter's delivery to the Vehicle Assembly Building on January 5 for attachment to the tank and boosters. The fully stacked shuttle vehicle then rolls to pad 39A on January 18.
The six-man astronaut crew includes commander Mark Kelly, pilot Greg H. Johnson and mission specialists Greg Chamitoff, Mike Fincke, Roberto Vittori and Drew Feustel.
Spaceflight Now photos by Justin Ray and Stephen Clark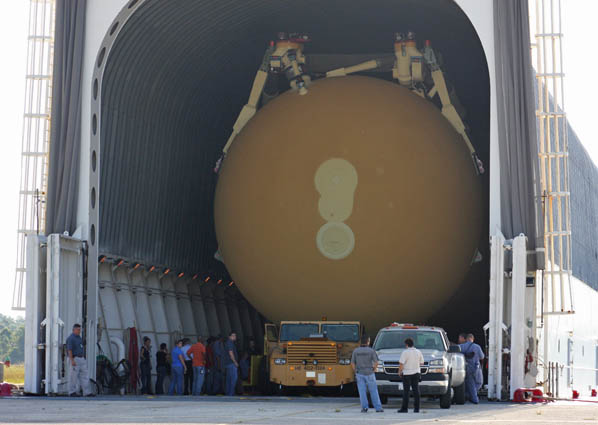 Credit: Justin Ray/Spaceflight Now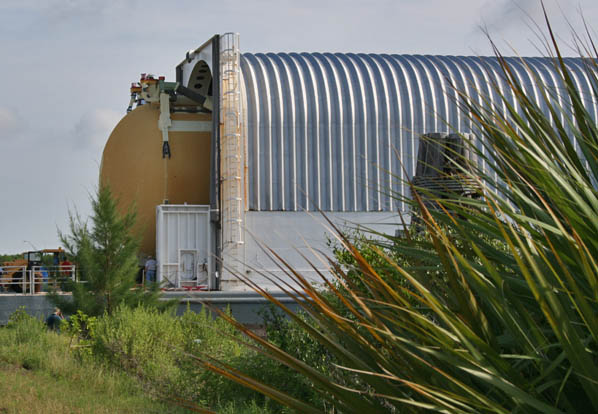 Credit: Justin Ray/Spaceflight Now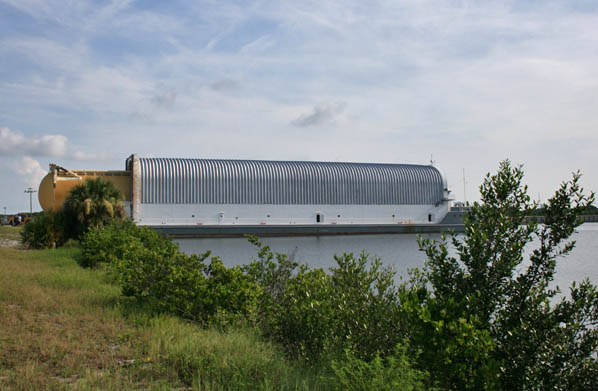 Credit: Justin Ray/Spaceflight Now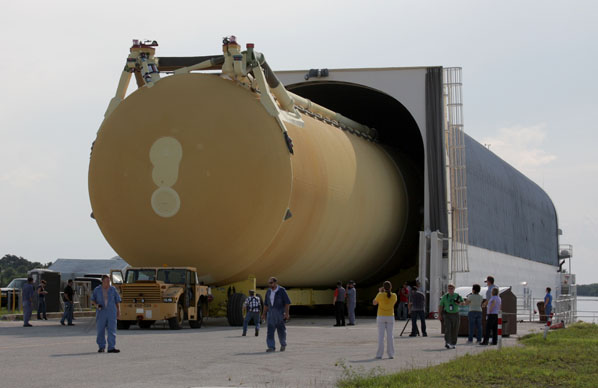 Credit: Stephen Clark/Spaceflight Now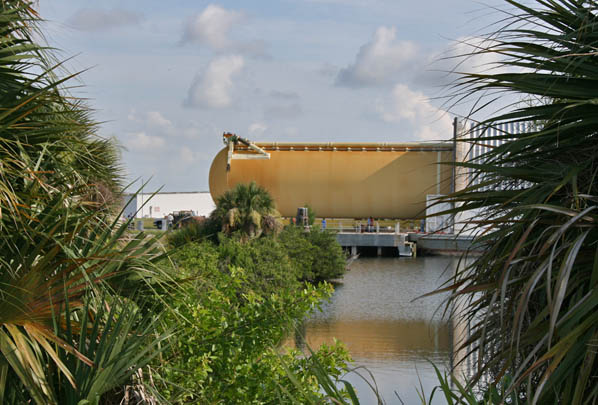 Credit: Justin Ray/Spaceflight Now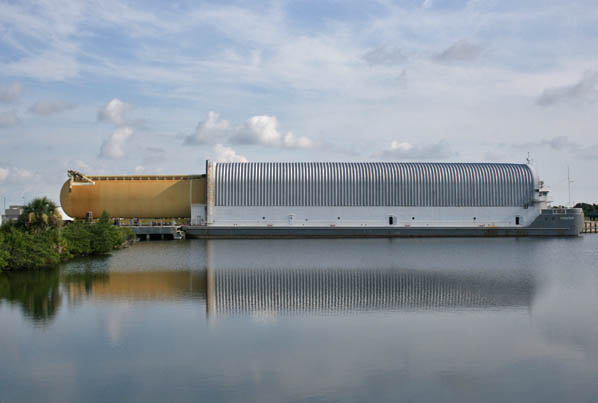 Credit: Justin Ray/Spaceflight Now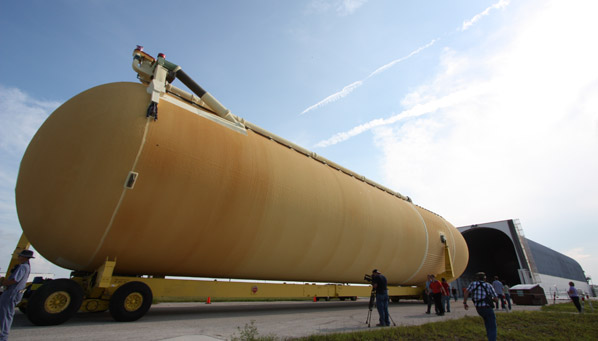 Credit: Stephen Clark/Spaceflight Now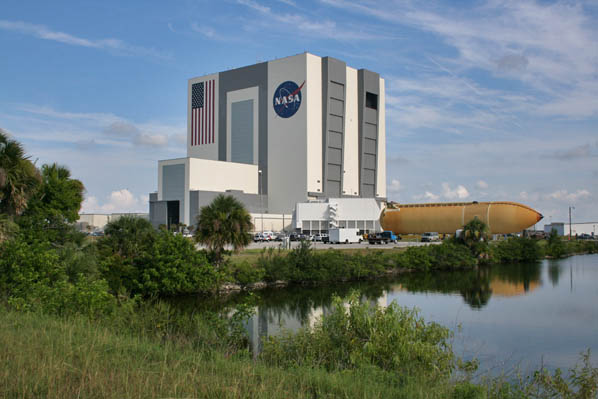 Credit: Justin Ray/Spaceflight Now
Credit: Justin Ray/Spaceflight Now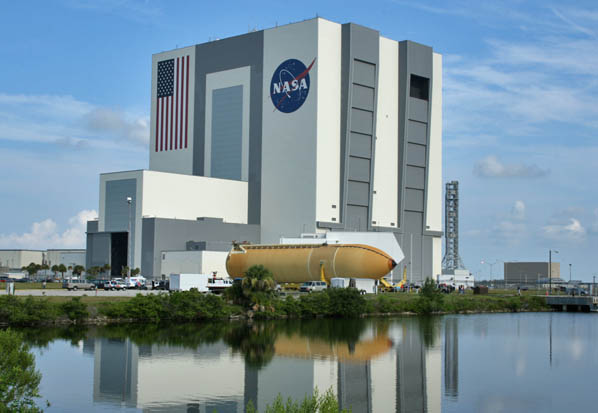 Credit: Justin Ray/Spaceflight Now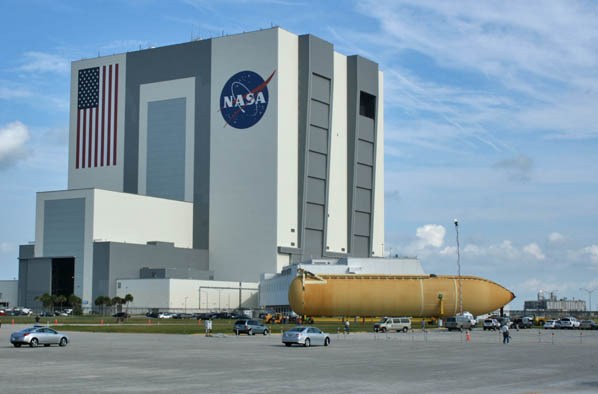 Credit: Justin Ray/Spaceflight Now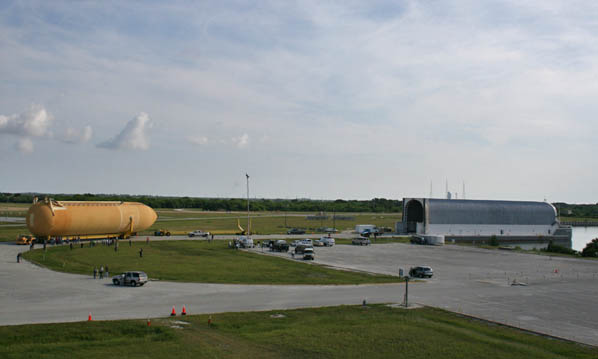 Credit: Justin Ray/Spaceflight Now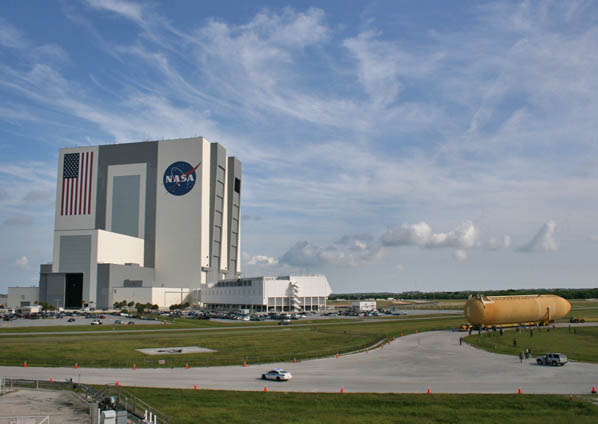 Credit: Justin Ray/Spaceflight Now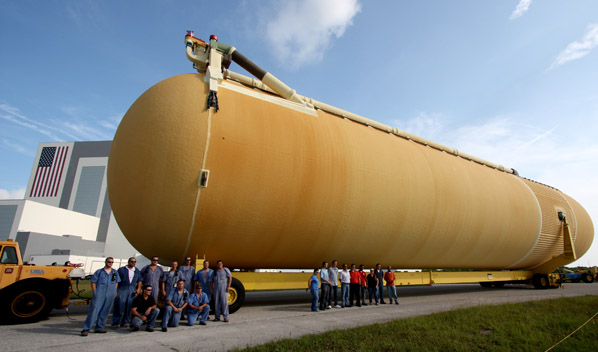 Credit: Stephen Clark/Spaceflight Now
Credit: Stephen Clark/Spaceflight Now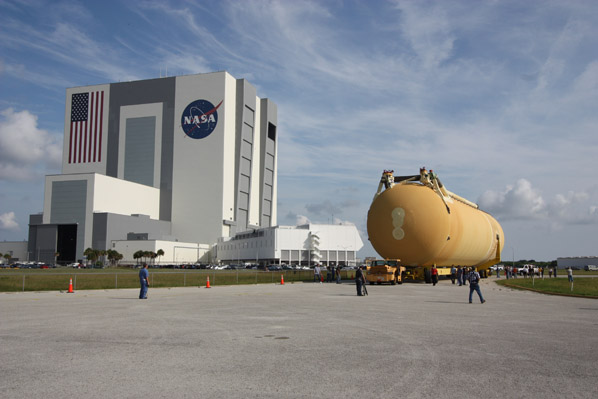 Credit: Stephen Clark/Spaceflight Now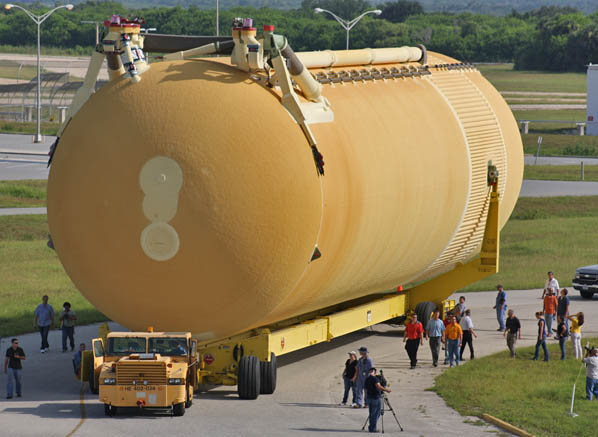 Credit: Justin Ray/Spaceflight Now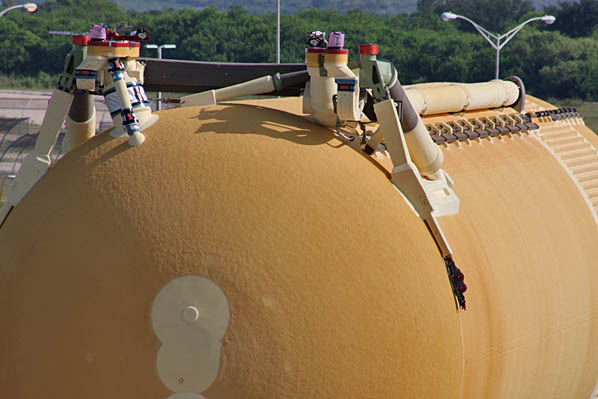 Credit: Justin Ray/Spaceflight Now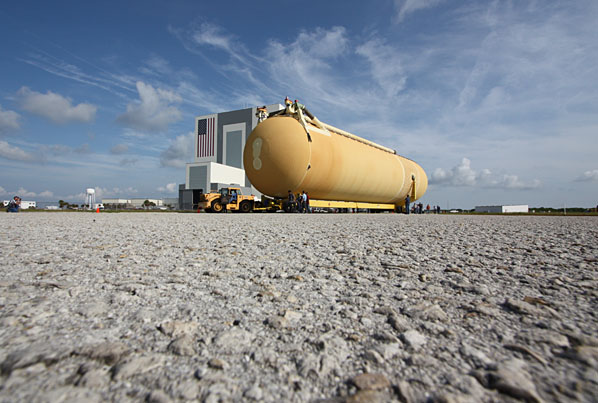 Credit: Stephen Clark/Spaceflight Now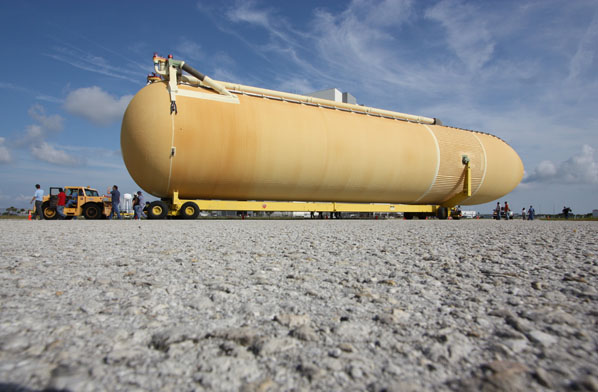 Credit: Stephen Clark/Spaceflight Now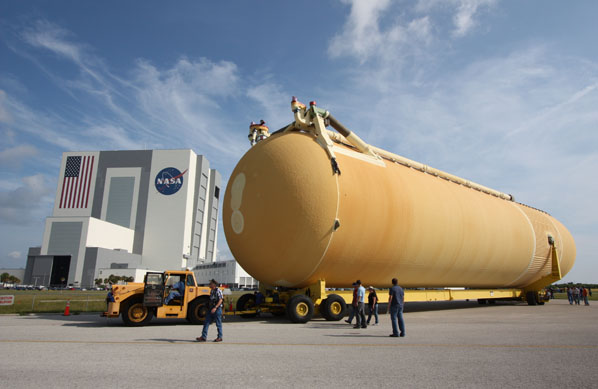 Credit: Stephen Clark/Spaceflight Now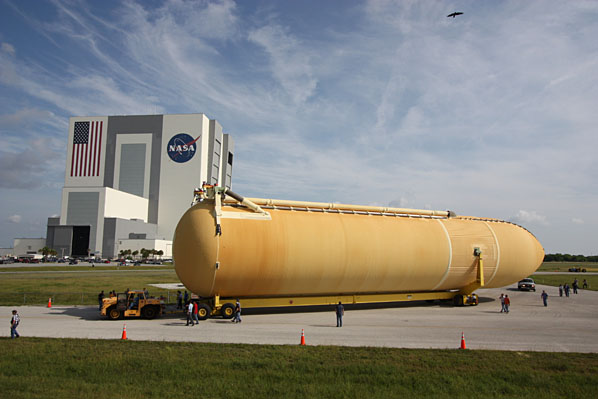 Credit: Stephen Clark/Spaceflight Now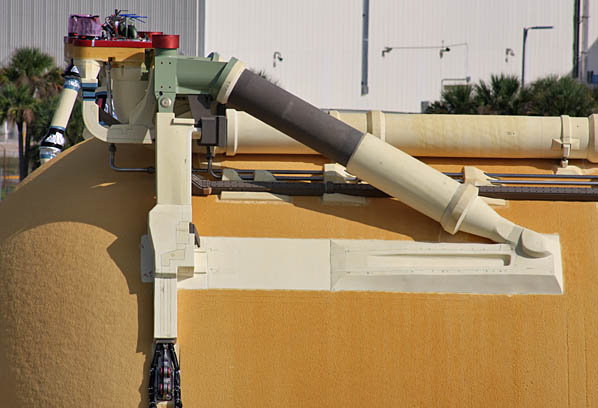 Credit: Justin Ray/Spaceflight Now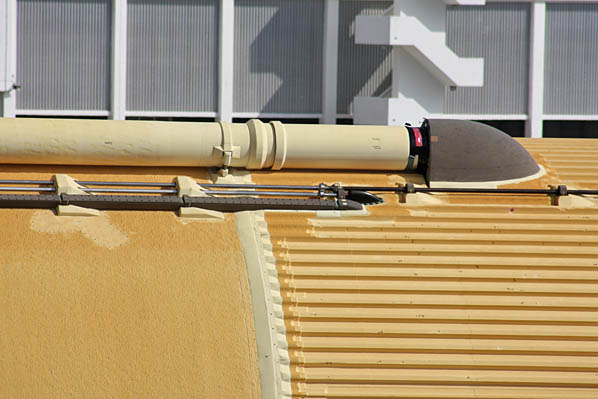 Credit: Justin Ray/Spaceflight Now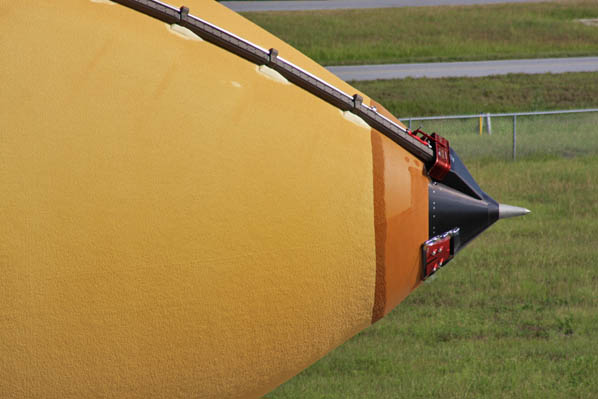 Credit: Justin Ray/Spaceflight Now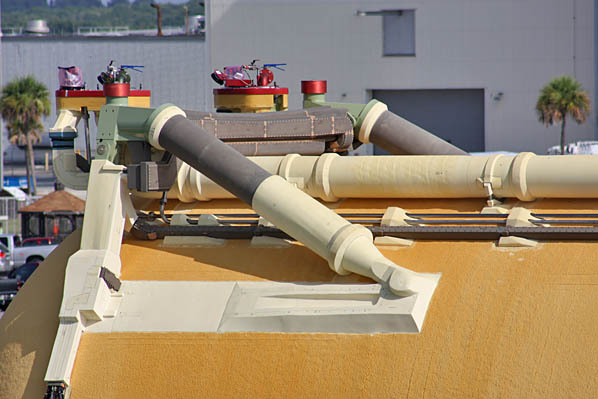 Credit: Justin Ray/Spaceflight Now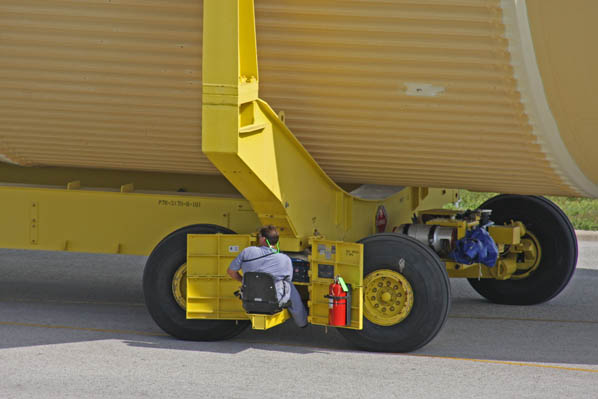 Credit: Justin Ray/Spaceflight Now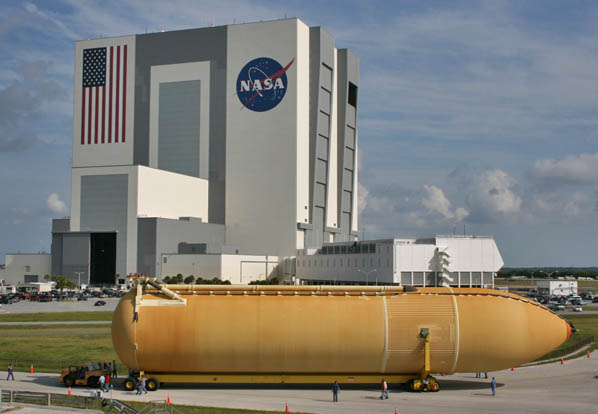 Credit: Justin Ray/Spaceflight Now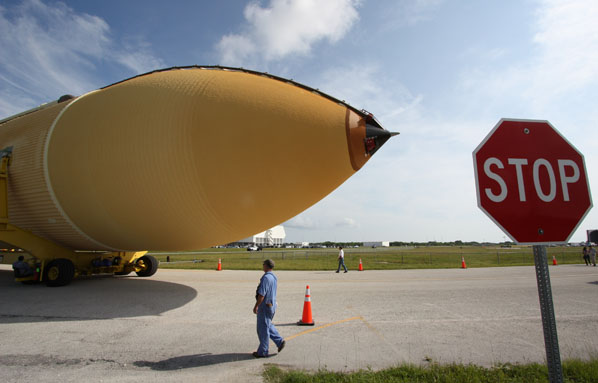 Credit: Stephen Clark/Spaceflight Now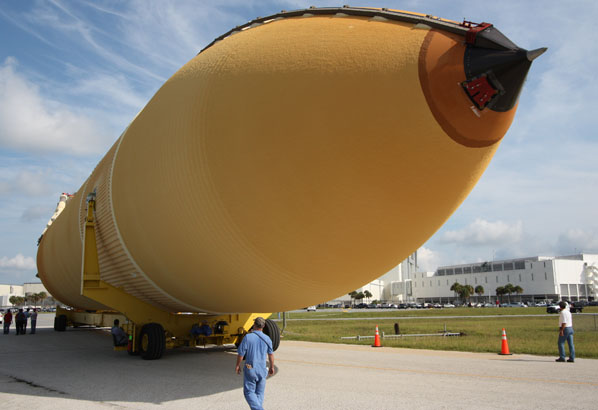 Credit: Stephen Clark/Spaceflight Now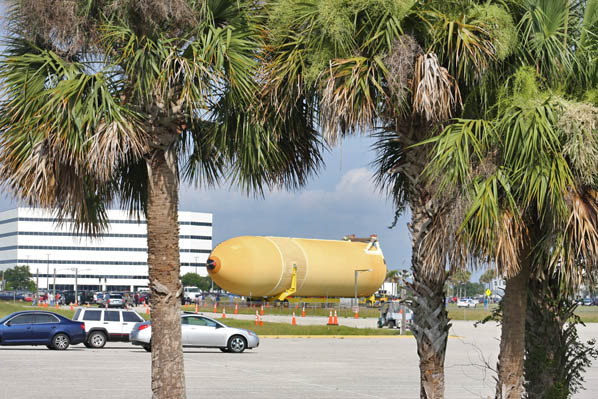 Credit: Justin Ray/Spaceflight Now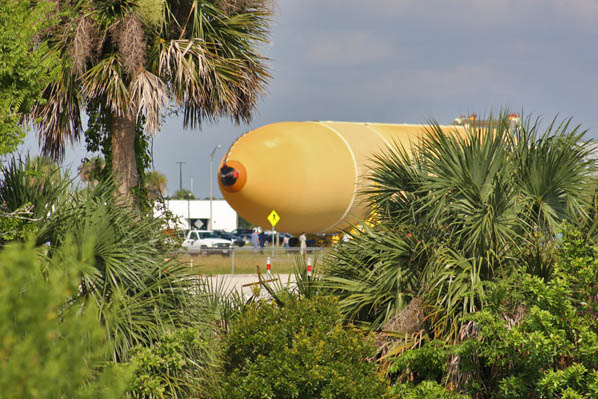 Credit: Justin Ray/Spaceflight Now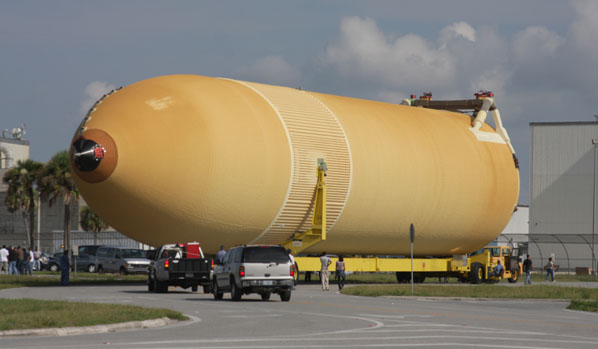 Credit: Stephen Clark/Spaceflight Now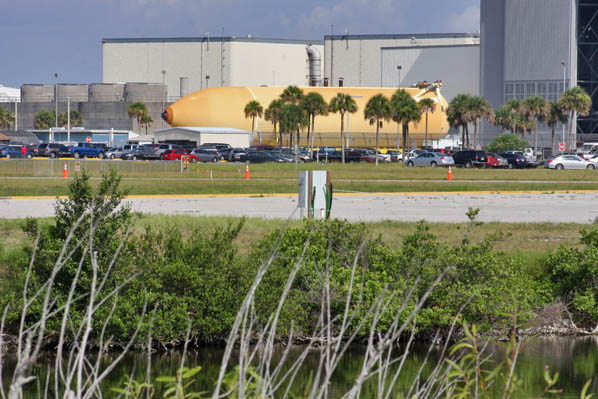 Credit: Justin Ray/Spaceflight Now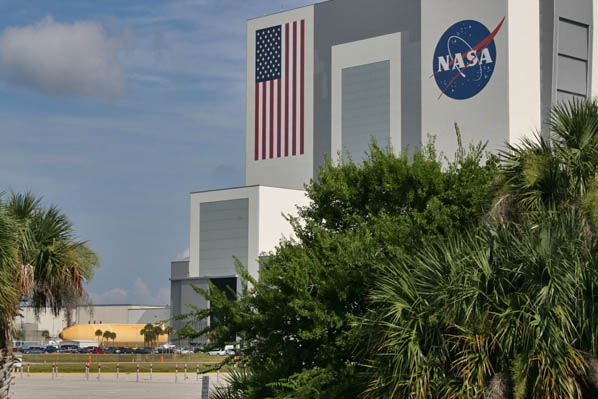 Credit: Justin Ray/Spaceflight Now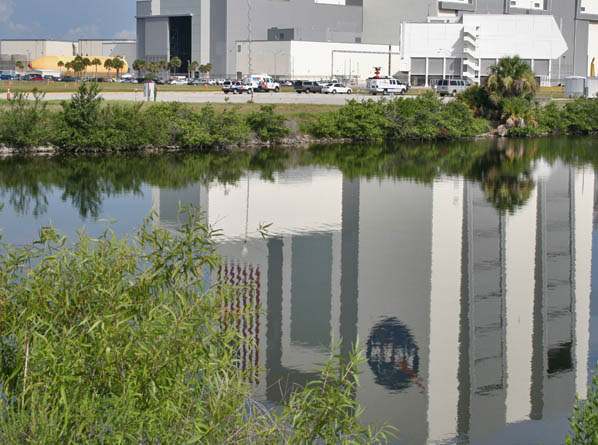 Credit: Justin Ray/Spaceflight Now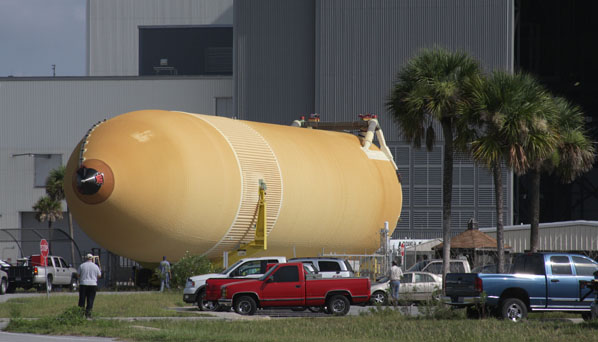 Credit: Stephen Clark/Spaceflight Now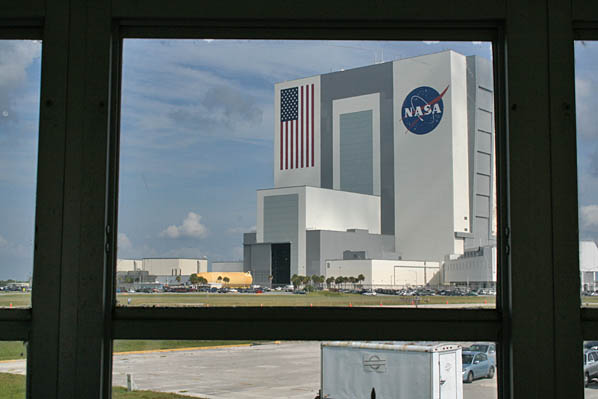 Credit: Justin Ray/Spaceflight Now


Additional coverage for subscribers:


VIDEO: TIME-LAPSE OF TANK ARRIVING AT THE CAPE PLAY


VIDEO: EXTERNAL TANK LEAVES THE FACTORY PLAY


VIDEO: TANK ROLLOUT CEREMONY IN NEW ORLEANS PLAY


SUBSCRIBE NOW