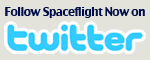 Spaceflight Now +





Subscribe to Spaceflight Now Plus for access to our extensive video collections!
How do I sign up?
Video archive

Weather satellite launch

The NOAA-N Prime weather observatory launches from California aboard a Delta 2 rocket on Feb. 6.

Play

Carbon observatory

Preview of the Orbiting Carbon Observatory, NASA's first spacecraft dedicated to mapping the global distribution of carbon dioxide.

Play

Expedition 19 crew

The Russian commander and two American astronauts to serve aboard the space station during the Expedition 19 mission hold this pre-flight news briefing.

Play

Delta 4-Heavy launch

The Delta 4-Heavy rocket launches a new intelligence-gathering satellite for the nation.

Full coverage

Become a subscriber
More video







Spaceflight Now to host live launch broadcast
BY SPACEFLIGHT NOW
Posted: March 5, 2009


Spaceflight Now is excited to be joining forces with veteran space broadcasters Miles O'Brien and David Waters to provide unrivaled video coverage of space shuttle Discovery's next mission, scheduled for launch on Wednesday, March 11.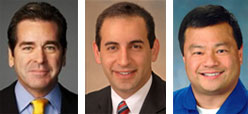 Join Miles O'Brien, David Waters and Leroy Chiao for live coverage of the launch of space shuttle Discovery.

On launch day, Spaceflight Now's acclaimed Mission Status Center will feature a five-hour live video broadcast hosted by Miles and David from the Kennedy Space Center. They will be joined on air by astronaut Leroy Chiao, who flew in space four times and commanded the 10th expedition to the International Space Station.
A daily video podcast, available through Apple's iTune's service and YouTube will cover the mission from countdown to touchdown, starting with the arrival of the seven astronauts at the Kennedy Space Center on Sunday.
Both the live broadcast and podcast will be available free to all readers. Stay tuned to Spaceflight Now for more details.



Final Shuttle Mission Patch

Free shipping to U.S. addresses!


The crew emblem for the final space shuttle mission is now available in our store. Get this piece of history!


U.S. STORE

WORLDWIDE STORE

STS-134 Patch

Free shipping to U.S. addresses!


The final planned flight of space shuttle Endeavour is symbolized in the official embroidered crew patch for STS-134. Available in our store!


U.S. STORE

WORLDWIDE STORE

Ares 1-X Patch

The official embroidered patch for the Ares 1-X rocket test flight, is available for purchase.


U.S. STORE

WORLDWIDE STORE

Apollo Collage

This beautiful one piece set features the Apollo program emblem surrounded by the individual mission logos.


U.S. STORE

WORLDWIDE STORE

Project Orion

The Orion crew exploration vehicle is NASA's first new human spacecraft developed since the space shuttle a quarter-century earlier. The capsule is one of the key elements of returning astronauts to the Moon.


U.S. STORE

Fallen Heroes Patch Collection

The official patches from Apollo 1, the shuttle Challenger and Columbia crews are available in the store.


U.S. STORE

WORLDWIDE STORE