Spaceflight Now +





Premium video content for our Spaceflight Now Plus subscribers.

Atlantis on the pad
Space shuttle Atlantis is delivered to Kennedy Space Center's launch pad 39B on August 2 to begin final preparations for blastoff on the STS-115 mission to resume construction of the International Space Station.

PLAY

Atlantis rollout begins
Just after 1 a.m. local time August 2, the crawler-transporter began the slow move out of the Vehicle Assembly Building carrying space shuttle Atlantis toward the launch pad.

PLAY

Atlantis on the move
Space shuttle Atlantis is transported to the cavernous Vehicle Assembly Building where the ship will be mated to the external fuel tank and twin solid rocket boosters for a late-August liftoff.

PLAY | TIME-LAPSE

Become a subscriber
More video







Lightning delays Atlantis launch a day
BY WILLIAM HARWOOD
STORY WRITTEN FOR CBS NEWS "SPACE PLACE" & USED WITH PERMISSION
Posted: August 26, 2006


The lightning bolt that hit launch pad 39B Friday was one of the most powerful on record at the Kennedy Space Center, sending some 100,000 amps of current through the lightning protection system, officials said today. While the lightning protection system worked, shielding the shuttle Atlantis from a direct hit, engineers are concerned about induced currents that showed up in a brief spike in one of the shuttle's main circuits and another in a launch pad pyrotechnic system.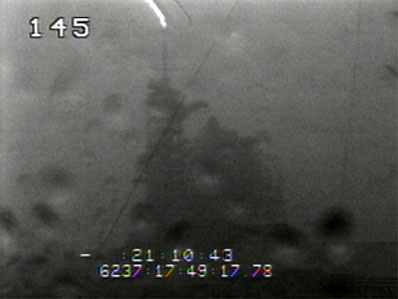 A bolt of lightning hits launch pad 39B on Friday. Credit: NASA-KSC



The spike in the shuttle electrical system was very small and within allowable limits. But no such spikes were expected, an official said, prompting engineers to question whether it might have caused any problems.

At the same time, telemetry indicated a spike in the circuitry associated with a pyrotechnic device that releases a hydrogen vent arm from the side of the shuttle's external tank at liftoff. Engineers inspecting the pad later reported a burning smell in the area of the gaseous hydrogen vent arm, but no obvious signs of damage were seen.

LeRoy Cain, chairman of NASA's Mission Management Team and director of shuttle integration at the Kennedy Space Center, delayed Atlantis' launch for at least 24 hours, from Sunday to Monday at 4:04:18 p.m., to give engineers time to inspect the vent arm system and to carry out additional tests and analyses. The forecast Monday and Tuesday is 80 percent "go."

The MMT will meet again at 10 a.m. Sunday to hear an update from the engineering community and to make a decision about whether to proceed to launch Monday or order an additional delay. As of this writing, it's not at all clear how that discussion might go.

Video of the lightning strike at pad 39B showed a large bolt hitting the mast atop the shuttle gantry that anchors the pad's lightning protection system. The shuttle wasn't hit and other than the slight 20-millisecond spike in the shuttle electrical bus, and the concern about the hydrogen pyrotechnic device, there are no other known problems.

"I did press pretty hard to see if it made sense in any way, shape or form to reconvene the team later today to attempt to see if we might be able to still have a viable launch opportunity tomorrow," Cain said. "And based on everything I heard, it was pretty clear to me that we need to let the folks go off and look at their data. So that's what we're going to do.

"We have a launch period here that allows us to go do that. We need to make sure we have a good ground and flight system. So the mission management team will reconvene tomorrow morning at 10 a.m. and we'll see where we are."

The goal of the 116th shuttle mission is to deliver a $372 million solar array truss segment to the international space station, a complex assembly task requiring three spacewalks to complete.

The shuttle's launch window, based on a requirement to launch in daylight and to avoid conflict with a Russian Soyuz launch, runs through Sept. 7. Atlantis' fuel cell system has enough on-board liquid oxygen and hydrogen for launch attempts Monday, Tuesday and Wednesday, although NASA does not usually make three attempts in a row.

After that, NASA managers would have to discuss a variety of options based on when the shuttle's fuel cell supplies would need to be topped off to preserve the option of extending the mission in orbit if necessary. Before today's scrub, NASA's launch strategy called for seven launch tries between Sunday and Sept. 7.


Additional coverage for subscribers:


VIDEO: PRE-LAUNCH NEWS CONFERENCE PLAY


VIDEO: FRIDAY'S COUNTDOWN STATUS DIAL-UP | BROADBAND


VIDEO: CREW ARRIVES FOR LAUNCH PLAY


VIDEO: THURSDAY'S COUNTDOWN STATUS DIAL-UP | BROADBAND



VIDEO: LAUNCH DATE ANNOUNCEMENT NEWS CONFERENCE PLAY


VIDEO: COMPLETE PREVIEW OF ATLANTIS MISSION PLAY


VIDEO: DETAILS OF THE THREE SPACEWALKS PLAY


VIDEO: MEET THE SIX ASTRONAUTS PLAY



VIDEO: CREW LAUNCH PAD PRESS CHAT DIAL-UP | BROADBAND


VIDEO: ATLANTIS ARRIVES AT LAUNCH PAD 39B PLAY


VIDEO: ROLLOUT FROM VEHICLE ASSEMBLY BUILDING BEGINS PLAY


VIDEO: TRUSS IN PAD'S PAYLOAD ROOM PLAY


VIDEO: PAYLOAD HOISTED INTO THE PAD PLAY


VIDEO: STATION TRUSS PAYLOAD DELIVERED TO PAD PLAY


MORE: STS-115 VIDEO COVERAGE


SUBSCRIBE NOW





STS-115 patch
The official crew patch for the STS-115 mission of space shuttle Atlantis to resume orbital construction of the International Space Station.


Choose your store:
U.S. - U.K. - E.U. - Worldwide

ERROR: Random File Unopenable
The random file, as specified in the $random_file perl variable was unopenable.

The file was not found on your file system. This means that it has either not been created or the path you have specified in $trrandom_file is incorrect.


John Glenn Mission Patch



Free shipping to U.S. addresses!



The historic first orbital flight by an American is marked by this commemorative patch for John Glenn and Friendship 7.


U.S. STORE


WORLDWIDE STORE



Final Shuttle Mission Patch



Free shipping to U.S. addresses!



The crew emblem for the final space shuttle mission is available in our store. Get this piece of history!


U.S. STORE


WORLDWIDE STORE



Celebrate the shuttle program


Free shipping to U.S. addresses!


This special commemorative patch marks the retirement of NASA's Space Shuttle Program. Available in our store!


U.S. STORE


WORLDWIDE STORE



Anniversary Shuttle Patch



Free shipping to U.S. addresses!


This embroidered patch commemorates the 30th anniversary of the Space Shuttle Program. The design features the space shuttle Columbia's historic maiden flight of April 12, 1981.


U.S. STORE


WORLDWIDE STORE



Mercury anniversary



Free shipping to U.S. addresses!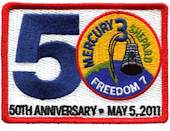 Celebrate the 50th anniversary of Alan Shephard's historic Mercury mission with this collectors' item, the official commemorative embroidered patch.


U.S. STORE


WORLDWIDE STORE



Fallen Heroes Patch Collection


The official patches from Apollo 1, the shuttle Challenger and Columbia crews are available in the store.


U.S. STORE


WORLDWIDE STORE



Ares 1-X Patch

The official embroidered patch for the Ares 1-X rocket test flight, is available for purchase.


U.S. STORE


WORLDWIDE STORE



Apollo Collage

This beautiful one piece set features the Apollo program emblem surrounded by the individual mission logos.


U.S. STORE



Expedition 21

The official embroidered patch for the International Space Station Expedition 21 crew is now available from our stores.


U.S. STORE


WORLDWIDE STORE



Hubble Patch

The official embroidered patch for mission STS-125, the space shuttle's last planned service call to the Hubble Space Telescope, is available for purchase.


U.S. STORE


WORLDWIDE STORE