The Mission





Rocket: Zenit 3SL
Payload: Telstar 18
Date: June 29, 2004
Window: 0359-0559 GMT (11:59 p.m.-1:59 a.m. EDT)
Site: Equator, 154° West, Pacific Ocean
Satellite feed: Telstar 14, Transponder 37, Ku-band






Spaceflight Now +





Premium video content for our Spaceflight Now Plus subscribers.

Burn ignition!
Mission control erupts in applause as communications from Cassini confirm the orbit insertion burn has begun. (60sec file)
Play video

Burn completed
Signals from Cassini announce the conclusion of the Saturn orbit insertion burn, confirming the spacecraft has arrived at the ringed planet. (2min 15sec file)
Play video

Post-arrival briefing
Mission officials hold a post-orbit insertion burn news conference at 1 a.m. EDT July 1 to discuss Cassini's successful arrival at Saturn. (25min 27sec file)
Play video

Wednesday's status briefing
Cassini's health in the final hours before arrival at Saturn is presented in this status briefing from 12 p.m. EDT on June 30. (33min 09sec file)
Play video

International cooperation
Officials from the U.S., European and Italian space agencies discuss the international cooperation in the Cassini mission and future exploration projects during this news conference from 2 p.m. EDT June 30. (19min 35sec file)
Play video

'Ring-side' chat
This informal "ring-side chat" from 5 p.m. EDT June 30 discusses the Cassini mission to Saturn and the future of space exploration. (49min 20sec file)
Play video

Become a subscriber
More video





NewsAlert





Sign up for our NewsAlert service and have the latest news in astronomy and space e-mailed direct to your desktop.


Privacy note: your e-mail address will not be used for any other purpose.







Investigators probe Sea Launch rocket anomaly
BY SPACEFLIGHT NOW
Posted: July 5, 2004


The Russian space company Energia and an independent board are investigating last week's early engine shutdown during a commercial Sea Launch rocket flight that left an Asian communications satellite 9,000 miles short of its planned orbit.

The rocket was launched from the Odyssey platform floating in the equatorial Pacific Ocean at 0359 GMT June 29 carrying the Telstar 18 spacecraft for operator Loral.

The first stage fired for two-and-a-half minutes before separating as the second stage ignited for its multi-minute burn. About nine minutes after liftoff, the spent second stage was jettisoned from Block DM-SL upper stage.

The Russian-made upper stage motor ignited for the first of two firings during the launch, achieving a temporary parking orbit around Earth. The stage and attached satellite payload then coasted through space for about 36 minutes before the stage's single-engine was re-started for what was supposed to be a six-minute burn to place Telstar 18 into its intended orbit stretching from 22,237 miles at its highest point, or apogee, to 472 miles at the lowest point, or perigee.

But that critical boost to geosynchronous transfer orbit suffered a problem, causing the Block DM-SL stage to shut down nearly a minute early. The result was Telstar 18 being deployed into an orbit with a high point of only 13,425 miles about an hour after liftoff.

"The Sea Launch team is gathering and reviewing Telstar 18 mission data to understand the sequence of events that led to a premature shutdown of the Sea Launch Zenit-3SL upper stage during that mission," the international consortium said in a statement.

"Based on preliminary flight data, all Sea Launch system flight parameters were nominal except that the upper stage of the launch vehicle shut down about 54 seconds prematurely, following the second of two planned burns of the upper stage."

What triggered the malfunction is being probed.

"The cause of the rocket's upper stage premature shutdown is under investigation by an Energia-appointed commission. Sea Launch will also form an independent review board to evaluate all findings and confirm that any corrective actions associated with the upper stage performance on the Telstar 18 mission are complete, satisfactory and verified."

Controllers established contact with Telstar 18, which was reported to be operating properly. The satellite was already scheduled to use its own onboard engine to circularize its altitude at 22,300 miles above the planet in geostationary orbit. Loral says the craft has enough fuel to compensate for the launch vehicle's shortfall without impacting Telstar 18's life expectancy.

"Loral Space & Communications has re-planned the mission and, if successful, the satellite has sufficient onboard fuel to bring it to its final orbital position and meet or exceed its 13-year specified life," the Sea Launch statement said.

Sea Launch, which has performed three missions so far this year, says it hopes to conduct two additional flights by the end of 2004.

"At this point in time, Sea Launch is optimistic it will conclude the board's investigation and complete two more launches this year, as originally planned.

"Sea Launch remains highly confident in the robust capability of the Zenit-3SL system, including the upper stage. This component remains one of the premiere upper stages in the industry, with an overall success rate of approximately 97 percent."

Telstar 18 is designed to provide television, Internet services and other telecommunications across the Asia-Pacific region.



Ferryflight Shuttle Patch

Free shipping to U.S. addresses!


"The Final Mission" - NASA emblem developed for the Shuttle Carrier Aircraft crew and their support teams to deliver the orbiters to their final destinations at museums.


U.S. STORE

WORLDWIDE STORE


Final Shuttle Mission Patch

Free shipping to U.S. addresses!


The crew emblem for the final space shuttle mission is now available in our store. Get this piece of history!


U.S. STORE

WORLDWIDE STORE

STS-134 Patch

Free shipping to U.S. addresses!


The final planned flight of space shuttle Endeavour is symbolized in the official embroidered crew patch for STS-134. Available in our store!


U.S. STORE

WORLDWIDE STORE

Ares 1-X Patch

The official embroidered patch for the Ares 1-X rocket test flight, is available for purchase.


U.S. STORE

WORLDWIDE STORE

Apollo Collage

This beautiful one piece set features the Apollo program emblem surrounded by the individual mission logos.


U.S. STORE

WORLDWIDE STORE

Project Orion

The Orion crew exploration vehicle is NASA's first new human spacecraft developed since the space shuttle a quarter-century earlier. The capsule is one of the key elements of returning astronauts to the Moon.


U.S. STORE

Fallen Heroes Patch Collection

The official patches from Apollo 1, the shuttle Challenger and Columbia crews are available in the store.


U.S. STORE

WORLDWIDE STORE

Apollo 12 tribute DVD set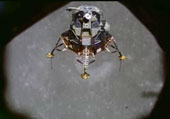 New! Featuring the jovial crew of Pete Conrad, Dick Gordon and Alan Bean, the Apollo 12 mission was struck by lightning shortly after liftoff but proceeded on the second successful exploration voyage to the lunar surface. This three-disc DVD brings the mission to life with extraordinary detail.


Choose your store:
U.S. - U.K. - E.U. - Worldwide

Fallen Heroes special patch

This special 12-inch embroidered patch commemorates the U.S. astronauts who made the ultimate sacrifice, honoring the crews of Apollo 1, Challenger and Columbia.


Choose your store:
U.S. - U.K. - E.U. - Worldwide

Women in Space
Women of Space: Cool Careers on the Final Frontier is for girls, young women, and anyone else interested in learning about exciting careers in space exploration. Includes CD-ROM.


Choose your store:
U.S. - U.K. - E.U. - Worldwide

Mars rover poster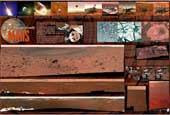 This new poster features some of the best pictures from NASA's amazing Mars Exploration Rovers Spirit and Opportunity.


Choose your store:
U.S.