The Mission: STS-3






Orbiter: Columbia
Crew: Commander Jack Lousma, Pilot Gordon Fullerton
Launch: March 22, 1982
Site: Pad 39A, Kennedy Space Center, Florida
Payload: Development Flight Instrumentation, OSS-1 pallet
Landing: March 30, 1982
Site: Runway 17, White Sands, New Mexico
Patch: Purchase here





Shuttle History Series






STS-1 - America's first space shuttle mission.

STS-3 - Columbia's third test flight.

STS-51A - Daring mission to deploy and retrieve satellites in space.

STS-31 - Launch of the Hubble Space Telescope.

STS-49 - Rescue of Intelsat spacecraft on Endeavour's maiden voyage.

STS-105 - Mission to swap International Space station resident crews.

STS-108 - Space station crew exchange and Sept. 11 remembrance.

STS-109 - Fourth servicing call to the Hubble Space Telescope.

STS-110 - Space station grows with addition of new truss.

STS-111 - A new station crew launched to continue international foothold in space.

STS-112 - Launching the outward expansion of the space station's truss backbone.

STS-113 - Continuing station construction while exchanging its resident crews.






NewsAlert





Sign up for our NewsAlert service and have the latest news in astronomy and space e-mailed direct to your desktop.


Privacy note: your e-mail address will not be used for any other purpose.







STS-3: Third test flight of space shuttle Columbia
Posted: March 23, 2005


This retrospective remembers the third voyage of space shuttle Columbia. The March 1982 mission served as another developmental test flight for the reusable spacecraft, examining performance of its systems while also conducting a limited science agenda. STS-3 is distinguished by making the first landing at Northrup Strip in White Sands, New Mexico.

The following video clips are available to Spaceflight Now Plus subscribers. This premium service gives you access to our vast video collection and financially supports the continued operation of this web site. Find out how to get your subscription by clicking here.


Mission overview
Delve into the STS-3 mission, hear from its two-man crew and NASA officials in this narrated preview of the flight. (14min 27sec file)

Play video:
Dial-up | Broadband


Process begins
A modified 747 carrier aircraft ferries Columbia back to Kennedy Space Center following the shuttle's landing in California to end its previous mission, STS-2, in Nov. 1981. The shuttle is towed to its processing hangar to begin turnaround work ini preparation for STS-3. (2min 36sec file)
PLAY


First orange tank
The external fuel tank for Columbia's STS-3 mission arrives at Kennedy Space Center via barge. This was the first tank with its orange foam not painted. The earlier two shuttle flights used tanks painted white. (1min 48sec file)
PLAY

Vehicle assembly
The twin solid rocket boosters are stacked atop a mobile launch platform and the external fuel tank is added during pre-flight preparations inside the Vehicle Assembly Building at Kennedy Space Center. (1min 52sec file)
PLAY


The payload
The Office of Space Science (OSS-1) Pallet consisting of several experimental payloads is readied for flight at Kennedy Space Center. Then, the package is installed into Columbia's payload bay. (2min 20sec file)
PLAY


Leaving the hangar
Columbia is towed from its Orbiter Processing Facility hangar to the Vehicle Assembly Building for attachment to its fuel tank and boosters. (2min 21sec file)
PLAY


Attaching Columbia
After arriving inside the Vehicle Assembly Building, a crane lifts Columbia vertically and maneuvers the orbiter into position for mating with the external tank and booster rockets. (1min 05sec file)
PLAY

Rollout
Space shuttle Columbia emerges from the Vehicle Assembly Building in the predawn darkness for the 3.5-mile trip to launch pad 39A. (50sec file)
PLAY


Crew arrival
STS-3 commander Jack Lousma and pilot Gordon Fullerton arrive at the Cape in T-38 training jets to begin launch countdown activities. (1min 54sec file)
PLAY

Launch morning
The two astronauts enjoy a launch morning breakfast at the Kennedy Space Center crew quarters and then don their pressure suits for flight. (2min 35sec file)
PLAY


To the pad
Ready to fly, Lousma and Fullerton depart their quarters and ride the AstroVan to launch pad 39A for boarding Columbia. (1min 12sec file)
PLAY

Launch!
Space shuttle Columbia blasts off for the third time in less than a year, launching at 11:00 a.m. EST on March 22, 1982 for another test flight. (3min 16sec file)
PLAY

In space
After reaching orbit, the crew opens Columbia's payload bay doors and extend the ship's robotic arm. They discover missing thermal protection tiles on the shuttle's nose and watch something venting from the main engines. (1min 59sec file)
PLAY

Payload work
During the mission's week in space, the crew worked with experiments in Columbia's payload bay and inside the cabin. (1min 25sec file)
PLAY


Landing!
Columbia returns safely to the Earth, making the first and so far only landing at the White Sands facility in New Mexico. Touchdown occurred at 9:05 a.m. local time March 30 after an eight-day, five-minute flight. (3min 32sec file)
PLAY






Ferryflight Shuttle Patch

Free shipping to U.S. addresses!


"The Final Mission" - NASA emblem developed for the Shuttle Carrier Aircraft crew and their support teams to deliver the orbiters to their final destinations at museums.


U.S. STORE

WORLDWIDE STORE


Apollo 12 tribute DVD set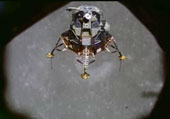 New! Featuring the jovial crew of Pete Conrad, Dick Gordon and Alan Bean, the Apollo 12 mission was struck by lightning shortly after liftoff but proceeded on the second successful exploration voyage to the lunar surface. This three-disc DVD brings the mission to life with extraordinary detail.


Choose your store:
U.S. - U.K. - E.U. - Worldwide

Fallen Heroes special patch

This special 12-inch embroidered patch commemorates the U.S. astronauts who made the ultimate sacrifice, honoring the crews of Apollo 1, Challenger and Columbia.


Choose your store:
U.S. - U.K. - E.U. - Worldwide

Women in Space
Women of Space: Cool Careers on the Final Frontier is for girls, young women, and anyone else interested in learning about exciting careers in space exploration. Includes CD-ROM.


Choose your store:
U.S. - U.K. - E.U. - Worldwide

Mars rover poster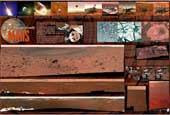 This new poster features some of the best pictures from NASA's amazing Mars Exploration Rovers Spirit and Opportunity.


Choose your store:
U.S.

Final Shuttle Mission Patch

Free shipping to U.S. addresses!


The crew emblem for the final space shuttle mission is now available in our store. Get this piece of history!


U.S. STORE

WORLDWIDE STORE

STS-134 Patch

Free shipping to U.S. addresses!


The final planned flight of space shuttle Endeavour is symbolized in the official embroidered crew patch for STS-134. Available in our store!


U.S. STORE

WORLDWIDE STORE

Ares 1-X Patch

The official embroidered patch for the Ares 1-X rocket test flight, is available for purchase.


U.S. STORE

WORLDWIDE STORE

Apollo Collage

This beautiful one piece set features the Apollo program emblem surrounded by the individual mission logos.


U.S. STORE

WORLDWIDE STORE

Project Orion

The Orion crew exploration vehicle is NASA's first new human spacecraft developed since the space shuttle a quarter-century earlier. The capsule is one of the key elements of returning astronauts to the Moon.


U.S. STORE

Fallen Heroes Patch Collection

The official patches from Apollo 1, the shuttle Challenger and Columbia crews are available in the store.


U.S. STORE

WORLDWIDE STORE