Commercial Earth imager launched into space
BY JUSTIN RAY
SPACEFLIGHT NOW
Posted: June 26, 2003

| | |
| --- | --- |
| | File image of Pegasus rocket launch. Photo: Orbital Sciences |
A commercial satellite that will snap sharp photos of Earth's surface soared into space Thursday, boosting a Virginia-based company's hopes of establishing a foothold in the high-resolution imaging business.

An air-launched Pegasus XL rocket dropped from a carrier jet at 1853 GMT (2:53 p.m. EDT) over the Pacific Ocean, off California's central coast, and successfully propelled the OrbView 3 spacecraft into orbit around Earth's poles during a nine-minute mission.

"We are very pleased with the results of the Pegasus launch and with the early indications that the OrbView 3 satellite is operating as expected," said David Thompson, chairman and CEO for Orbital Sciences, which built the rocket and spacecraft.




Video coverage for subscribers only:


AUDIO: LAUNCH TEAM GIVES PLAY-BY-PLAY CALL OF THE FLIGHT QT


SUBSCRIBE NOW



Putting OrbView 3 into service is a make-or-break situation for Orbital Imaging Corp. and its plans for selling Earth imagery to U.S. government and commercial buyers.
"This is an extraordinary day for OrbImage," Matt O'Connell, the company's CEO said after Thursday's launch. "We now have a lot of work ahead of us, but the successful launch today of OrbView 3 marks the single most important milestone for the company over the past 18 months. Once the check out is completed and imagery starts flowing, we will begin fulfilling the large backlog we have secured with our U.S. customers and international partners."
The launch comes nearly two years after OrbImage lost its OrbView 4 high-resolution spacecraft in the failed flight of a Taurus booster. The firm entered voluntary Chapter 11 bankruptcy in April 2002 to restructure.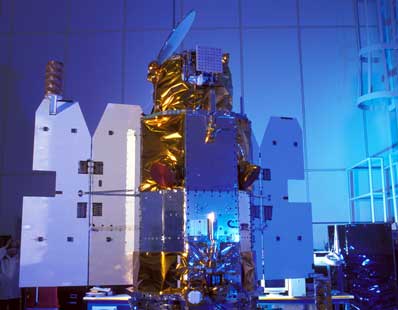 The OrbView 3 spacecraft during pre-launch testing. Credit: Orbital Sciences



OrbView 3 will be tested and readied to begin its work in a couple of months, beginning a five-year mission to return one-meter resolution panchromatic (black and white) and four-meter resolution multispectral (color) imagery.

"We already have a backlog in anticipation of the launch of OrbView 3 -- over $300 million on contract," Timothy Puckorius, OrbImage's senior vice president for worldwide marketing and sales, said in an interview this week.

The company currently uses its low-resolution OrbView 2 satellite for ocean studies, selling that data to fishing businesses. NASA also relies on the craft's information for scientific research.

But OrbView 3 will take OrbImage "to the next level," Puckorius said, allowing the company to compete with rivals Space Imaging and Digital Globe. The two Colorado-based firms operate the Ikonos and QuickBird Earth-imaging satellites, respectively.

"OrbView 3 is a great addition to our current portfolio of products and services," Puckorius said. "In addition to the markets we currently serve with data from OrbView 2 and our map production services in St. Louis, OrbView 3 will enable OrbImage to meet the growing national and international needs for detailed, accurate high-resolution images for a broad array of primary applications such as mapping, environmental monitoring, city planning, news gathering, agriculture, forestry and resource management.
| | |
| --- | --- |
| | The OrbView 3 mission logo. Credit: Orbital Sciences |
"We already enjoy partnerships around the world and want to thank them for their support and patience. We will soon be able to support them and their regional market needs thanks to the successful launch today of OrbView 3."

OrbImage also expects to sell OrbView 3 data to the U.S. National Imagery and Mapping Agency as part of the "ClearView" contract. NIMA has entered into deals with Space Imaging and Digital Globe.

"Thanks to the restructuring and thanks to the ClearView contract and other international opportunities that have come to light, profitability is now on the horizon and the industry is poised to take off," said Puckorius.

"There's a host of applications ... but the fact remains the single biggest single user is the U.S. government."

The next Pegasus launch -- the rocket's 35th flight -- is scheduled for the night of August 2 when the Canadian SciSat-1 ozone monitoring satellite is carried aloft. The mission will originate from Vandenberg Air Force Base in California.

Thursday's launch, which also was based at Vandenberg, marked Pegasus' 20th consecutive successful flight and third of 2003.




Flight data file
Vehicle: Pegasus XL
Payload: OrbView 3
Launch date: June 26, 2003
Launch window: 1850-1905 GMT (2:50-3:05 p.m. EDT)
Mission staging site: Vandenberg AFB, Calif.
Satellite broadcast: None


Story on stage
SIGNED COPIES! "A Space Story" DVD is a galactic journey with astronaut Story Musgrave visiting the Hubble Space Telescope, viewing Earth from Space, and reaching for the heavens. Get a signed copy while stocks last!


U.S. STORE

U.K. & WORLDWIDE STORE

Columbia Report
A reproduction of the official accident investigation report into the loss of the space shuttle Columbia and its crew of seven.


Choose your store:
U.S. - U.K. - E.U. - Worldwide

Mars Panorama

DISCOUNTED! This 360 degree image was taken by the Mars Pathfinder, which landed on the Red Planet in July 1997. The Sojourner Rover is visible in the image.


Choose your store:
U.S.

Apollo 11 Mission Report
Apollo 11 - The NASA Mission Reports Vol. 3 is the first comprehensive study of man's first mission to another world is revealed in all of its startling complexity. Includes DVD!


Choose your store:
U.S. - U.K. - E.U. - Worldwide

Rocket DVD

If you've ever watched a launch from Kennedy Space Center, Cape Canaveral, Vandenberg Air Force Base or even Kodiak Island Alaska, there's no better way to describe what you witnessed than with this DVD.


Choose your store:
U.S. - U.K. - E.U. - Worldwide


Get e-mail updates
Sign up for our NewsAlert service and have the latest news in astronomy and space e-mailed direct to your desktop (privacy note: your e-mail address will not be used for any other purpose).



Creating Space
Creating Space groups together the history, the vehicles and the models into logical and meaningful categories. This book is equally valuable to space enthusiasts, modellers, and space historians.


U.S. STORE

WORLDWIDE STORE

Columbia Report
The official accident investigation report into the loss of the space shuttle Columbia and its crew of seven. Includes CD-ROM.


Choose your store:
U.S.

Apollo 12 tribute DVD set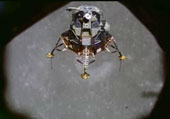 New! Featuring the jovial crew of Pete Conrad, Dick Gordon and Alan Bean, the Apollo 12 mission was struck by lightning shortly after liftoff but proceeded on the second successful exploration voyage to the lunar surface. This three-disc DVD brings the mission to life with extraordinary detail.


Choose your store:
U.S. - U.K. - E.U. - Worldwide

Fallen Heroes special patch

This special 12-inch embroidered patch commemorates the U.S. astronauts who made the ultimate sacrifice, honoring the crews of Apollo 1, Challenger and Columbia.


Choose your store:
U.S. - U.K. - E.U. - Worldwide

Women in Space
Women of Space: Cool Careers on the Final Frontier is for girls, young women, and anyone else interested in learning about exciting careers in space exploration. Includes CD-ROM.


Choose your store:
U.S. - U.K. - E.U. - Worldwide

Mars rover poster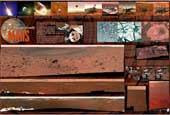 This new poster features some of the best pictures from NASA's amazing Mars Exploration Rovers Spirit and Opportunity.


Choose your store:
U.S.