HESSI launch timeline
SPACEFLIGHT NOW
Updated: February 4, 2002

T+00:00
Drop
The Pegasus XL rocket is released from the Orbital Carrier Aircraft at an altitude of 39,000 feet above the Atlantic Ocean, about 75 miles east of Palm Bay, Florida.
T+00:05
Ignition
The first stage solid-fueled motor of Pegasus is ignited to begin the powered journey to orbit with HESSI.
T+01:15
Stage 1 Burnout
The Orion 50S XL first stage motor consumes all of its solid-fuel propellant and burns out. A short ballistic coast period begins now.
T+01:30
Stage 1 and 2 Separation
The spent first stage motor is jettisoned to prepare for the second stage of flight. The first stage casing falls into the Atlantic Ocean.
T+01:31
Stage 2 Ignition
The Pegasus rocket's Orion 50 XL second stage begins firing to continue the trip to orbit.
T+02:06
Jettison Payload Fairing
The payload fairing that protected the HESSI satellite during atmospheric ascent is separated once heating levels drop to predetermined limits.
T+02:43
Stage 2 Burnout
Having consumed its supply of solid-fuel propellant, the second stage motor burns out. A coast period now begins before releasing the spent stage.
T+07:23
Stage 2 and 3 Separation
With its job complete, the Pegasus rocket's second stage is jettisoned from the third stage.
T+07:34
Stage 3 Ignition
The solid-fueled Orion 38 third stage ignites to deliver the HESSI spacecraft into the desired orbit around Earth.
T+08:42
Stage 3 Burnout
The third stage burns out after using all its solid propellant, completing the powered phase of launch. Orbit insertion has now occurred.
T+09:42
Spacecraft Separation
NASA's High Energy Solar Spectroscopic Imager satellite, or HESSI, is released into space from the third stage to complete the Pegasus rocket's 31st launch.


Data source: Orbital Sciences





Flight data file
Vehicle: Pegasus XL
Payload: HESSI
Launch date: Feb. 5, 2002
Launch window: 3:21-5:21 p.m. EST (2021-2221 GMT)
Mission staging site: Cape Canaveral, Fla.



Pre-launch briefing
HESSI - Facts and info on the NASA satellite being launched.



Pegasus - Overview of the air-launched Orbital Sciences rocket.



ERROR: Random File Unopenable
The random file, as specified in the $random_file perl variable was unopenable.

The file was not found on your file system. This means that it has either not been created or the path you have specified in $trrandom_file is incorrect.


Apollo 12 tribute DVD set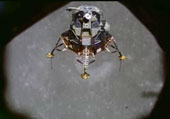 New! Featuring the jovial crew of Pete Conrad, Dick Gordon and Alan Bean, the Apollo 12 mission was struck by lightning shortly after liftoff but proceeded on the second successful exploration voyage to the lunar surface. This three-disc DVD brings the mission to life with extraordinary detail.


Choose your store:
U.S. - U.K. - E.U. - Worldwide


Fallen Heroes special patch


This special 12-inch embroidered patch commemorates the U.S. astronauts who made the ultimate sacrifice, honoring the crews of Apollo 1, Challenger and Columbia.


Choose your store:
U.S. - U.K. - E.U. - Worldwide


Women in Space

Women of Space: Cool Careers on the Final Frontier is for girls, young women, and anyone else interested in learning about exciting careers in space exploration. Includes CD-ROM.


Choose your store:
U.S. - U.K. - E.U. - Worldwide


Mars rover poster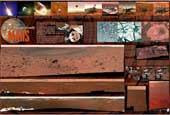 This new poster features some of the best pictures from NASA's amazing Mars Exploration Rovers Spirit and Opportunity.


Choose your store:
U.S.


Gemini 12

Gemini 12: The NASA Mission Reports covers the voyage of James Lovell and Buzz Aldrin that capped the Gemini program's efforts to prove the technologies and techniques that would be needed for the Apollo Moon landings. Includes CD-ROM.


Choose your store:
U.S. - U.K. - E.U. - Worldwide