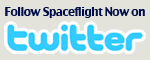 NewsAlert





Sign up for our NewsAlert service and have the latest space news e-mailed direct to your desktop.


Privacy note: your e-mail address will not be used for any other purpose.










Television broadcasting satellite launched by China
BY STEPHEN CLARK
SPACEFLIGHT NOW
Posted: May 1, 2013


China launched a state-owned communications satellite into orbit Wednesday to beam television and data to commercial customers across Asia, Africa and Australia for the next 15 years.
The Chinasat 11 satellite, owned by China Satellite Communications Corp., will link millions of customers in China and neighboring regions with direct-to-home television, digital broadband and streaming media services.
The spacecraft is the heaviest and most powerful commercial communications ever built in China, according to its manufacturer, the China Academy of Space Technology.
Chinasat 11 lifted off aboard a Long March 3B rocket at 1606 GMT (12:06 p.m. EDT) from the Xichang launching center in Sichuan province in southwest China. Liftoff was at 12:06 a.m. Beijing time, according to the state-run Xinhua news agency.
The Long March 3B launcher, sporting an enlarged first stage and liquid-fueled strap-on boosters, rocketed into the night from the mountainous space base, flying east over mainland China before deploying Chinasat 11 into orbit about a half-hour later.
The rocket deposited Chinasat 11 in an elliptical parking, and the spacecraft's own thrusters will circularize its altitude 22,300 miles over the equator in the next few weeks.
After tests to ensure the craft's communications systems function as intended, controllers will add Chinasat 11 to China Satcom's satellite network for a 15-year mission.
Based on the DFH-4 platform developed by the China Academy of Space Technology, the country's government-owned satellite manufacturer, Chinasat 11 carries a suite of Ku-band and C-band transponders to broadcast programming across a footprint containing more than half of Earth's population.
Wednesday's mission marked China's second space launch of the year, and the 20th space launch worldwide to reach orbit in 2013.




John Glenn Mission Patch

Free shipping to U.S. addresses!


The historic first orbital flight by an American is marked by this commemorative patch for John Glenn and Friendship 7.


U.S. STORE

WORLDWIDE STORE

Final Shuttle Mission Patch

Free shipping to U.S. addresses!


The crew emblem for the final space shuttle mission is available in our store. Get this piece of history!


U.S. STORE

WORLDWIDE STORE

Celebrate the shuttle program
Free shipping to U.S. addresses!

This special commemorative patch marks the retirement of NASA's Space Shuttle Program. Available in our store!


U.S. STORE

WORLDWIDE STORE

Anniversary Shuttle Patch

Free shipping to U.S. addresses!

This embroidered patch commemorates the 30th anniversary of the Space Shuttle Program. The design features the space shuttle Columbia's historic maiden flight of April 12, 1981.


U.S. STORE

WORLDWIDE STORE

Mercury anniversary

Free shipping to U.S. addresses!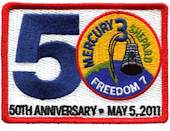 Celebrate the 50th anniversary of Alan Shephard's historic Mercury mission with this collectors' item, the official commemorative embroidered patch.


U.S. STORE

WORLDWIDE STORE

Fallen Heroes Patch Collection

The official patches from Apollo 1, the shuttle Challenger and Columbia crews are available in the store.


U.S. STORE

WORLDWIDE STORE