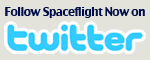 NewsAlert





Sign up for our NewsAlert service and have the latest space news e-mailed direct to your desktop.


Privacy note: your e-mail address will not be used for any other purpose.








SpaceX statement

Space Exploration Technologies (SpaceX) today won a $440 million contract with NASA to develop the successor to the Space Shuttle and transport American astronauts into space.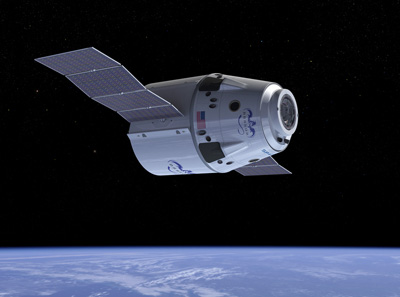 Credit: SpaceX



"This is a decisive milestone in human spaceflight and sets an exciting course for the next phase of American space exploration," said SpaceX CEO and Chief Designer Elon Musk. "SpaceX, along with our partners at NASA, will continue to push the boundaries of space technology to develop the safest, most advanced crew vehicle ever flown."

SpaceX expects to undertake its first manned flight by 2015 - a timetable that capitalizes on the proven success of the company's Falcon 9 rocket and Dragon spacecraft combination. While Dragon is initially being used to transport cargo to the International Space Station, both Dragon and Falcon 9 were designed from the beginning to carry crew.

Under the Commercial Crew Integrated Capability (CCiCap) initiative's base period, SpaceX will make the final modifications necessary to prepare Dragon to safely transport astronauts into space. These include:

-Seats for seven astronauts.

-The most technically advanced launch escape system ever developed, with powered abort possibilities from launch pad to orbit. SpaceX will demonstrate that Dragon will be able to escape a launch-pad emergency by firing integrated SuperDraco engines to carry the spacecraft safely to the ocean. SpaceX will also conduct an in-flight abort test that allows Dragon to escape at the moment of maximum aerodynamic drag, again by firing the SuperDraco thrusters to carry the spacecraft a safe distance from the rocket.

-A breakthrough propulsive landing system for gentle ground touchdowns on legs.

-Refinements and rigorous testing of essential aspects of Dragon's design, including life-support systems and an advanced cockpit design complete with modern human interfaces.

SpaceX will perform stringent safety and mission-assurance analyses to demonstrate that all these systems meet NASA requirements.

With a minimal number of stage separations, all-liquid rocket engines that can be throttled and turned off in an emergency, engine-out capability during ascent, and powered abort capability all the way to orbit, the Falcon 9-Dragon combination will be the safest spacecraft ever developed.



Final Shuttle Mission Patch

Free shipping to U.S. addresses!


The crew emblem for the final space shuttle mission is now available in our store. Get this piece of history!


U.S. STORE

WORLDWIDE STORE

STS-134 Patch

Free shipping to U.S. addresses!


The final planned flight of space shuttle Endeavour is symbolized in the official embroidered crew patch for STS-134. Available in our store!


U.S. STORE

WORLDWIDE STORE

Ares 1-X Patch

The official embroidered patch for the Ares 1-X rocket test flight, is available for purchase.


U.S. STORE

WORLDWIDE STORE

Apollo Collage

This beautiful one piece set features the Apollo program emblem surrounded by the individual mission logos.


U.S. STORE

WORLDWIDE STORE

Project Orion

The Orion crew exploration vehicle is NASA's first new human spacecraft developed since the space shuttle a quarter-century earlier. The capsule is one of the key elements of returning astronauts to the Moon.


U.S. STORE

Fallen Heroes Patch Collection

The official patches from Apollo 1, the shuttle Challenger and Columbia crews are available in the store.


U.S. STORE

WORLDWIDE STORE