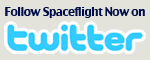 Page not found (404)
It seems we can't find what you're looking for. Perhaps searching can help.


NewsAlert





Sign up for our NewsAlert service and have the latest news in astronomy and space e-mailed direct to your desktop.


Privacy note: your e-mail address will not be used for any other purpose.







Commercial rocketplane takes first gliding flight test
BY WILLIAM HARWOOD
STORY WRITTEN FOR CBS NEWS "SPACE PLACE" & USED WITH PERMISSION
Posted: October 10, 2010;
Updated at 6:30 p.m. with Branson interview


Virgin Galactic conducted the first piloted gliding flight of its commercial sub-orbital spaceship, the VSS Enterprise, Sunday, releasing the winged rocketplane from the WhiteKnightTwo mothership at an altitude of 45,000 feet above the Mojave Desert.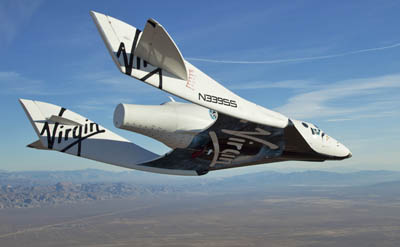 Credit: Virgin Galactic/Mark Greenberg



With Scaled Composites pilot Pete Siebold and co-pilot Mike Alsbury at the controls, the futuristic twin-tail spacecraft glided to a touchdown at the Mojave Air and Space Port eleven minutes after its release from WhiteKnightTwo, also known as Eve. The craft was not equipped with a rocket motor for the glide test.

"It was a very important milestone," Richard Branson, founder of the Virgin Group, told CBS News in a telephone interview. "It was one of the three big milestones still to go. To see it successfully drop and successfully glide back down to Earth and to see it perform so well was significant. An incredibly important day."

Goals of the flight, Virgin Galactic said in a statement, were to characterize the release dynamics and to make an initial evaluation of handling and stall characteristics, to compare stability and control with predictions from computer models, to evaluate lift and drag and to carry out a descent to landing.

"The VSS Enterprise was a real joy to fly, especially when one considers the fact that the vehicle has been designed not only to be a Mach 3.5 spaceship capable of going into space but also one of the worlds highest altitude gliders," Siebold said in a Virgin Galactic press release.

Branson said he expects rocket-powered test flights to begin next year followed by test flights into space "hopefully by the end of next year."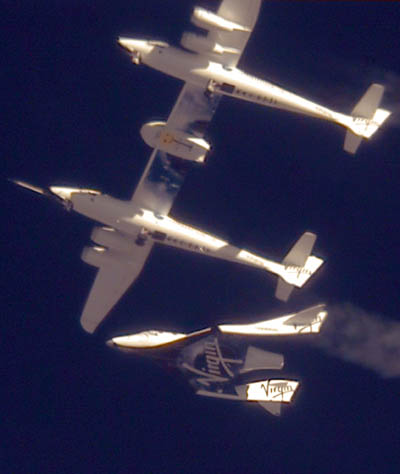 Credit: Virgin Galactic/Clay Observatory



Virgin Galactic is building the rocket-powered SpaceShipTwo to carry six passengers and two pilots into space on sub-orbital up-and-down flights that will provide several minutes of weightlessness and a view of Earth previously enjoyed only by government-sponsored test pilots, astronauts and cosmonauts.

"The next important thing will be the rocket tests with astronauts inside it," Branson said. "In about a week's time, we're going to be unveiling ... the spaceport in New Mexico, and that's a key component of everything. And then, obviously, by the end of next year or the beginning of the following year, we'll be doing our first flights actually into space with people on it."

Designed by Scaled Composites and legendary aircraft builder Burt Rutan, SpaceShipTwo evolved from the smaller SpaceShipOne rocketplane that won the $10 million Ansari X Prize in 2004 for becoming the first commercial manned rocket to reach an altitude of 100 kilometers, or 62 miles. Branson started Virgin Galactic to market flights on a commercial basis.

Tickets initially will cost some $200,000 per seat. Despite the steep price tag, Virgin has collected $50 million in deposits from 370 potential customers. Commercial operations will be based at Spaceport America in New Mexico.

After an extensive flight test program, "I'll be on the first official flight and very much looking forward to it," Branson told CBS News.

George Whitesides, CEO of Virgin Galactic, said in the company statement that with the first drop test successfully concluded "our challenge going forward will be to complete our experimental program, obtain our FAA license and safely bring the system into service at Spaceport America."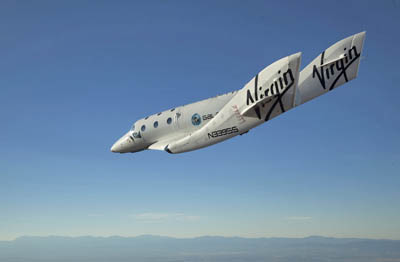 Credit: Virgin Galactic/Mark Greenberg






Final Shuttle Mission Patch

Free shipping to U.S. addresses!


The crew emblem for the final space shuttle mission is now available in our store. Get this piece of history!


U.S. STORE

WORLDWIDE STORE

STS-134 Patch

Free shipping to U.S. addresses!


The final planned flight of space shuttle Endeavour is symbolized in the official embroidered crew patch for STS-134. Available in our store!


U.S. STORE

WORLDWIDE STORE

Ares 1-X Patch

The official embroidered patch for the Ares 1-X rocket test flight, is available for purchase.


U.S. STORE

WORLDWIDE STORE

Apollo Collage

This beautiful one piece set features the Apollo program emblem surrounded by the individual mission logos.


U.S. STORE

WORLDWIDE STORE

Project Orion

The Orion crew exploration vehicle is NASA's first new human spacecraft developed since the space shuttle a quarter-century earlier. The capsule is one of the key elements of returning astronauts to the Moon.


U.S. STORE

Fallen Heroes Patch Collection

The official patches from Apollo 1, the shuttle Challenger and Columbia crews are available in the store.


U.S. STORE

WORLDWIDE STORE