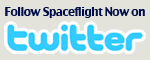 Page not found (404)
It seems we can't find what you're looking for. Perhaps searching can help.


NewsAlert





Sign up for our NewsAlert service and have the latest news in astronomy and space e-mailed direct to your desktop.


Privacy note: your e-mail address will not be used for any other purpose.







Pair of research satellites launched by China
BY STEPHEN CLARK
SPACEFLIGHT NOW
Posted: October 6, 2010


Two research satellites flew into a nearly 400-mile-high orbit early Wednesday on a Long March rocket, continuing a pace of nearly one Chinese launch a week since the end of July.
A Long March 4B rocket lifted off at 0049 GMT Wednesday (8:49 p.m. EDT Tuesday) from the Taiyuan space center in northern China. The launch occurred a few hours before the Chang'e 2 lunar orbiter arrived at the moon after a five-day journey from Earth.
According to the state-run Xinhua news agency, the 15-story rocket carried two Shijian 6 satellites. U.S. military tracking data show the spacecraft orbiting about 375 miles above Earth with an inclination of about 98 degrees to the equator.
It was the 11th space launch of the year for China. Seven of those missions have been since the end of July, a span of less than 10 weeks.
The payloads are the fourth pair of Shijian 6 satellites. The spacecraft, dubbed Shijian 6G and Shijian 6H, will probe the space environment, according to Xinhua.
No other details of their mission were released.
Shijian satellites are believed to test technology demonstration and space research experiments. Shijian means "practice" in Chinese.
The last set of Shijian 6 satellites launched in October 2008. One of the craft, Shijian 6F, became the target of an orbital rendezvous demonstration in August.
A newly-launched satellite named Shijian 12 approached within 200 meters, or 656 feet, of Shijian 6F in mid-August, according to amateur satellite observations and U.S. Air Force data.



Final Shuttle Mission Patch

Free shipping to U.S. addresses!


The crew emblem for the final space shuttle mission is now available in our store. Get this piece of history!


U.S. STORE

WORLDWIDE STORE

STS-134 Patch

Free shipping to U.S. addresses!


The final planned flight of space shuttle Endeavour is symbolized in the official embroidered crew patch for STS-134. Available in our store!


U.S. STORE

WORLDWIDE STORE

Ares 1-X Patch

The official embroidered patch for the Ares 1-X rocket test flight, is available for purchase.


U.S. STORE

WORLDWIDE STORE

Apollo Collage

This beautiful one piece set features the Apollo program emblem surrounded by the individual mission logos.


U.S. STORE

WORLDWIDE STORE

Project Orion

The Orion crew exploration vehicle is NASA's first new human spacecraft developed since the space shuttle a quarter-century earlier. The capsule is one of the key elements of returning astronauts to the Moon.


U.S. STORE

Fallen Heroes Patch Collection

The official patches from Apollo 1, the shuttle Challenger and Columbia crews are available in the store.


U.S. STORE

WORLDWIDE STORE