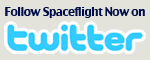 Hi-Def Video





Experience the space program like never before in stunning HD video!

Shuttle mission STS-125

Atlantis readied for final mission to service the Hubble Space Telescope.

FULL INDEX

Shuttle mission STS-127

Endeavour's dual preps for standby rescue craft and June construction flight to space station.

FULL INDEX

Shuttle mission STS-119

Take a loop around the International Space Station aboard the shuttle Discovery in stunning high definition.

FULL INDEX

Launch of Kepler

Kepler planet-finder begins its mission to discover Earth-like worlds orbiting other stars in the galaxy.

FULL INDEX

LRO and LCROSS

NASA's new lunar orbiter and impactor experiment are being prepped for launch in May.

FULL INDEX

Delta 4 and GOES O

A Delta 4 rocket has rolled out to launch a new geostationary weather satellite.

FULL INDEX

Shuttle mission STS-126

High definition from orbit! New clips from Endeavour's mission to the space station.

FULL INDEX

From the vault

Historical footage from the early days of the space program.

FULL INDEX

Become a subscriber
More video







Observation satellite launched into orbit by China
BY STEPHEN CLARK
SPACEFLIGHT NOW
Posted: April 23, 2009


China sent into orbit a clandestine remote sensing satellite Wednesday during a launch that was announced less than a day in advance.

A Long March 2C rocket blasted off at 0255 GMT Wednesday from the Taiyuan space base in northern China's Shanxi province. The two-stage booster, propelled by a noxious mix of hydrazine and nitrogen tetroxide, deftly guided the secret Yaogan 6 satellite into orbit, according to the official Xinhua news agency.

Tracking data indicate the rocket achieved a sun-synchronous orbit with an average altitude of about 300 miles.

China will use Yaogan 6 for land resource surveys, environmental surveillance, urban planning, crop yield estimates, disaster response, and space science experiments, Xinhua reported.

But Western analysts believe the spacecraft is actually a military reconnaissance satellite, possibly outfitted with a night-vision, cloud-piercing radar that can observe objects on the ground during darkness and all weather conditions.

The Yaogan series is likely a cover for a fleet of spy satellites carrying radars and digital optical observation equipment.

Yaogan satellites have been launched from Taiyuan and the Jiuquan space center.

The flight was the second space launch of the year for China, coming eight days after the launch of a new navigation satellite.



Final Shuttle Mission Patch

Free shipping to U.S. addresses!


The crew emblem for the final space shuttle mission is now available in our store. Get this piece of history!


U.S. STORE

WORLDWIDE STORE

STS-134 Patch

Free shipping to U.S. addresses!


The final planned flight of space shuttle Endeavour is symbolized in the official embroidered crew patch for STS-134. Available in our store!


U.S. STORE

WORLDWIDE STORE

Ares 1-X Patch

The official embroidered patch for the Ares 1-X rocket test flight, is available for purchase.


U.S. STORE

WORLDWIDE STORE

Apollo Collage

This beautiful one piece set features the Apollo program emblem surrounded by the individual mission logos.


U.S. STORE

WORLDWIDE STORE

Project Orion

The Orion crew exploration vehicle is NASA's first new human spacecraft developed since the space shuttle a quarter-century earlier. The capsule is one of the key elements of returning astronauts to the Moon.


U.S. STORE

Fallen Heroes Patch Collection

The official patches from Apollo 1, the shuttle Challenger and Columbia crews are available in the store.


U.S. STORE

WORLDWIDE STORE