To search for life but not as we know it
EUROPEAN SPACE AGENCY SCIENCE REPORT
Posted: September 20, 2002


This week, astrobiologists are discussing what ESA's Huygens space probe might discover when it parachutes to the surface of Saturn's mysterious moon, Titan, in 2005. Titan possesses a rich atmosphere of organic molecules, which Huygens will analyse. Recently some scientists have begun to think that, by redefining life, in broader terms, what we may find on Titan may be life. If this is the case, it certainly will not be life as we know it...

Titan is an astrobiologist's dream laboratory. Its atmosphere is composed of nitrogen and methane gas. Ultraviolet light from the Sun can break the methane molecules apart, leading to the formation of complex organic molecules by which scientists mean molecules containing carbon. Carbon compounds are the first step towards life, as we know it on Earth. Life, itself, is based on extremely complicated carbon molecules such as DNA. Some scientists believe the composition of Titan's atmosphere closely resembles that of early Earth, before life began on our planet.

Huygens's investigations may reveal how life began on Earth. Jean-Pierre Lebreton, ESA's Project Scientist for Huygens says, "One of the key questions we hope to address is how complex the organic molecules have grown in Titan's atmosphere."

However, organic molecules are still a long way from life itself. So, what defines life? What is the difference between the living and the non-living? Scientists are still unsure. No satisfactory definition has been found so far. Any attempt to define life's characteristics either excludes some types of life or includes some inanimate objects. When looking for an appropriate definition of life, there is one property all scientists seem to agree on: all life needs energy to sustain its metabolism. For example, plants use sunlight, while animals extract energy from organic molecules in the food they eat. This happens not only in these higher-level organisms, but also in the simplest forms of life on Earth, microbes. Microbes are single-cell organisms that capture their life-energy from a dizzying array of inorganic chemical reactions. Such chemical metabolisms are so different from those in the animals and plants of Earth, that astrobiologists now wonder if life could arise in any place that can sustain a rich network of chemical reactions, such as on Titan. Moreover, on Earth, microbes have adapted to the extreme environmental conditions. Scientists therefore now ask, "Could life arise on Titan?"

By all standards, Titan is an extreme and hostile environment to life, as we know it. Any life on Titan would have to be totally different from all Earthly forms. Lebreton says, "The conditions on Titan are not adequate for the kind of life we understand today. It is very cold and there is no liquid water but we should be ready for surprises." Identifying life is tricky, especially when you are unsure what to look for. Huygens's geological and environmental investigations, and Cassini's mapping from orbit, might record chemical anomalies or curious geological structures that warrant further investigation as possible life indicators.

Another chemically puzzling place is the planet Venus. Similarly to Titan, Venus is a world that scientists would traditionally call hostile to life, as we understand it. However, there is something odd in its clouds. Venus's chemically laden atmosphere displays some curious phenomena, such as the planet's ability to absorb ultraviolet radiation. Scientists cannot explain this. Some speculate that perhaps microbes in the atmosphere are responsible. If ESA's Venus Express is given the final go-ahead later this year, it might help solve the mystery.

For centuries, scientists have struggled to define life. Space investigations present the best chance for astrobiologists to find the missing link in our understanding of what separates the living from the non-living. When we know that, we will finally have defined life here on Earth.

There are other European Space Agency missions with strong emphasis on astrobiology coming soon. Rosetta will study organic molecules on Comet Wirtanen, investigating how comets might have seeded the early Earth with such compounds, which possibly favoured the origin of life. Mars Express and its lander, Beagle 2, will scour Mars for environments likely to harbour past or present life.

Huygens will be the first spaceprobe to land on a world in the outer Solar System. In early 2005, it will land on the surface of Titan, Saturn's largest moon, and the only moon in the Solar System to possess a thick atmosphere. The Huygens data may offer clues about how life began on Earth. Huygens is currently in space, hitching a ride on NASA's Cassini mission, which was launched by a Titan IVB/Centaur rocket on 15 October 1997.

Venus Express is the latest mission to be added to ESA's Cosmic Vision 2020 Science Programme. It is scheduled for launch in November 2005 and will be build around the design of Mars Express, making it quicker and cheaper to develop. It will study the Venusian atmosphere and surface in detail and use radar to conduct the first investigation of the planet's subsurface layers. With Venus Express, Mars Express, and BepiColombo, ESA is the only space agency in the world with current plans to visit each planet in the inner Solar System.

Astrobiologists are gathering this week at the Second European Workshop on Astrobiology in Graz, Austria.




Hubble Calendar
NEW! This remarkable calendar features stunning images of planets, stars, gaseous nebulae, and galaxies captured by NASA's orbiting Hubble Space Telescope.


U.S. STORE

U.K. & WORLDWIDE STORE

Apollo 12 tribute DVD set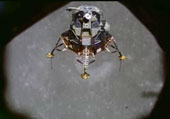 New! Featuring the jovial crew of Pete Conrad, Dick Gordon and Alan Bean, the Apollo 12 mission was struck by lightning shortly after liftoff but proceeded on the second successful exploration voyage to the lunar surface. This three-disc DVD brings the mission to life with extraordinary detail.


Choose your store:
U.S. - U.K. - E.U. - Worldwide

Fallen Heroes special patch

This special 12-inch embroidered patch commemorates the U.S. astronauts who made the ultimate sacrifice, honoring the crews of Apollo 1, Challenger and Columbia.


Choose your store:
U.S. - U.K. - E.U. - Worldwide

Women in Space
Women of Space: Cool Careers on the Final Frontier is for girls, young women, and anyone else interested in learning about exciting careers in space exploration. Includes CD-ROM.


Choose your store:
U.S. - U.K. - E.U. - Worldwide

Mars rover poster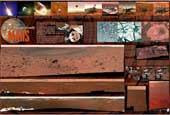 This new poster features some of the best pictures from NASA's amazing Mars Exploration Rovers Spirit and Opportunity.


Choose your store:
U.S.

Apollo 15 DVDs
Bring a unique piece of space history to your living room. Two- and six-disc Apollo 15 DVDs will be shipping soon.


U.S. STORE

U.K. & WORLDWIDE STORE

Soviet Space
For the first time ever available in the West. Rocket & Space Corporation Energia: a complete pictorial history of the Soviet/Russian Space Program from 1946 to the present day all in full color. Available from our store.


Choose your store:
U.S. - U.K. - E.U. - Worldwide

Viking patch
This embroidered mission patch celebrates NASA's Viking Project which reached the Red Planet in 1976.


Choose your store:
U.S. - U.K. - E.U. - Worldwide

Apollo 7 DVD

For 11 days the crew of Apollo 7 fought colds while they put the Apollo spacecraft through a workout, establishing confidence in the machine what would lead directly to the bold decision to send Apollo 8 to the moon just 2 months later.


Choose your store:
U.S. - U.K. - E.U. - Worldwide

Gemini 12
Gemini 12: The NASA Mission Reports covers the voyage of James Lovell and Buzz Aldrin that capped the Gemini program's efforts to prove the technologies and techniques that would be needed for the Apollo Moon landings. Includes CD-ROM.


Choose your store:
U.S. - U.K. - E.U. - Worldwide

Hubble
Astronomy Now presents Hubble: the space telescope's view of the cosmos. A collection of the best images from the world's premier space observatory.


U.S. STORE

U.K. & WORLDWIDE STORE

Get e-mail updates
Sign up for our NewsAlert service and have the latest news in astronomy and space e-mailed direct to your desktop (privacy note: your e-mail address will not be used for any other purpose).



STS-134 Patch

Free shipping to U.S. addresses!


The final planned flight of space shuttle Endeavour is symbolized in the official embroidered crew patch for STS-134. Available in our store!


U.S. STORE

WORLDWIDE STORE

Final Shuttle Mission Patch

Free shipping to U.S. addresses!


The crew emblem for the final space shuttle mission is now available in our store. Get this piece of history!


U.S. STORE

WORLDWIDE STORE

Apollo Collage

This beautiful one piece set features the Apollo program emblem surrounded by the individual mission logos.


U.S. STORE

STS-133 Patch

Free shipping to U.S. addresses!


The final planned flight of space shuttle Discovery is symbolized in the official embroidered crew patch for STS-133. Available in our store!


U.S. STORE

WORLDWIDE STORE

Anniversary Shuttle Patch

Free shipping to U.S. addresses!


This embroidered patch commemorates the 30th anniversary of the Space Shuttle Program. The design features the space shuttle Columbia's historic maiden flight of April 12, 1981.


U.S. STORE

WORLDWIDE STORE

Mercury anniversary

Free shipping to U.S. addresses!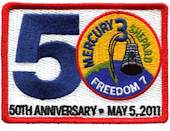 Celebrate the 50th anniversary of Alan Shephard's historic Mercury mission with this collectors' item, the official commemorative embroidered patch.


U.S. STORE

WORLDWIDE STORE