Cosmic impacts tied to the rise and fall of dinosaurs
RUTGERS NEWS RELEASE
Posted: May 17, 2002

| | |
| --- | --- |
| | Example of small theropod track (Grallator parallelum) from near Boyertown, Pennsylvania. Track length about three inches. Photo: P.E. Olsen |
New abilities to detect layers of "space dust" in the Earth's crust are building geological evidence that comets or asteroids colliding with Earth not only helped wipe out the dinosaurs, but may have originally helped bring them to prominence about 200 million years ago.

Dennis V. Kent, Rutgers geology professor, was among a team of geologists who analyzed footprints, bones and plant spores in more than 70 locations in eastern North America, as well as iridium dust and magnetic fields in four corresponding sediment layers in the Newark Basin. The team published its findings, "Ascent of Dinosaurs Linked to an Iridium Anomaly at the Triassic-Jurassic Boundary," in the May 17 edition of the journal Science.

"Finding the element iridium, which is common in space objects, creates a time marker for comet or asteroid impacts." said Kent. "Correlating the finds with evidence of plant and animal life helps to tell us what happened."

Using high-resolution spectrometry technology provided by Christian Koeberl of the University of Vienna in Austria, the scientists were able to make unprecedented comparisons of iridium levels in the parts-per-trillion range. Kent said another important find was a thin zone in the sediment, just below the Triassic-Jurassic boundary, where the magnetic field is reversed. This reverse zone can now serve as a marker to help identify the boundary location in the geological record.

"Our research adds to the speculation that there was a comet or asteroid impact about 200 million years ago, followed relatively quickly by the rising dominance of dinosaur populations of the Jurassic period," said Kent. He suggested that the effects of the impact killed off or reduced many competitive species, clearing the way for dinosaurs to adapt and flourish.

"Dinosaurs went on to dominate for the next 135 million years," he said, noting that their extinction is now commonly attributed to the ecological effects of yet another comet or asteroid impact -- this one about 65 million years ago.

Besides his work at Rutgers, Kent is associated with the Lamont-Doherty Earth Observatory of Columbia University, as are his co-authors E.C. Rainforth and P.E. Olsen. Olsen's earlier research about Triassic-Jurassic transitions inspired the project. Other co-authors include Koeberl and H. Huber of the University of Vienna, H.-D. Sues of the Royal Ontario Museum, A. Montanari of the Osservatorio Geologio do Coldigiocom in Italy, S.J. Fowell of the University of Alaska-Fairbanks, and M.J. Szajna and B.W. Hartline, fossil collectors of Reading, Pa.




DVD is here!
The first in a series of space DVDs is now available from the Astronomy Now Store. Relive shuttle Columbia's February flight to refurbish the Hubble Space Telescope in spectacular DVD quality.


U.S. STORE

U.K. & WORLDWIDE STORE


Get e-mail updates
Sign up for our NewsAlert service and have the latest news in astronomy and space e-mailed direct to your desktop (privacy note: your e-mail address will not be used for any other purpose).




Columbia Report
The official accident investigation report into the loss of the space shuttle Columbia and its crew of seven. Includes CD-ROM.


Choose your store:
U.S.

Final Shuttle Mission Patch

Free shipping to U.S. addresses!


The crew emblem for the final space shuttle mission is now available in our store. Get this piece of history!


U.S. STORE

WORLDWIDE STORE

STS-134 Patch

Free shipping to U.S. addresses!


The final planned flight of space shuttle Endeavour is symbolized in the official embroidered crew patch for STS-134. Available in our store!


U.S. STORE

WORLDWIDE STORE

Ares 1-X Patch

The official embroidered patch for the Ares 1-X rocket test flight, is available for purchase.


U.S. STORE

WORLDWIDE STORE

Apollo Collage

This beautiful one piece set features the Apollo program emblem surrounded by the individual mission logos.


U.S. STORE

WORLDWIDE STORE

Project Orion

The Orion crew exploration vehicle is NASA's first new human spacecraft developed since the space shuttle a quarter-century earlier. The capsule is one of the key elements of returning astronauts to the Moon.


U.S. STORE

Fallen Heroes Patch Collection

The official patches from Apollo 1, the shuttle Challenger and Columbia crews are available in the store.


U.S. STORE

WORLDWIDE STORE

Apollo 12 tribute DVD set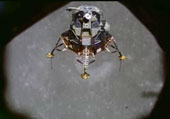 New! Featuring the jovial crew of Pete Conrad, Dick Gordon and Alan Bean, the Apollo 12 mission was struck by lightning shortly after liftoff but proceeded on the second successful exploration voyage to the lunar surface. This three-disc DVD brings the mission to life with extraordinary detail.


Choose your store:
U.S. - U.K. - E.U. - Worldwide

Fallen Heroes special patch

This special 12-inch embroidered patch commemorates the U.S. astronauts who made the ultimate sacrifice, honoring the crews of Apollo 1, Challenger and Columbia.


Choose your store:
U.S. - U.K. - E.U. - Worldwide

Women in Space
Women of Space: Cool Careers on the Final Frontier is for girls, young women, and anyone else interested in learning about exciting careers in space exploration. Includes CD-ROM.


Choose your store:
U.S. - U.K. - E.U. - Worldwide

Mars rover poster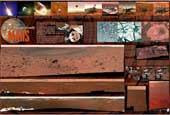 This new poster features some of the best pictures from NASA's amazing Mars Exploration Rovers Spirit and Opportunity.


Choose your store:
U.S.

ERROR: Random File Unopenable
The random file, as specified in the $random_file perl variable was unopenable.

The file was not found on your file system. This means that it has either not been created or the path you have specified in $trrandom_file is incorrect.


Gemini 7

Gemini 7: The NASA Mission Reports covers this 14-day mission by Borman and Lovell as they demonstrated some of the more essential facts of space flight. Includes CD-ROM.


Choose your store:
U.S. - U.K. - E.U. - Worldwide


Apollo patches

The Apollo Patch Collection: Includes all 12 Apollo mission patches plus the Apollo Program Patch. Save over 20% off the Individual price.


Choose your store:
U.S. - U.K. - E.U. - Worldwide


Mars Rover mission patch

A mission patch featuring NASA's Mars Exploration Rover is available from our online.


Choose your store:
U.S. - U.K. - E.U. - Worldwide


Apollo 9 DVD


On the road to the moon, the mission of Apollo 9 stands as an important gateway in experience and procedures. This 2-DVD collection presents the crucial mission on the voyage to the moon.


Choose your store:
U.S. - U.K. - E.U. - Worldwide