Disk resembling asteroid belt found around nearby star
NASA ASTROBIOLOGY INSTITUTE NEWS RELEASE
Posted: December 30, 2001

| | |
| --- | --- |
| | A comparison of our solar system's asteroid belt (top) and the zeta Leporis system (bottom). Credit: adapted from UCLA, Department of Physics and Astronomy: C.H. Chen and M.Jura |
When unusually warm dust was first discovered (1991) around a nearby star, called zeta Leporis, infrared astronomers begun hunting in detail for the heat source. According to the latest research at UCLA, what the star may be undergoing is asteroid and planet formation similar to that of our own early solar system. For infrared astronomers the warm particle halo may reveal more than just a hot cloud. It may reveal a dusty disk that resembles an asteroid belt.

Michael Jura and Catherine Chen reported their most recent findings at the annual meeting of the American Astronomical Society.

"We chose to study zeta Leporis because it was known from IRAS (the Infrared Astronomy satellite) to display an infrared excess of unusually warm grains", says Jura. "Also, it is very nearby." Located in the constellation Lepus (the Hare) the asteroid candidate system is about 70 light years from our sun. Although it is almost twice as massive as our sun, zeta Leporis is only about 100 million years old. This is young in astronomical terms compared to our sun, which is approximately 4.5 billion years old.

Chen and Jura found that the tiny particles are heated on average to a toasty 350 degrees Kelvin (77 degrees Celsius, or 170 degrees Fahrenheit), which in turn reveals their distance from the star. They estimate that the disk -- with a mass comparable to Earth's -- contains about 1,000 times more material than our own asteroid belt.

What has excited and surprised the astronomers is that the dust shouldn't be there. The dusty disk indeed is so close to its parent star that the particle halo should have disappeared long ago as a fleeting and inward-sprialing tail. In less than 20,000 years the disk would have spiraled into zeta Leporis unless there was some source regenerating it. But the persistent warm band persists within a mere 6 astronomical units (AU) of its star. (One AU is the distance between the Sun and the Earth, roughly 150 million kilometers.) By comparison, our solar system's asteroid belt is 2.7 AU from the Sun.

Young stars like zeta Leporis also likely wouldn't have sufficient time to form solid bodies, which could collide to scatter dust as in our own zodiacal light seen near the asteroid belt. But on zeta Leporis, the constant replenishing of the dusty disk might be a case of asteroids that, according to Jura, "appear to be colliding violently with each other".

We can put the zeta Leporis discovery in perspective for our own solar system. The analog would be similar to when our Sun was less than 100 million years old and its then massive asteroid belt collided and scattered again to reach its current reduced dimensions. By looking at very young stars, the researchers get a glimpse looking back towards how our own solar system progressed from dust accretion to form planets and asteroids.

"The value of this work in terms of understanding the history and evolution of our own Solar System is that we have good evidence for the formation of large rocky bodies. These are strongly suspected to be formed, but there is no direct evidence", says Jura. "To date, all the planets that have been found around main sequence stars are similar in mass -- and presumably in composition-- to Jupiter. The Earth has a 'rocky' composition. To date, no terrestrial type planets have been identified. Our work shows that at least some kinds of large-ish asteroid bodies have been formed elsewhere."

But the huge, dusty disk on young zeta Leporis may yet offer even more surprises as its chemical composition is analyzed.

"Our current findings may be just the tip of the iceberg of what we may ultimately learn about the objects surrounding zeta Leporis," Chen said.

Ultimately the hunt is for nearby planets to study. By identifying what may be a galactic replay of how our own solar system was formed, Jura and Chen have found evidence of a massive asteroid belt around a nearby star. These findings could indicate that such planets are forming there or have already formed.

"In simplest terms, our planets formed when smaller objects smashed together," she said. "Dust that surrounds a star will eventually either fall into the star, or collide with itself and create bigger particles. The particles we can identify around zeta Leporis may be forming chunks of rock or larger objects; asteroids or even planets may be forming or have already formed around zeta Leporis."

What's next
Since the discovery that the dust around zeta Leporis is unusually warm was first published in 1991 by astronomers Hartmut Aumann and Ronald Probst, the main challenges to doing further planet formation studies has been the background heat emitted from Earth.

"A major problem with doing IR work from the ground is that the atmosphere and the telescope emit a lot of infrared radiation," says Jura. "We are always fighting the background. This is a major reason for launching

"We hope to obtain infrared spectra of the emission from zeta Leporis," Chen said. "We want to know if the asteroids around this star are similar in composition to objects in our solar system, and we want to learn if the processes we now see unfolding on zeta Leporis can help us understand how the planets in our own solar system formed."

Future candidate searches for terrestrial planets will depend on advanced combinations of instrument engineering and new analytical methods. In addition to being detected by the ground-based Long Wavelength Spectrometer (an infrared camera on the 10-meter telescope at the Keck Observatory on Mauna Kea, Hawaii) zeta Leporis itself was first discovered in 1983 with the Infrared Astronomy satellite (IRAS). Future space-based infrared telescopes such as SIRTF promise much higher resolution.

Chen concludes: "The next step is to get an infrared spectrum of this area [zeta Leporis], which would give us an indication of their composition."




ERROR: Random File Unopenable
The random file, as specified in the $random_file perl variable was unopenable.

The file was not found on your file system. This means that it has either not been created or the path you have specified in $trrandom_file is incorrect.


Apollo 12 tribute DVD set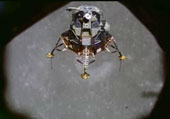 New! Featuring the jovial crew of Pete Conrad, Dick Gordon and Alan Bean, the Apollo 12 mission was struck by lightning shortly after liftoff but proceeded on the second successful exploration voyage to the lunar surface. This three-disc DVD brings the mission to life with extraordinary detail.


Choose your store:
U.S. - U.K. - E.U. - Worldwide


Fallen Heroes special patch


This special 12-inch embroidered patch commemorates the U.S. astronauts who made the ultimate sacrifice, honoring the crews of Apollo 1, Challenger and Columbia.


Choose your store:
U.S. - U.K. - E.U. - Worldwide


Women in Space

Women of Space: Cool Careers on the Final Frontier is for girls, young women, and anyone else interested in learning about exciting careers in space exploration. Includes CD-ROM.


Choose your store:
U.S. - U.K. - E.U. - Worldwide


Mars rover poster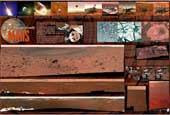 This new poster features some of the best pictures from NASA's amazing Mars Exploration Rovers Spirit and Opportunity.


Choose your store:
U.S.


Columbia Report

The official accident investigation report into the loss of the space shuttle Columbia and its crew of seven. Includes CD-ROM.


Choose your store:
U.S.


STS-134 Patch



Free shipping to U.S. addresses!



The final planned flight of space shuttle Endeavour is symbolized in the official embroidered crew patch for STS-134. Available in our store!


U.S. STORE


WORLDWIDE STORE



Final Shuttle Mission Patch



Free shipping to U.S. addresses!



The crew emblem for the final space shuttle mission is now available in our store. Get this piece of history!


U.S. STORE


WORLDWIDE STORE



Apollo Collage


This beautiful one piece set features the Apollo program emblem surrounded by the individual mission logos.


U.S. STORE



STS-133 Patch



Free shipping to U.S. addresses!



The final planned flight of space shuttle Discovery is symbolized in the official embroidered crew patch for STS-133. Available in our store!


U.S. STORE


WORLDWIDE STORE



Anniversary Shuttle Patch



Free shipping to U.S. addresses!



This embroidered patch commemorates the 30th anniversary of the Space Shuttle Program. The design features the space shuttle Columbia's historic maiden flight of April 12, 1981.


U.S. STORE


WORLDWIDE STORE



Mercury anniversary



Free shipping to U.S. addresses!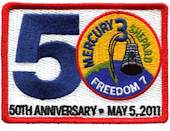 Celebrate the 50th anniversary of Alan Shephard's historic Mercury mission with this collectors' item, the official commemorative embroidered patch.


U.S. STORE


WORLDWIDE STORE




The web's best space video service! Get additional video, audio, image and virtual reality content for a low-cost monthly or annual subscription fee. Subscriptions start at $5.95/£3.50. Click here to see what's currently available.


SUBSCRIBE (U.S. Dollars)


SUBSCRIBE (U.K. Pounds)


Hubble Posters


Stunning posters featuring images from the Hubble Space Telescope and world-renowned astrophotographer David Malin are now available from the Astronomy Now Store.


U.S. STORE


U.K. & WORLDWIDE STORE



Get e-mail updates
Sign up for our NewsAlert service and have the latest news in astronomy and space e-mailed direct to your desktop (privacy note: your e-mail address will not be used for any other purpose).




Station Calendar

NEW! This beautiful 12" by 12" wall calendar features stunning images of the International Space Station and of the people, equipment, and space craft associated with it, as it takes shape day by day in orbit high above the Earth.


U.S. STORE


U.K. & WORLDWIDE STORE