Mars was once all wet
NASA-GSFC NEWS RELEASE
Posted: December 3, 2001

| | |
| --- | --- |
| | These images illustrate what the sides of Mars would look like today if it still had the massive amount of water researchers believe was present at its formation. If the primordial Martian ocean still existed, it would cover large areas of the planet, represented by the blue regions. Photo: NASA/Greg Shirah |
Although covered by frozen deserts today, Mars could have been born with more water in proportion to its mass than the Earth, according to new observations from NASA's Far Ultraviolet Spectroscopic Explorer (FUSE) spacecraft.

The new research is the first detection of molecular hydrogen (H2) in the upper atmosphere of Mars. Molecular hydrogen, which consists of two hydrogen atoms, can be formed from the breakup of water, which is comprised of two hydrogen atoms bound to an oxygen atom (H2O).

With the result, Dr. Vladimir Krasnopolsky of the Catholic University of America, Washington, D.C., and Dr. Paul Feldman of the Johns Hopkins University, Baltimore, MD, were able to derive the quantity of Martian water lost to space and estimate the amount of water Mars had shortly after its formation.

"Our result is an important clue to reconstruct the history of Martian water, because with it and other results, we can estimate the volume of primordial Martian oceans," said Krasnopolsky, who is lead author of a paper on the research published in the November 30 issue of the journal Science.

"We calculate that if the initial quantity of water on Mars could have been evenly distributed across the planet somehow, it would have been equivalent to a global Martian ocean at least three-quarters of a mile (1.25 kilometers) deep. This is 1.3 times more water per mass than the Earth." An ancient ocean could have covered most of the northern hemisphere of Mars, which is a vast basin according to a topographic survey by NASA's Mars Global Surveyor (MGS) spacecraft.

Mars is a mystery because it has features, such as those resembling dry riverbeds, that imply it was quite wet in its past. Since Mars is apparently so dry now, a primary goal of NASA's Mars exploration program is to determine what happened to all that water and discover how much remains. Understanding the history of Martian water is of interest because liquid water is required to support known forms of life. With such a history, scientists will learn if Mars was once capable of supporting life.

Ultraviolet radiation from the Sun energizes H2 molecules in the Martian upper atmosphere, causing them to glow with ultraviolet light as well. Krasnopolsky and Feldman determined the quantity of H2 molecules present (only about 15 parts per million) from the intensity of their faint ultraviolet emission as recorded by the advanced detectors on FUSE.

They compared the amount of H2 to the amount of deuterium in the Martian atmosphere, obtained from a 1997 observation by Krasnopolsky using the Hubble Space Telescope. Deuterium is a form of hydrogen made heavier due to the presence of a neutron in its nucleus. Like hydrogen, deuterium can link to an oxygen atom and another hydrogen atom to form water, which in this case is called "heavy water" due to the inclusion of the more massive deuterium atom (HDO).

Both forms of water are broken down by solar ultraviolet radiation and form some quantities of H2 and HD, respectively. H2 and HD rise high in the Martian atmosphere where they may be broken down to their component atoms by chemical reactions. Due to their random thermal (temperature-related) motion, collisions with energetic particles, and chemical reactions, a certain percentage of H and D atoms, and H2 and HD molecules, will have enough velocity to escape the pull of Mars's gravity, so Mars gradually loses its hydrogen and deuterium to space. Hydrogen loss (or deuterium loss) equates to water loss because the atoms are no longer available to recombine and form water in the Martian atmosphere.

Since deuterium is heavier than hydrogen, less deuterium will escape because it takes more energy to get it moving at the necessary speed. By measuring the amounts of deuterium and molecular hydrogen in the Martian atmosphere, the team discovered the degree to which deuterium is preferentially left behind, called the fractionation factor.

Because deuterium is left behind more often, the portion of Martian water that is heavy water rises over time. In fact, earlier measurements revealed that Martian water is 5.5 times richer in heavy water than the water on Earth.

Scientists assume that the Earth and Mars were created with the same initial proportions of heavy water and normal water, called the D to H ratio. If this is correct, once the rate at which deuterium builds up - determined using the fractionation factor - is known, they can work backwards to determine how much additional water would be required to dilute the current Martian water so that its D to H ratio is the same as Earth's.

However, this requires that the current amount of water on Mars be known. Mars is a frigid world, so most of its water is ice. The team used measurements of the volume of the Martian polar caps by the MGS spacecraft for an estimate of the water remaining on Mars today. Additional water may remain frozen in the Martian soil, but this quantity is unknown. However, any water found there only increases the current amount of deuterium-enriched Martian water, which will require an even larger primordial supply to dilute it to an Earth-like level.

The team could calculate backward for as long as the fractionation factor can be applied, which extends to a period about 3.6 billion years ago. Prior to that, the Martian surface was a lot warmer due to heat left over from Mars's formation, and much of the water was in vapor form. This permitted a much greater quantity of water to escape Mars via a different process called hydrodynamic escape.

Other researchers previously determined the D to H ratio for Martian water at the end of the hydrodynamic escape period some 3.6 billion years ago by deriving it from the analysis of the D to H ratio in Martian meteorites. Using the derived ratio for the end of hydrodynamic escape, Krasnopolsky and Feldman calculate that the amount of water required to dilute the D to H ratio in the current Martian water supply so that it matches the D to H ratio of that earlier era is equivalent to a global ocean 100 feet (about 30 meters) deep.

Adding a 30-meter global Martian ocean to the current supply gives the estimated water remaining on Mars after the hydrodynamic escape period. Since the Martian D to H ratio at the end of the hydrodynamic escape era is still higher than the terrestrial ratio, the team calculated that a much larger volume of water would have been required to dilute the Martian water supply at the end of hydrodynamic escape so that it matched the D to H ratio in Earth's water. It is this final calculation that yields such an abundant estimate of the water present on Mars shortly after its formation about 4.5 billion years ago.




Columbia Report
A reproduction of the official accident investigation report into the loss of the space shuttle Columbia and its crew of seven.


Choose your store:
U.S. - U.K. - E.U. - Worldwide

Mars Panorama

DISCOUNTED! This 360 degree image was taken by the Mars Pathfinder, which landed on the Red Planet in July 1997. The Sojourner Rover is visible in the image.


Choose your store:
U.S.

Apollo 11 Mission Report
Apollo 11 - The NASA Mission Reports Vol. 3 is the first comprehensive study of man's first mission to another world is revealed in all of its startling complexity. Includes DVD!


Choose your store:
U.S. - U.K. - E.U. - Worldwide

Rocket DVD

If you've ever watched a launch from Kennedy Space Center, Cape Canaveral, Vandenberg Air Force Base or even Kodiak Island Alaska, there's no better way to describe what you witnessed than with this DVD.


Choose your store:
U.S. - U.K. - E.U. - Worldwide

Gemini 12
Gemini 12: The NASA Mission Reports covers the voyage of James Lovell and Buzz Aldrin that capped the Gemini program's efforts to prove the technologies and techniques that would be needed for the Apollo Moon landings. Includes CD-ROM.


Choose your store:
U.S. - U.K. - E.U. - Worldwide

STS-134 Patch

Free shipping to U.S. addresses!


The final planned flight of space shuttle Endeavour is symbolized in the official embroidered crew patch for STS-134. Available in our store!


U.S. STORE

WORLDWIDE STORE

Final Shuttle Mission Patch

Free shipping to U.S. addresses!


The crew emblem for the final space shuttle mission is now available in our store. Get this piece of history!


U.S. STORE

WORLDWIDE STORE

Apollo Collage

This beautiful one piece set features the Apollo program emblem surrounded by the individual mission logos.


U.S. STORE

STS-133 Patch

Free shipping to U.S. addresses!


The final planned flight of space shuttle Discovery is symbolized in the official embroidered crew patch for STS-133. Available in our store!


U.S. STORE

WORLDWIDE STORE

Anniversary Shuttle Patch

Free shipping to U.S. addresses!


This embroidered patch commemorates the 30th anniversary of the Space Shuttle Program. The design features the space shuttle Columbia's historic maiden flight of April 12, 1981.


U.S. STORE

WORLDWIDE STORE

Mercury anniversary

Free shipping to U.S. addresses!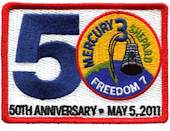 Celebrate the 50th anniversary of Alan Shephard's historic Mercury mission with this collectors' item, the official commemorative embroidered patch.


U.S. STORE

WORLDWIDE STORE



The web's best space video service! Get additional video, audio, image and virtual reality content for a low-cost monthly or annual subscription fee. Subscriptions start at $5.95/£3.50. Click here to see what's currently available.


SUBSCRIBE (U.S. Dollars)


SUBSCRIBE (U.K. Pounds)

Hubble Posters

Stunning posters featuring images from the Hubble Space Telescope and world-renowned astrophotographer David Malin are now available from the Astronomy Now Store.


U.S. STORE

U.K. & WORLDWIDE STORE


Get e-mail updates
Sign up for our NewsAlert service and have the latest news in astronomy and space e-mailed direct to your desktop (privacy note: your e-mail address will not be used for any other purpose).



Station Calendar
NEW! This beautiful 12" by 12" wall calendar features stunning images of the International Space Station and of the people, equipment, and space craft associated with it, as it takes shape day by day in orbit high above the Earth.


U.S. STORE

U.K. & WORLDWIDE STORE