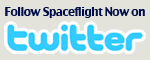 Dragon return cargo
SPACEFLIGHT NOW
Posted: October 3, 2012


NOTE: On its first operational resupply flight to the International Space Station, the Dragon spacecraft will launch with 882 pounds of crew supplies, experiments and spare parts. The capsule will return to Earth with approximately 1,673 pounds of equipment from the space station.
Return Cargo
1,673 pounds (1,995 pounds w/ packaging)
Crew supplies (163 pounds)

Crew preference items


Official flight kit items


ESA PAO items


Flight crew equipment

Utilization payloads (866 pounds for NASA, ESA, JAXA)

Double Cold Bags - Five cold bags used to refrigerate samples for transport.


UMS - Urine Monitoring System (UMS) is designed to collect an individual urine void, gently separate liquid from air, accurately measure the liquid volume of the urine, allow sample packaging, and discharge remaining urine into the Waste and Hygiene Compartment (WHC).


MELFI EU - Electronics unit for Minus Eighty-degree Laboratory Freezer for ISS (MELFI), an ultra-cold storage unit for experiment samples.


GLACIER - General Laboratory Active Cryogenic ISS Experiment Refrigerator


BioLab - Biological Experiment Laboratory in Columbus (BioLab) is a multiuser research facility located in the European Columbus laboratory. It will be used to perform space biology experiments on microorganisms, cells, tissue cultures, small plants, and small invertebrates.


Energy - Astronaut's Energy Requirements for Long-Term Space Flight (Energy) wil measures changes in energy balance in crew members.


CSPINS - Dynamism of Auxin Efflux Facilitators, CsPINs, Responsible for Gravity-regulated Growth and Development in Cucumber (CsPINs) uses cucumber seedlings to analyze the effect of gravity on gravimorphogenesis (peg formation) in cucumber plants.


Hicari - Materials science investigation Growth of Homogeneous SiGe Crystals in Microgravity by the TLZ Method (Hicari) aims to verify crystal-growth by traveling liquidous zone method, and to produce high-quality crystals of silicon-germanium (SiGe) semiconductor using the Japanese Experiment Module-Gradient Heating Furnace (JEM-GHF).


Marangoni - Marangoni convection is the flow driven by the presence of a surface tension gradient which can be produced by temperature difference at a liquid/gas interface.


Resist Tubule - Role of Microtubule-Membrane-Cell Wall Continuum in Gravity Resistance in Plants (Resist Wall) investigation was conducted to determine the importance of the structural connections between microtubules, plasma membrane, and the cell wall as the mechanism of gravity resistance.


MICROBE III - Microbe-III experiment monitors microbes on board the ISS which may affect the health of crew members.


MYCO - Mycological evaluation of crew exposure to ISS ambient air (Myco) evaluates the risk of microorganisms via inhalation and adhesion to the skin to determine which fungi act as allergens.


IPU Power Supply Module - Image Processing Unit (IPU) is a Japan Aerospace Exploration Agency (JAXA) subrack facility that receives, records, and downlinks experiment image data for experiment processing.

Vehicle hardware (518 pounds)

CHeCS - Crew Health Care System (Compound Specific Analyzer-Combustion Products)


ECLSS - Fluids Control and Pump Assembly; Catalytic Reactor; Hydrogen sensor


CSA-Camera Light Pan Tilt Assembly


Electrical Power System


Pump package for JAXA


Cabin filter and ATV cabin fan for ESA

Computers resources (11 pounds)

Russian cargo (44 pounds)

Spacewalk hardware (68 pounds)


EMU hardware and gloves for previous crew members


Data source: NASA




John Glenn Mission Patch

Free shipping to U.S. addresses!


The historic first orbital flight by an American is marked by this commemorative patch for John Glenn and Friendship 7.


U.S. STORE

WORLDWIDE STORE

Final Shuttle Mission Patch

Free shipping to U.S. addresses!


The crew emblem for the final space shuttle mission is available in our store. Get this piece of history!


U.S. STORE

WORLDWIDE STORE

Celebrate the shuttle program
Free shipping to U.S. addresses!

This special commemorative patch marks the retirement of NASA's Space Shuttle Program. Available in our store!


U.S. STORE

WORLDWIDE STORE

Anniversary Shuttle Patch

Free shipping to U.S. addresses!

This embroidered patch commemorates the 30th anniversary of the Space Shuttle Program. The design features the space shuttle Columbia's historic maiden flight of April 12, 1981.


U.S. STORE

WORLDWIDE STORE

Mercury anniversary

Free shipping to U.S. addresses!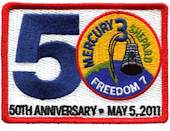 Celebrate the 50th anniversary of Alan Shephard's historic Mercury mission with this collectors' item, the official commemorative embroidered patch.


U.S. STORE

WORLDWIDE STORE

Fallen Heroes Patch Collection

The official patches from Apollo 1, the shuttle Challenger and Columbia crews are available in the store.


U.S. STORE

WORLDWIDE STORE