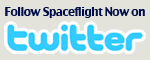 NewsAlert





Sign up for our NewsAlert service and have the latest news in astronomy and space e-mailed direct to your desktop.


Privacy note: your e-mail address will not be used for any other purpose.






Space Launch Complex 2
FACT SHEET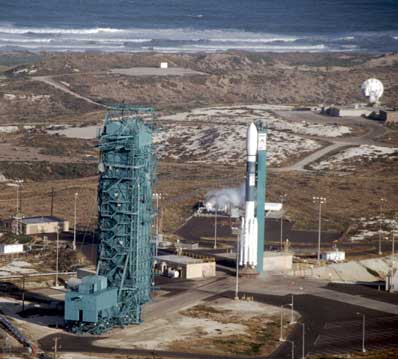 File image of a Delta 2 rocket sitting atop SLC-2W at Vandenberg. Photo: U.S. Air Force



Space Launch Complex 2 (SLC-2) at Vandenberg Air Force Base (VAFB), Calif., is the home of west coast launch operations for the Delta 2 expendable launch vehicle. From SLC-2, satellite payloads are launched into polar and near-polar orbits.

The base is on a western projection of California's central coast, midway between San Francisco and San Diego. SLC-2 overlooks the Pacific Ocean and is just northwest of the VAFB airfield.

SLC-2 had its beginnings with the Thor intermediate-range ballistic missile, which was the predecessor of the Delta launch vehicle family. The complex, built in 1958, was part of a group of seven launch installations at VAFB designed for the Thor.

The first Delta launch from VAFB occurred Oct. 2, 1966, with the launch of the Environmental Science Services Administration's ESSA 3 satellite for NASA.

Others in the ESSA series followed, and during the same time period, Delta launched four NASA Explorer satellites designed for radio astronomy in deep space.

Delta launched the Cosmic Observatory Background Observer (COBE) satellite from VAFB for NASA on Nov. 18, 1989, marking the last west coast Delta launch for more than half a decade.

SLC-2 was refurbished in 1992 by raising the tower 12 feet to accommodate the larger Delta 2 model. Among the more recent upgrades to the complex is an automated Advanced Launch Control System (ALCS). ALCS provides greater availability of system status information to all operators through a commercial computer workstation on a high-speed fiber optic computer network.

After a six-year hiatus, launch activities at SLC-2 resumed on Nov. 3, 1995 with a successful Delta 2 launch for NASA of the Canadian RADARSAT scientific Earth observation satellite.

In addition to NASA and Department of Defense payloads, Delta has launched the majority of the Iridium global telecommunications network satellites, using 12 Delta 2 rockets.

VAFB is the home of the Air Force's 30th Space Wing, the U.S. Space Command organization for all Department of Defense, NASA and private industry space and missile launch activities on the West Coast.



John Glenn Mission Patch

Free shipping to U.S. addresses!


The historic first orbital flight by an American is marked by this commemorative patch for John Glenn and Friendship 7.


U.S. STORE

WORLDWIDE STORE

Final Shuttle Mission Patch

Free shipping to U.S. addresses!


The crew emblem for the final space shuttle mission is available in our store. Get this piece of history!


U.S. STORE

WORLDWIDE STORE

Celebrate the shuttle program
Free shipping to U.S. addresses!

This special commemorative patch marks the retirement of NASA's Space Shuttle Program. Available in our store!


U.S. STORE

WORLDWIDE STORE

Anniversary Shuttle Patch

Free shipping to U.S. addresses!

This embroidered patch commemorates the 30th anniversary of the Space Shuttle Program. The design features the space shuttle Columbia's historic maiden flight of April 12, 1981.


U.S. STORE

WORLDWIDE STORE

Mercury anniversary

Free shipping to U.S. addresses!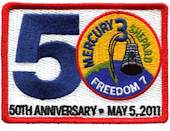 Celebrate the 50th anniversary of Alan Shephard's historic Mercury mission with this collectors' item, the official commemorative embroidered patch.


U.S. STORE

WORLDWIDE STORE

Fallen Heroes Patch Collection

The official patches from Apollo 1, the shuttle Challenger and Columbia crews are available in the store.


U.S. STORE

WORLDWIDE STORE