Mission Briefing






Mission preview - Our in-depth story previewing this launch of the first Delta 4-Heavy.

Launch timeline - Chart with times and descriptions of events to occur during the launch.

Launch Hazard Area - Map showing the restricted area around Cape Canaveral during launch.

Delta 4-Heavy - Overview of this heavy-lift rocket in the Delta 4 family.

DemoSat - Description of the satellite simulator and two nanosats being flown on this launch.

Pre-launch flow - Illustration of the rocket checkout and assembly at Cape facilities.

D4-H archive - Collection of past stories and pictures of the Delta 4-Heavy.

Delta directory - See our coverage of previous Delta rocket flights.






NewsAlert





Sign up for our NewsAlert service and have the latest news in astronomy and space e-mailed direct to your desktop.


Privacy note: your e-mail address will not be used for any other purpose.







Gallery: Debut launch of Delta 4-Heavy rocket
Posted: December 21, 2004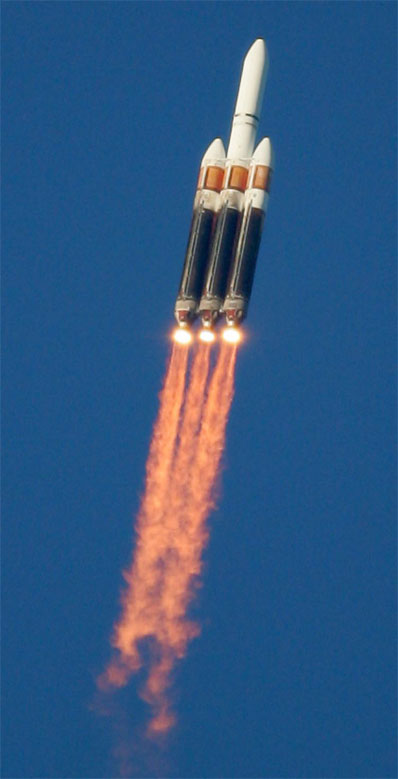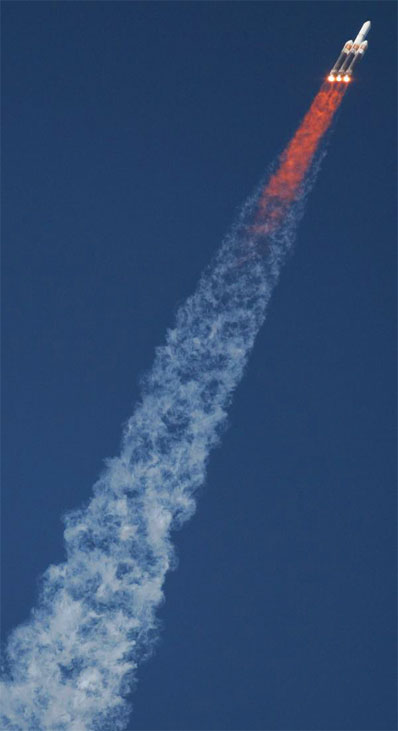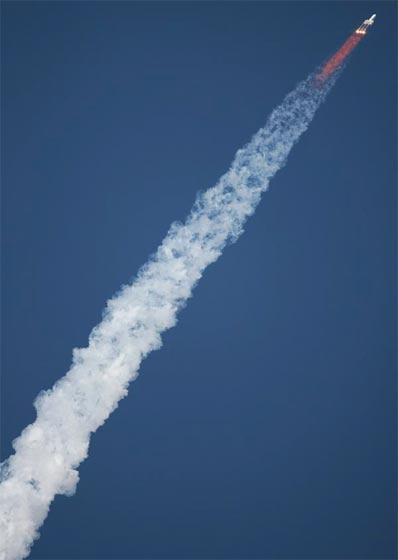 The Boeing Delta 4-Heavy rocket flies downrange on the power of its three Rocketdyne RS-68 main engines. Credit: Gene Blevins/LA Daily News