Mission Briefing






Launch timeline - Chart with times and descriptions of events to occur during the launch.

Ground track - See the trajectory the rocket will follow during its flight.

Launch Hazard Area - Map showing the restricted area around Cape Canaveral during launch.

Delta 2 rocket - Overview of the Delta 2 7320-model rocket used to launch Swift.

Pre-launch flow - Illustration of the rocket checkout and assembly at Cape facilities.

SLC-17 - The launch complex where Delta rockets fly from Cape Canaveral.

Delta directory - See our coverage of previous Delta rocket flights.






Launch hazard area
SPACEFLIGHT NOW
Posted: November 11, 2004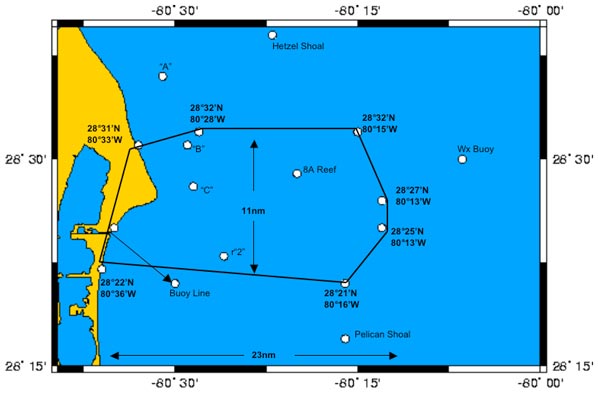 Credit: U.S. Air Force



This map shows the Eastern Range Launch Hazard Area (LHA) for the November 17 launch of the Delta 2 rocket. Mariners are asked to remain clear of the LHA from 10:00 a.m. thru 2:00 p.m. EST.

**PERSONS ENTERING AN ACTIVE LAUNCH HAZARD AREA SHOULD BE AWARE THAT SEVERE CIVIL AND CRIMINAL PENALTIES ARE AUTHORIZED TO PUNISH VIOLATORS. IN ACCORDANCE WITH TITLE 33, UNITED STATES CODE, SECTION 1232, THE MAXIMUM PENALTY IS SIX YEARS CONFINEMENT AND A $250,000 FINE.**