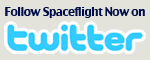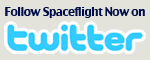 Military mini-shuttle returns from 15-month top secret mission
SPACEFLIGHT NOW
Posted: June 16, 2012


Capping a 15-month clandestine military mission circling the planet, the Pentagon's miniature spaceplane, one quarter the size of NASA's now-retired space shuttle, returned to Earth just after dawn Saturday, June 16, for a pinpoint touchdown at Vandenberg Air Force Base. The dawn touchdown is captured at first by an infrared camera. Video: 30th Space Wing Public Affairs, VAFB.