The Mission






Rocket: Atlas 5 (AV-015)
Payload: NROL-24
Date: Dec. 10, 2007
Time: 5:05 p.m. EST (2205 GMT)
Site: Complex 41, Cape Canaveral, Florida
Broadcast: G26, Transp. 14, C-band, 93° West

Mission Status Center

Atlas archive





Spaceflight Now +





Subscribe to Spaceflight Now Plus for access to our extensive video collections!
How do I sign up?
Video archive

STS-122: Crew arrival

The space shuttle Atlantis astronauts arrive at the Kennedy Space Center for their countdown to launch.

Play

STS-122: The mission

Atlantis' trip to the station will deliver the European Space Agency's Columbus science lab module.

Play

STS-122: The programs

Managers from the shuttle, station and EVA programs discuss Atlantis' upcoming flight.

Play

STS-122: Spacewalks

Three spacewalks are planned during Atlantis' STS-122 assembly mission. Lead spacewalk officer Anna Jarvis previews the EVAs.

Full briefing
EVA 1 summary
EVA 2 summary
EVA 3 summary

The Atlantis crew

The astronauts of Atlantis' STS-122 mission meet the press in the traditional pre-flight news conference.

Play

Harmony's big move

The station's new Harmony module is detached from the Unity hub and moved to its permanent location on the Destiny lab.

Play

Delta 4-Heavy launch

The first operational Delta 4-Heavy rocket launches the final Defense Support Program missile warning satellite for the Air Force.

Full coverage

Become a subscriber
More video





NewsAlert





Sign up for our NewsAlert service and have the latest news in astronomy and space e-mailed direct to your desktop.


Privacy note: your e-mail address will not be used for any other purpose.






Atlas 5 rocket launches on secret satellite mission
The Atlas 5 rocket launches at 5:05 p.m. EST from Cape Canaveral's Complex 41 on a mission to deliver into orbit a classified satellite for the National Reconnaissance Office.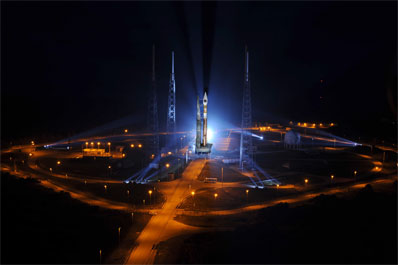 Photo credit: Karl Ronstrom/ULA
- Download larger image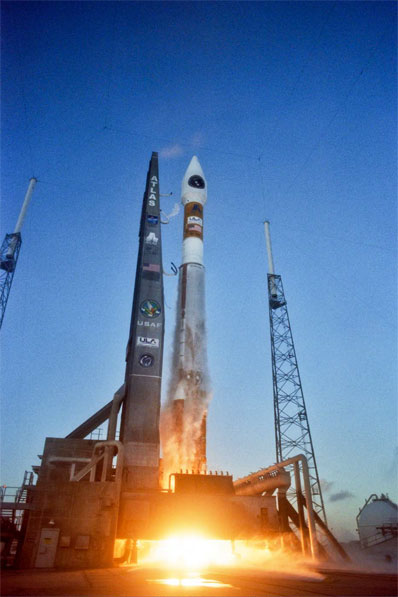 Photo credit: Pat Corkery/ULA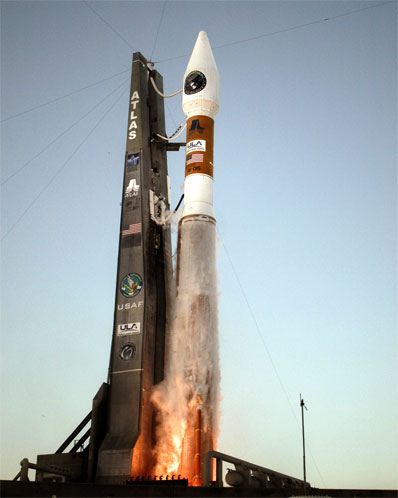 Photo credit: Pat Corkery/ULA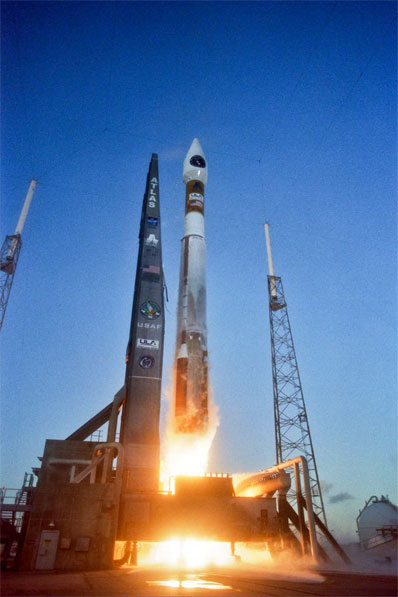 Photo credit: Pat Corkery/ULA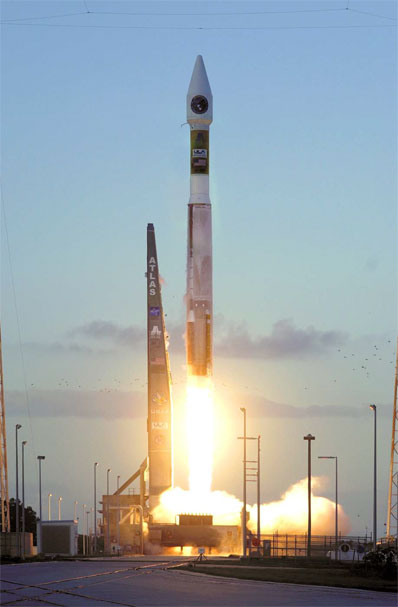 Photo credit: Karl Ronstrom/ULA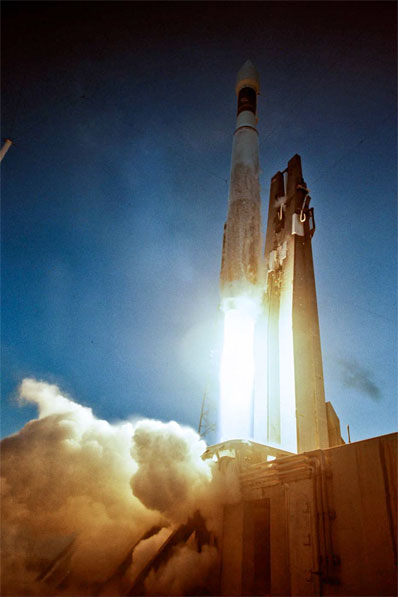 Photo credit: Pat Corkery/ULA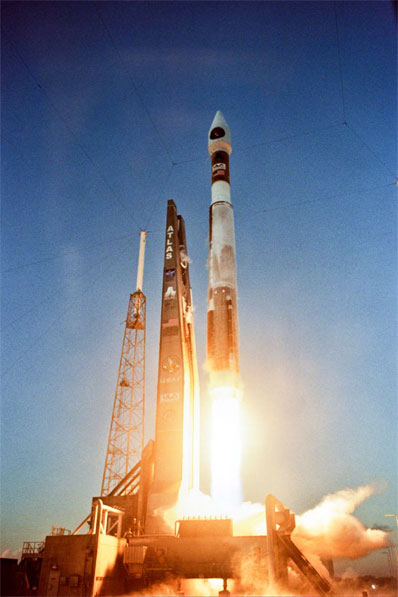 Photo credit: Pat Corkery/ULA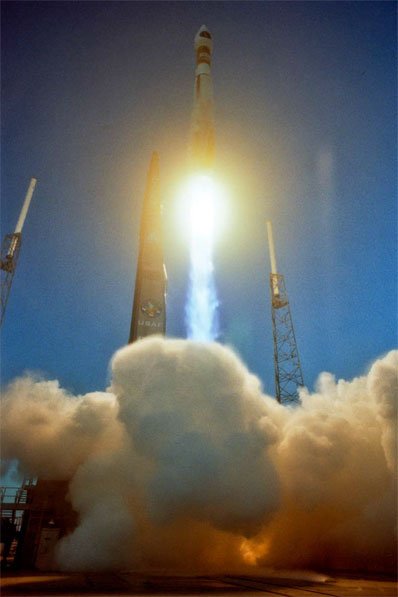 Photo credit: Pat Corkery/ULA