Mission Status





The Atlas 3 rocket has successfully placed the Mobile Broadcasting Satellite into orbit.

This was the 70th consecutive successful Atlas launch.


Check the status center for complete coverage.





Mission Briefing






Launch timeline - Chart with times and descriptions of events to occur during the launch.

Weather forecast - The latest forecast for launch day conditions.

Launch hazard area - The restricted area during liftoff.

Ground track - See the trajectory the rocket will follow during its flight.

Orbit insertion - Illustration of MBSAT's trek to geostationary orbit.

MBSAT - Overview of the MBSAT spacecraft and mobile broadcasting system.

Atlas 3A vehicle data - Description of rocket being used in this launch.

The RD-180 - Facts and figures about the Russian-built engine to power Atlas 3 and 5.

Atlas directory - See our coverage of previous Atlas rocket flights.







Time-lapse launch imagery
SPACEFLIGHT NOW
Posted: March 13, 2004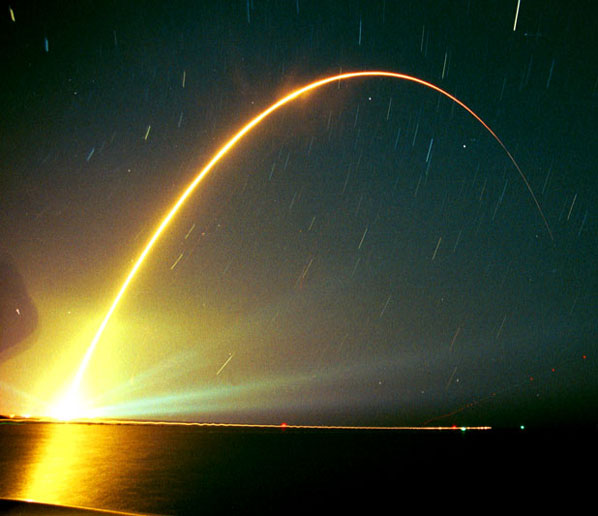 This 25-minute exposure begins 20 minutes before launch of the Lockheed Martin Atlas 3A rocket carrying the MBSAT spacecraft from pad 36B at Cape Canaveral Air Force Station, Florida. The image was taken from the public pier at Jetty Park located a couple of miles south of the launch pad. Credit: Ben Cooper