NASA communications relay craft rides Atlas into space
BY JUSTIN RAY
SPACEFLIGHT NOW
Posted: December 4, 2002

| | |
| --- | --- |
| | The Atlas 2A rocket lifts off. Photo: NASA |
Blasted into orbit Wednesday by Lockheed Martin's final Atlas 2A booster, an advanced replacement satellite is en route to join NASA's flotilla of communications spacecraft designed to relay Hubble's dazzling views of the cosmos, link astronauts and mission control and track launching rockets.

After a nine-hour countdown, the rocket's liquid-fueled engines fired to life right on schedule at 9:42 p.m. EST, powering the 415,000-pound, 156-foot tall Atlas slowly off Cape Canaveral Air Force Station's launch pad 36A.

A half-hour later over Africa, the Tracking and Data Relay Satellite-J, or TDRS-J, was released into geosynchronous transfer orbit from the Centaur upper stage. It capped the 23rd and last Atlas 2A rocket launch, ending a 10-year history with a flawless record. Wednesday's flight also extended the Atlas consecutive mission success string to 63.

"We couldn't be more pleased with this evening's launch," said Robert Jenkens Jr., NASA's TDRS project manager from Goddard Space Flight Center. "Controllers have already made contact with TDRS-J and all seems well. My congratulations to everyone who helped make this launch a success."

Over the next eight days, the Boeing-built TDRS-J satellite will perform a series of orbit raising maneuvers with its liquid-fueled kick engine to reach geostationary orbit 22,300 miles above the equator. The craft will match Earth's rotation at 150 degrees West longitude, deploy its appendages and undergo an extensive examination period.
| | |
| --- | --- |
| | An illustration of the TDRS-J satellite in orbit. Photo: Boeing |
Once fully checked out, NASA will take ownership of the spacecraft from Boeing and commission it alongside the rest of the TDRS constellation. The satellite will be renamed TDRS-10.

The TDRS system receives voice, television and data transmissions from orbiting space shuttles, the International Space Station and various other satellites and relays the information to Earth. The satellites also work in reverse, allowing ground teams to send signals to their spacecraft via TDRS.

The first TDRS satellite was launched by space shuttle Challenger in April 1983. There were seven original TDRS spacecraft built by TRW and launched on shuttles, one of which was lost in the 1986 explosion of Challenger.

Beginning in 2000, NASA began launching three replenishment craft made by Boeing -- the TDRS-H, -I and -J satellite series -- to keep the space agency's preeminent communications relay system functioning until 2012, while also increasing its capabilities.

"The TDRS spacecraft are the lifeline of mankind in space, and TDRS-J will add significant new capability to the TDRS fleet," said Randy Brinkley, president of Boeing Satellite Systems. "Along with TDRS-H and TDRS-I, this new spacecraft will help maintain and expand the specialized space communications capabilities of the TDRS constellation, which has served numerous national and international missions since 1983."

TDRS-H did suffer an antenna design flaw that reduces some of its performance. Boeing fixed the problem and the TDRS-I satellite, launched this past March, has shown no signs of problems during in-space testing.

TDRS-I experienced its own setback shortly after launch when one of two onboard fuel tanks wouldn't pressurized due to either a faulty valve or a valve wiring error. After several months of recovery efforts, TDRS-I finally made it geostationary orbit. Extra pre-launch testing gave officials confidence TDRS-J wouldn't be hit with such a glitch.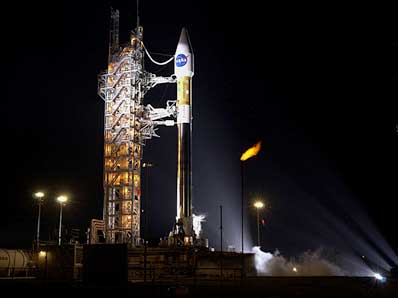 The Atlas 2A rocket awaits launch on its finale flight. Photo: NASA



For Lockheed Martin, this year saw five Atlas launches including the inaugural flight of the next-generation Atlas 5 in August and the final Atlas 2A.

The company retired the Atlas 2A, the least powerful configuration in today's Atlas fleet, in favor of other versions that can loft heavier cargos.

The Atlas 2 family will live on for five more flights of the Atlas 2AS vehicle that sports strap-on solid rocket boosters. The future of the venerable American launcher family is with the Atlas 3 and Atlas 5.

The next Atlas mission is scheduled for early February when an Atlas 3 will loft the AsiaSat 4 commercial communications satellite.


Video coverage for subscribers only:


VIDEO: ATLAS 2A ROCKET BLASTS OFF WITH TDRS-J QT or RV


VIDEO: CLOSE UP VIEW OF MAIN ENGINE IGNITION QT or RV


VIDEO: VIEW OF LAUNCH FROM THE PRESS SITE QT or RV


VIDEO: PLAYALINDA BEACH CAMERA ANGLE QT or RV


VIDEO: ANOTHER ANGLE OF THE LIFTOFF QT or RV


VIDEO: CAMERA LOCATED IN CAPE INDUSTRIAL AREA QT or RV


VIDEO: POWERFUL TRACKING CAMERA FOLLOWS ROCKET QT or RV


VIDEO: MOBILE SERVICE TOWER ROLLED BACK FOR LAUNCH QT or RV


VIDEO: WATCH ENTIRE PRE-LAUNCH NEWS CONFERENCE QT or RV


SUBSCRIBE NOW






Flight data file
Vehicle: Atlas 2A (AC-144)
Payload: TDRS-J
Launch date: December 4, 2002
Launch window: 9:42-10:22 p.m. EST (0242-0322 GMT on Dec. 5)
Launch site: SLC-36A, Cape Canaveral AFS, Fla.
Satellite broadcast: GE-2, Trans. 9, C-band



Pre-launch briefing
Launch timeline - Chart with times and descriptions of events to occur during the launch.



Ground track - See the trajectory the rocket will follow during its flight.



Atlas 2A vehicle data - Overview of the rocket to be used in this launch.



TDRS-J - Description of this NASA tracking and data relay satellite.



History of TDRSS - Past launches of TDRS satellites and their current status.



Atlas index - A directory of our previous Atlas launch coverage.



Hubble
Astronomy Now presents Hubble: the space telescope's view of the cosmos. A collection of the best images from the world's premier space observatory.


U.S. STORE

U.K. & WORLDWIDE STORE

Apollo 15 DVDs
Bring a unique piece of space history to your living room. Two- and six-disc Apollo 15 DVDs will be shipping soon.


U.S. STORE

U.K. & WORLDWIDE STORE

Apollo 12 tribute DVD set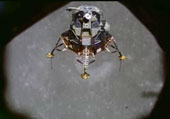 New! Featuring the jovial crew of Pete Conrad, Dick Gordon and Alan Bean, the Apollo 12 mission was struck by lightning shortly after liftoff but proceeded on the second successful exploration voyage to the lunar surface. This three-disc DVD brings the mission to life with extraordinary detail.


Choose your store:
U.S. - U.K. - E.U. - Worldwide

Fallen Heroes special patch

This special 12-inch embroidered patch commemorates the U.S. astronauts who made the ultimate sacrifice, honoring the crews of Apollo 1, Challenger and Columbia.


Choose your store:
U.S. - U.K. - E.U. - Worldwide

Women in Space
Women of Space: Cool Careers on the Final Frontier is for girls, young women, and anyone else interested in learning about exciting careers in space exploration. Includes CD-ROM.


Choose your store:
U.S. - U.K. - E.U. - Worldwide

Mars rover poster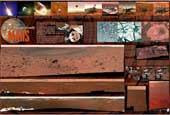 This new poster features some of the best pictures from NASA's amazing Mars Exploration Rovers Spirit and Opportunity.


Choose your store:
U.S.

Apollo 11 special patch

Special collectors' patch marking the 35th anniversary of the historic Apollo 11 moon landing is now available.


Choose your store:
U.S. - U.K.

STS-134 Patch

Free shipping to U.S. addresses!


The final planned flight of space shuttle Endeavour is symbolized in the official embroidered crew patch for STS-134. Available in our store!


U.S. STORE

WORLDWIDE STORE

Final Shuttle Mission Patch

Free shipping to U.S. addresses!


The crew emblem for the final space shuttle mission is now available in our store. Get this piece of history!


U.S. STORE

WORLDWIDE STORE

Apollo Collage

This beautiful one piece set features the Apollo program emblem surrounded by the individual mission logos.


U.S. STORE

STS-133 Patch

Free shipping to U.S. addresses!


The final planned flight of space shuttle Discovery is symbolized in the official embroidered crew patch for STS-133. Available in our store!


U.S. STORE

WORLDWIDE STORE

Anniversary Shuttle Patch

Free shipping to U.S. addresses!


This embroidered patch commemorates the 30th anniversary of the Space Shuttle Program. The design features the space shuttle Columbia's historic maiden flight of April 12, 1981.


U.S. STORE

WORLDWIDE STORE

Mercury anniversary

Free shipping to U.S. addresses!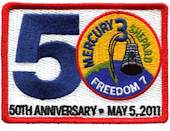 Celebrate the 50th anniversary of Alan Shephard's historic Mercury mission with this collectors' item, the official commemorative embroidered patch.


U.S. STORE

WORLDWIDE STORE

ERROR: Random File Unopenable
The random file, as specified in the $random_file perl variable was unopenable.

The file was not found on your file system. This means that it has either not been created or the path you have specified in $trrandom_file is incorrect.


Columbia Report

A reproduction of the official accident investigation report into the loss of the space shuttle Columbia and its crew of seven.


Choose your store:
U.S. - U.K. - E.U. - Worldwide


Mars Panorama


DISCOUNTED! This 360 degree image was taken by the Mars Pathfinder, which landed on the Red Planet in July 1997. The Sojourner Rover is visible in the image.


Choose your store:
U.S.


Apollo 11 Mission Report

Apollo 11 - The NASA Mission Reports Vol. 3 is the first comprehensive study of man's first mission to another world is revealed in all of its startling complexity. Includes DVD!


Choose your store:
U.S. - U.K. - E.U. - Worldwide


Rocket DVD


If you've ever watched a launch from Kennedy Space Center, Cape Canaveral, Vandenberg Air Force Base or even Kodiak Island Alaska, there's no better way to describe what you witnessed than with this DVD.


Choose your store:
U.S. - U.K. - E.U. - Worldwide


Get e-mail updates
Sign up for our NewsAlert service and have the latest news in astronomy and space e-mailed direct to your desktop (privacy note: your e-mail address will not be used for any other purpose).




Station Calendar

NEW! This beautiful 12" by 12" wall calendar features stunning images of the International Space Station and of the people, equipment, and space craft associated with it, as it takes shape day by day in orbit high above the Earth.


U.S. STORE


U.K. & WORLDWIDE STORE