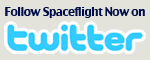 NewsAlert





Sign up for our NewsAlert service and have the latest news in astronomy and space e-mailed direct to your desktop.


Privacy note: your e-mail address will not be used for any other purpose.





Europe's cargo ship docks to space station
SPACEFLIGHT NOW
Posted: February 25, 2011


Filled with propellant and other supplies, Europe's Automated Transfer Vehicle docked with the International Space Station at 1559 GMT (10:59 a.m. EST) Thursday. These photos from the lab's crew shows the massive cargo craft's approach and arrival at the space station. One image also shows cosmonaut Alexander Kaleri and flight engineer Paolo Nespoli monitoring the rendezvous from control consoles inside the station.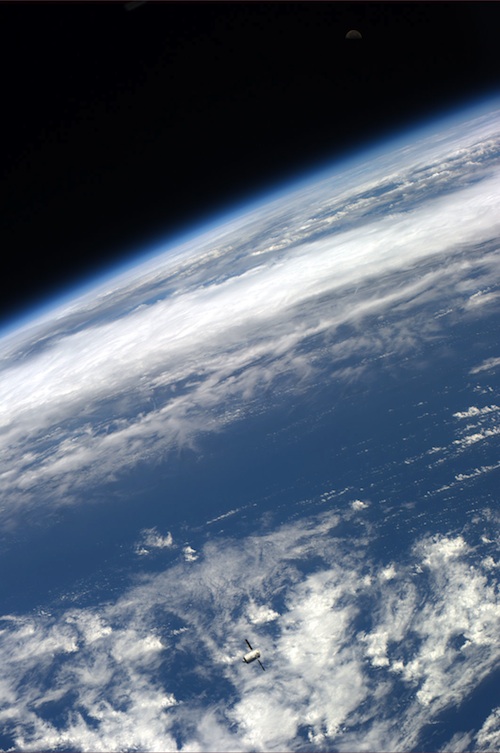 Credit: ESA/NASA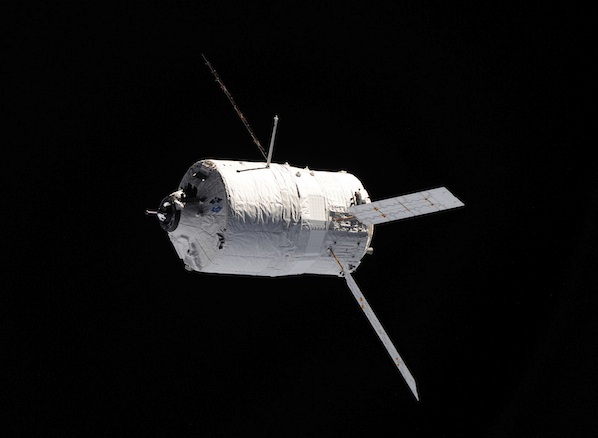 Credit: ESA/NASA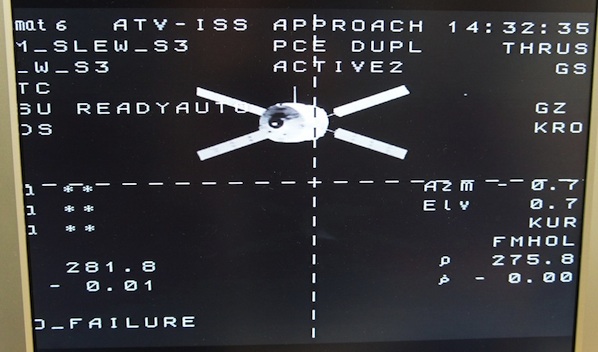 Credit: ESA/NASA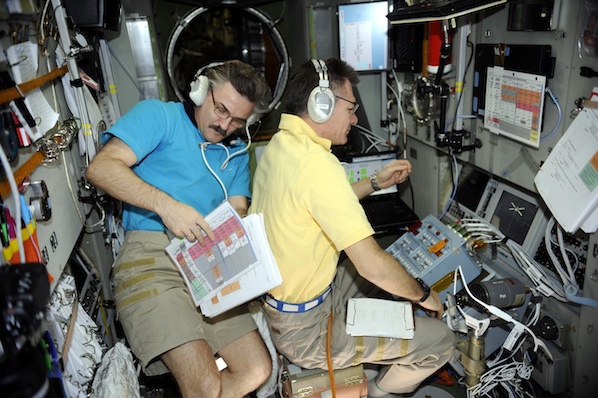 Credit: ESA/NASA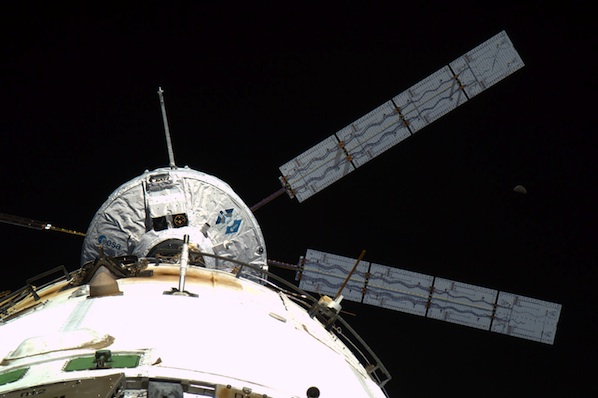 Credit: ESA/NASA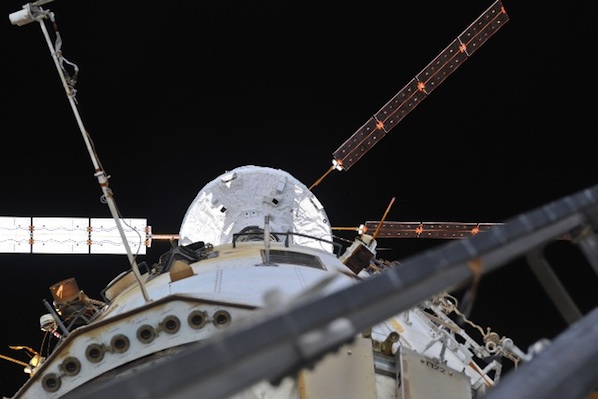 Credit: Dmitry Kondratyev/Roscosmos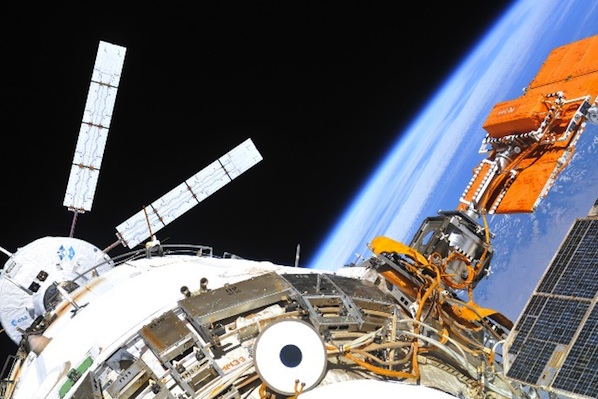 Credit: Dmitry Kondratyev/Roscosmos